A beard growth kit is a great way to improve your beard game. Whether you have grown a beard before or if this is your first time, a combo product can help you get everything in one bunch. With so many choices available, it can be difficult to know which products are needed to grow a full and thick beard.
Growing a beard can be easy for some men and difficult for others. Either way, there are products and devices available that may help to speed up your growth. Are any of these going to magically make you grow a Duck Dynasty beard? No chance. If you don't have follicles, then you can't grow a hair there. None of these products will make hair follicles appear out of thin air. You get those from genetics.
However, you can improve your beard and take care of yourself. This will give you the best chance to grow the beard that you are capable of growing.
Who Can Benefit From Beard Growth Kits?
Any guy who is having trouble growing a beard can benefit from these kits. Whether your beard is not growing fast enough or if you have patchy beard, this can help to promote growth of your beard hair. Remember, these are not going to make facial hair grow where it does not exist. It is supposed to stimulate and promote growth.
They will benefit all types of beards. We even get asked if these will work for black men, and the answer is yes, they will.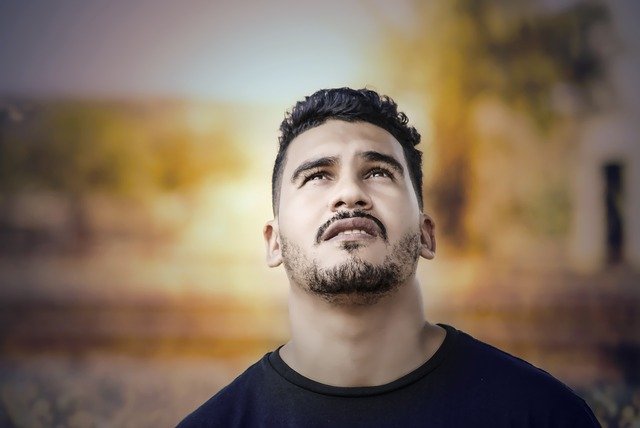 Why Purchase A Beard Growth Kit?
The reason you should purchase a kit is because it is easier and cost effective. Sure, you could go out and buy all of the products individually from different beard companies, but by the time you get all your grooming equipment and products, you have spent a lot of time and money.
These kits can offer everything that you need to start grooming your beard in one bundle. This can same you money, and it is more convenient. These come with a variety of different products and price points, and we are going to provide a list to help you determine which one is right for you.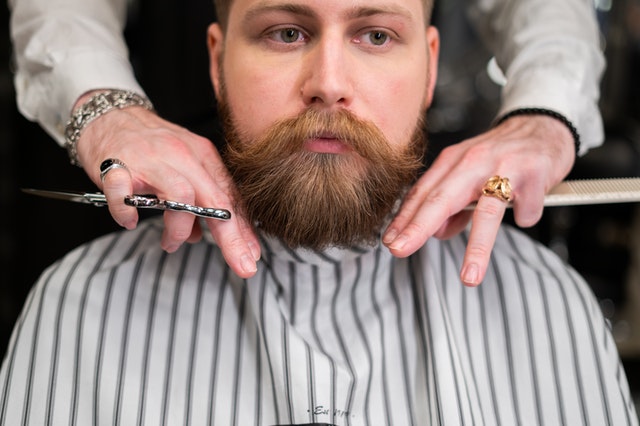 What Kind Of Products Come In These Beard Kits?
Most of these kits come with beard grooming products like beard balms, beard oils, growth serum, brushes, and combs.
We reviewed a lot of differentHere are the top beard growth kits that will help you grow a thicker and fuller beard.
Top 5 Kits For Beard Growth
This is the standard for beard growth. When men need a little boost to speed up their beard, the next step from beard oils and balms is a derma roller. This is a roller that has micro needles on it that you roll on your face. This is supposed to stimulate your follicles, and it helps in any serum absorption if you are using it.
This kit comes in a nice box and it contains a roller, beard balm, comb, and serum (growth oil). The serum contains biotin and arginine. Biotin is B vitamin that is known for helping hair grow.
If you are looking for something with a beard roller in it, this is a great low cost option.
This kit by Copenhagen is at a higher price point, and it does not come with a lot of extras like combs, brushes, and balms. It does come with what they feel are the necessities. This includes a derma beard roller, a cleanser, and an activator serum. The primary means to stimulating beard growth for this kit is the roller and serum.
After all, a beard balm and oil is not going to increase hair growth, but they will help your overall beard if you choose to get some in addition to this. The advantage that this kit offers is the beard serum which you will not find anywhere else.
How does this kit work?
This works by a 3-step process:
Activator Serum: This serum contains well-known beard boosters like biotin and arginine. It also contains capilia longa. All of the ingredients are 100% natural.
Beard Derma Roller: This roller has 540 titanium needles that you roll across your face. This stimulates the follicles and increases blood circulation. This also helps to achieve maximum absorption of the activator serum.
Cleaner: The cleaner sanitizes the beard roller before you use it on your face.
This set includes basically everything that you will need for complete beard grooming to promote better beard growth. If you can think of something that can help groom and style your beard, then it is probably in this kit.
This set is perfect for the guy who does not want a beard roller and prefers to improve his beard game through grooming. When you apply the oil and balm, they do a nice job of conditioning your beard, and they do not have any scent to them.
This kit contains:
Beard growth oil
Beard balm
Shampoo
Scissors
Beard comb and brush
Beard care E-book
This simple beard kit from Crafted Dukes is designed to grow a thicker beard by utilizing a roller and growth serum. This is similar to the other products on this list. It has a titanium beard roller and serum. It does not come with extras like combs and balms, but they do offer a 100% money back guarantee.
The oil does not contain any biotin, but it does have natural oils like argan, castor, and jojoba. So it is more like a beard oil in combination with a derma roller.
If you want a more simple line of products to help promote beard growth, then Bossman has a package that you should like. This does not have a derma roller, but you can purchase one seperately. When it comes to beard grooming products, Bossman brand is top of the line. This does not include a whole lot of products, but the ones included are superior to everything else on this list.
This is designed for a guy who already has beard grooming tools like combs, brushes, and rollers, but they still need to get products.
We have tested and used many products from Bossman, and we cannot recommend them enough. Their beard oil and balms are top of the line.
This kit for beard growth includes:
Intense Beard Conditioner
Beard Jelly
Beard Balm
Mustache Wax
Beard Comb
This includes everything that you need for beard grooming. It is important to keep your beard healthy looking, and you can start by using a great beard conditioner when you wash your beard. A beard conditioner will do a good job of keeping your facial hair from drying out after showering.
And oils and balms will help provide moisture to your beard. Balms and oils also contain natural vitamins that are beneficial for hair growth.
This 4 in 1 set has everything that you need to get started when you want to increase the growth of your beard hair. The set comes in a stylish gift box, and it includes a derma roller, beard soap, activator serum, and beard comb.
When you open the box, you will see that it has a magnetic closure. The main beard boosters here are the roller and the serum. The beard serum contains Peptides, Biotin, Vitamins, Apple Extract, and Indian Keno Tree Extract. These are natural ingredients, and it does not have a scent.
All of the ingredients are organic and natural, so if you prefer that in grooming products, then this is the best kit for you.