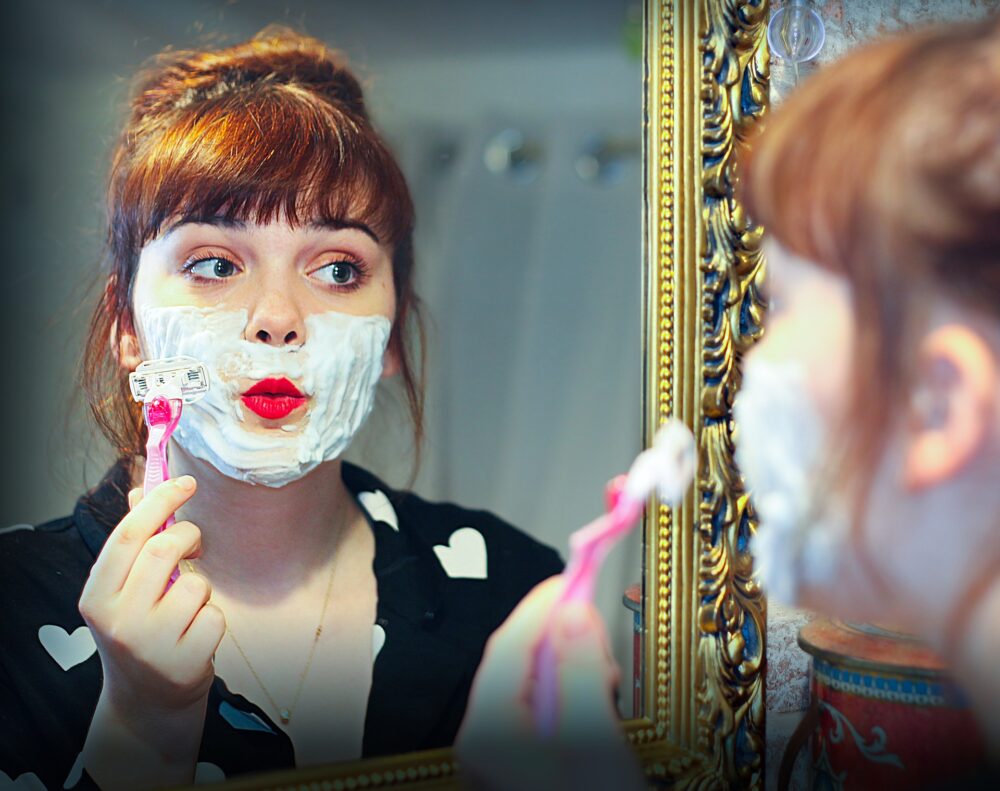 Switching to a safety razor from a cartridge razor may be a little intimidating at first.
The important things to consider are why should you switch, and once you do, what are the best safety razors for women?
Generally, women shave more surface area than men. Typically, men only shave their face, while women shave their armpits and legs.
That is a whole lot more than most men are accustomed to, and it is important to understand the topic of something you do thousands of times during your life.
There are many choices available when it comes to safety razors, and it can be difficult understand which type to get.
There are 2-piece, 3-piece, closed comb, open comb, and adjustable versions.
If you are switching from a cartridge razor, a good starting point is a standard 2-piece closed comb safety razor.
Safety razors are more environmentally friendly, provide a less-irritating shave, and they save you money.
So, what are you waiting for?
Here Are The Best Safety Razors For Women
Merkur Classic Safety Razor
The Merkur 34c is the standard razor for both men and women. It is one of the largest sellers in the industry.
Their reputation is great, and they have proven to be a reliable company with solid products. It is the same razor that has been used for over 100 years.
This is a mild razor and does not take long to get comfortable with it.
It comes in the standard chrome look, or you can get it in a gold color as well. The gold color will cost a little more though.
This is a two-piece razor meaning you can turn the base to unscrew the plate. This is where you put in your blades.
The 34c's handle is rugged which is important when working with water and slippery soap.
It has a short handle and a heavy head. This is important for a first safety razor because it is easy to handle and the heavy weight will make it easier to shave so that you don't have to pull and tug your leg hairs.
Merkur Classic 3-Piece Safety Razor
What we like about this, is it carries the name Merkur which is the best in safety razors.
The difference between this and the 34c are several things.
This is a 3 piece safety razor, and it is a little longer measuring in at 4 inches compared to 3.2 inches.
It is also lighter weighing around 2 ounces compared to over 5 ounces.
WCS Titanium Collection 84M

WCS Multi Titanium Collection Razor, 84M
This offering from West Coast Shaving has a beautiful multi-colored anodized finish which sets it apart from the standard chrome finish.
This is made from stainless steel, and if you are looking for something a little more shiny, this is the safety razor for you.
One advantage this razor has is its lower cost compared to some of the others.
Shaving can get slippery, and that is where the knotched handle and rugged grips come in handy for the WCS Titanium. One slip can cause a nice knick in your legs.
These safety razors are specifically machined and made for West Coast Shaving, so you are not going to be able to get them anywhere else.
Edwin Jagger DE Safety Razor
If you like options, then consider the Edwin Jagger. It comes in the standard chrome as well as multiple colors including pink, purple, and 18 carat rose gold.
One thing to keep in mind is the standard chrome is one of the least expensive on our list, but once you get into the colored handles, the cost increases.
The rose gold is our priciest model on our list at the time it was written.
Merkur Futur Adjustable Safety Razor
Another option from Merkur, this one features a long handle, and it is adjustable.
Another difference is the price point. It is a little more costly, but it does ofter a feature that the others do not, and that is its ability to be adjusted.
This means that you can adjust the blade gap. If you are new to wet shaving, it may be simpler to start with one that has a fixed gap.
The majority of them are fixed, but the adjustable version allows you to fine tune in the blade gap.
This allows you to make the blade more mild or more aggressive depending on how wide you set the gap.
It does have a smooth handle which makes it like stylish. However, this takes away the functionality of having a knurled handle which means it is less likely to slip.
This may not be an issue if you are more experienced. This articles is about the best safety razor for women, not just beginners.
Feather AS-D2 Safety Razor

Feather AS-D2 Stainless Safety Razor
The Feather AS-D2 is a premium razor but it comes with a high price.
This is the second generation for this model, and it is one of the most advanced razors on the market.
It is designed to be a more mild razor, and it is a great choice for women who are experienced or new to wet shaving.
The Feather is engineered to be very precise and the technology to make it is more specific than a model that you can get for under $30.
You can read the reviews on it, if you want other peoples opinion on it. Let's just say that it has very good reviews.
Why Should Girls Switch To Safety Razors?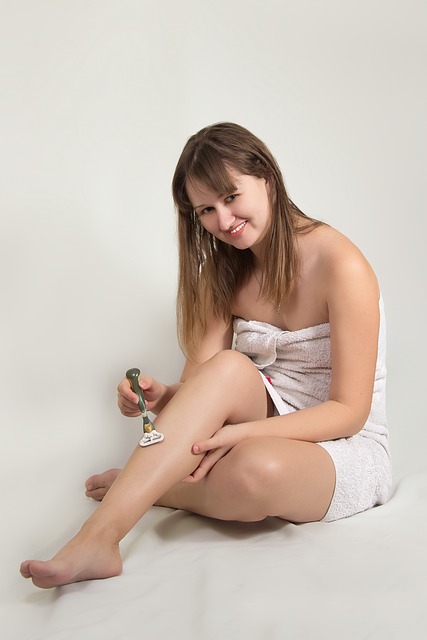 Women should switch to shaving with safety razors for many reasons.
Cost effective
More Environmentally friendly
Less Irritating
Cost Effective
Let's be honest, cartridge razors are a marketing dream. They started with one blade in them, and now there are some with 3 and 4 blades.
And wouldn't you know it, the price just keeps going up and up. After all, they are adding more blades to sell you.
You can get one DE razor, and it could last your entire life, and then some. The only thing you need to purchase is blades for it.
A 100 pack of blades can run anywhere between $10 and up, depending on the brand. That's around a dime per shave, if you add a new blade each time.
Depending on how much you shave, you may be able to get more use out of one.
Environment
Cartridge razors are made from plastic which is trash. There are millions of them just sitting in landfills everywhere.
There is the blade itself as well as the plastic handle. With a DE razor, you only have the blade as trash.
If you are environmentally friendly with a lot of things in your life, and you are still using the expensive alternative, then ask yourself a question.
Why are you still using them knowing they are causing so much waste stuck in landfills?
Less Irritating
You are using one DE (double edge) blade that is very sharp, and there are countless people who have reported less irritation when moving over to a DE razor.
This is great especially if you have sensitive skin.
Conclusion
If you are a girl / woman looking for the best products to shave your legs, then you cannot go wrong with a safety razor.
It's more cost effective than expensive cartridge razors, it can provide a cleaner and less irritating shave, and it produces way less trash.
This can impact your wallet and the environment.