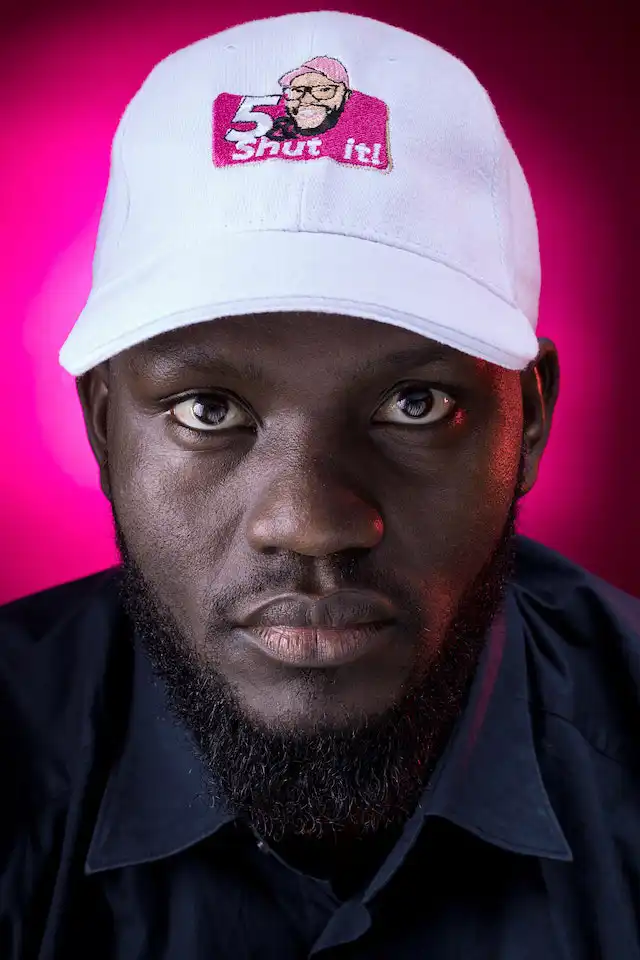 The Ducktail beard has become popular again with men. This is a classic beard style with a slight difference. The ducktail is also known as a V-shaped beard. This is due to the shape of the facial hair under the chin.
Our guide will help you learn how to grow, shape, and maintain this beard style. This works great on men with any face shape. Whether you have a round face or a square face shape, the Ducktail beard will look great on you.
What Is A Ducktail Beard?
A Ducktail beard is a beard where the hair on your chin is long and pointed like a duck's tail. The end is typically rounded, and it is the longest part of the beard. The facial hair on the cheeks are trimmed down so that the facial hair on the chin is the main focal point.
What makes this beard style stand out is the focus on the chin hair. You still have a full beard, but it will be trimmed down shorter. This means that people's eyes will be drawn to that area on your face first.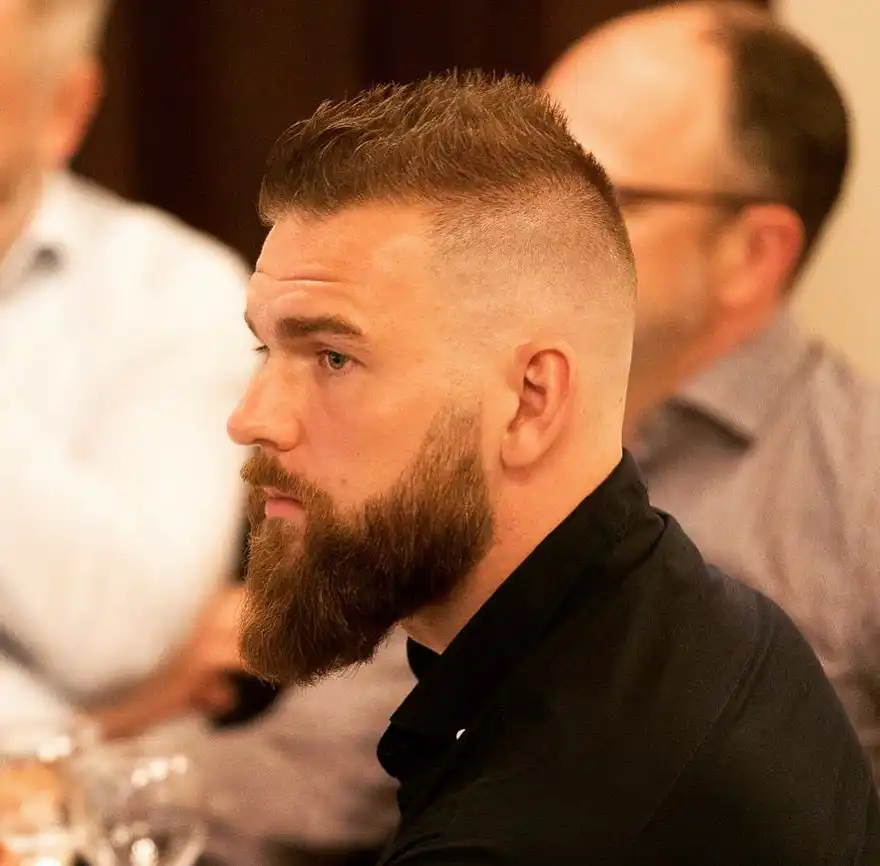 How To Grow A Ducktail Beard
The first step in growing this beard style is to simply grow your beard out. You want it to get to around 1 inch in length everywhere before you start trimming it.
While your beard is growing out, you will need to practice proper beard grooming. This involves using a beard conditioner when you shower and possibly beard oil during the day. This is necessary because your beard will go through an itchy face. This can occur right after you have beard stubble.
Use a beard conditioner when you shower each time. This will hydrate and condition your facial hairs. This can help to reduce beard itch.
If you beard does itch when growing out your Ducktail, use beard oil. This will help to hydrate your face and beard hair. This will help reduce or remove the itchiness. This is not necessary, but if you want to deal with the itch, then go for it. Proper grooming means that you are more likely to successfully grow out your Ducktail beard style.
How To Maintain And Shape A Ducktail Beard
Once your beard is long enough you can start to shape and trim it to resemble a duck's tail. Your facial hair should be at least 2 inches long on your chin at this point.
Use an electric trimmer to shape a beard line above your Adam's Apple. This should start around 2 fingers width above it. Trim the hair all the way down to form a line from one side to the other.
Now, use a guard on your trimmer to shave down the beard on your cheeks and sideburns. The guard that you use will depend on how long you want your beard to be. It needs to be trimmed and nice looking so it does not draw eyes away from the chin.
Trim down the sides of your chin in the shape of a "V." There are several pictures here that can guide you in the style that you want. Our picture of Charlie Hunnam below should give you an idea of a great beginner Ducktail Beard.
To maintain this style, you will need to regularly trim it down and shape it. This will depend on how fast your facial hair grows and how long you want it.
You can use barber scissors to trim any fly away hairs if needed.
If you are looking for a particular V shape and need help, you can use beard balm or beard wax. A wax will do a better job of holding the style down through the day.
Products And Tools Needed For A Successful Ducktail Beard
Here is a list of some beard grooming products that can help you style and maintain your beard:
Beard oil
Beard balm
Beard wax
Beard comb
Beard scissors
Beard trimmer
Ducktail Beard Styles And Variations
The Full Ducktail Beard
The full version of the Ducktail beard is for men who want a long and bushy beard, but still want it to be styled. You have the option to wear it wild one day, and you can use some beard balm the next day to help style it down. This will allow you to taper the bottom in the shape of a duck's tail.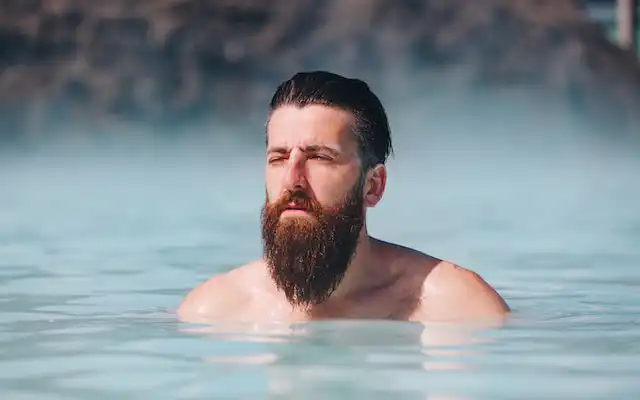 The Short Ducktail Beard
This can be a great place to start with this beard style. It takes the least amount of time to grow, and it doesn't require anything special. This is a great option for men who do not want to heavy on the beard. It is also a great choice for a professional looking beard. It is still classy looking, but you also have some modern style.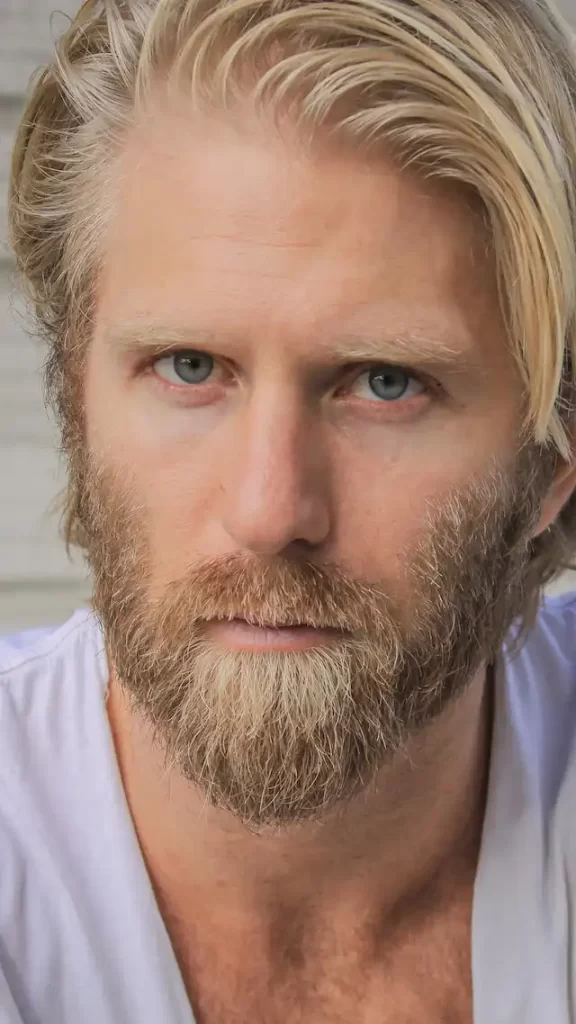 The Medium Ducktail Beard
The medium version is also another safe choice for men. This is for guys who want to stand out a little more. It will still be clean cut enough for most professions.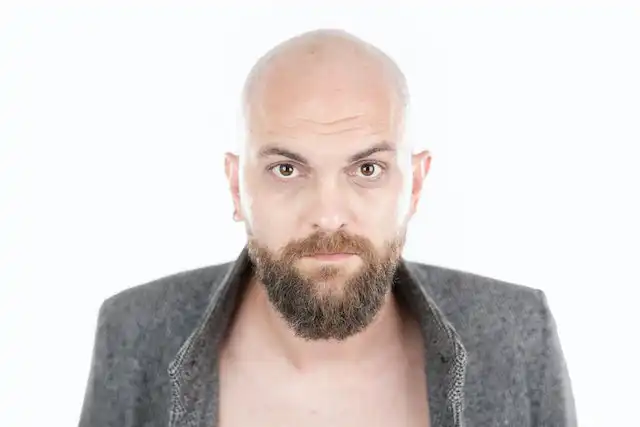 The Long Ducktail Beard
If you really want to stand out, then the Long Ducktail beard style is for you. You can pair it with a handlebar mustache like shown below. You will need to grow your beard over 4 inches below your chin for it to be considered long. This style will require a lot more beard grooming and maintenance though. You will need to invest in a lot of beard care products like washes, conditioners, and balms.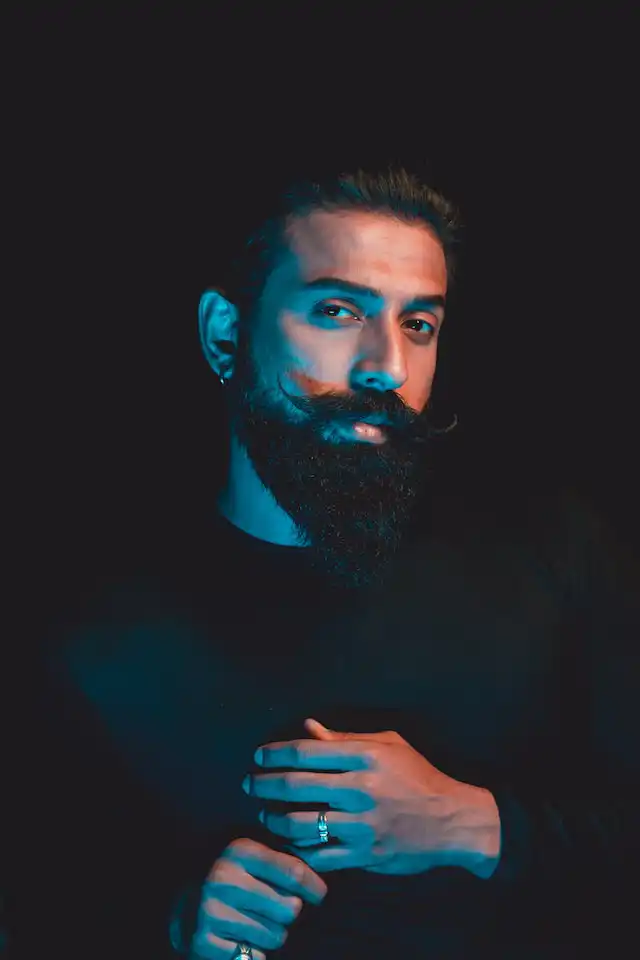 The Viking Ducktail Beard
This style works great with long hairstyle. If you want to really pull it off, you can add some beard beads to your hair or beard. You will need to have confidence and a certain build to wear your beard like a Viking.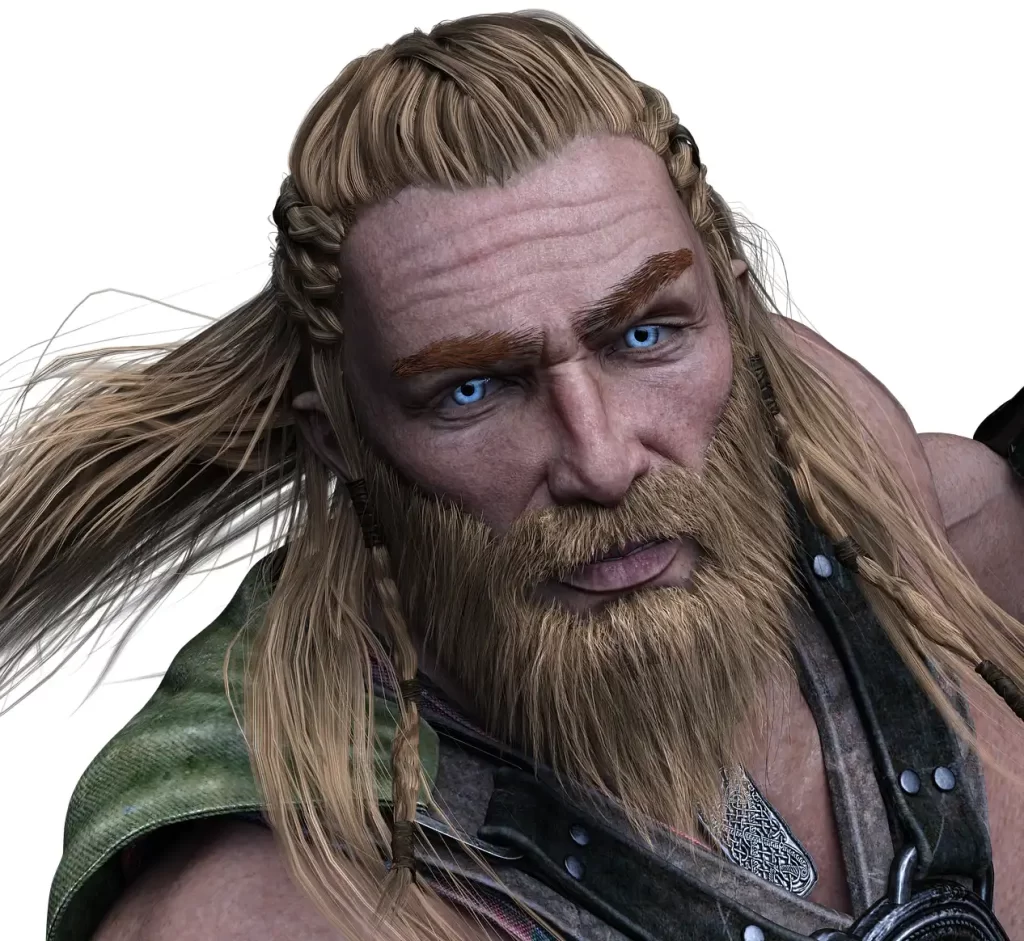 The Faded Ducktail Beard
The Faded Ducktail means the beard on your cheeks fade. You could also wear this beard with a faded hairstyle. The fade is going to start on at your cheek line and it is going to go down to the bottom of your beard.
Celebrities With Ducktail Beards
Mel Gibson
Mel Gibson has been seen with a grey Ducktail. His is unique because his entire beard is dyed black except for the hair on the chin.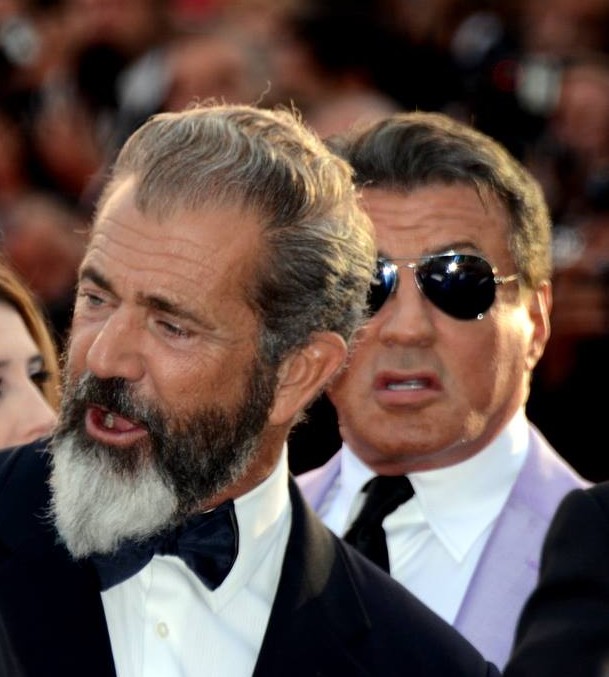 Leonardo DiCarprio In Django Unchained
DiCaprio played a great character in the Old South where he wore this style. He has a round face and this beard style works great and looks classy.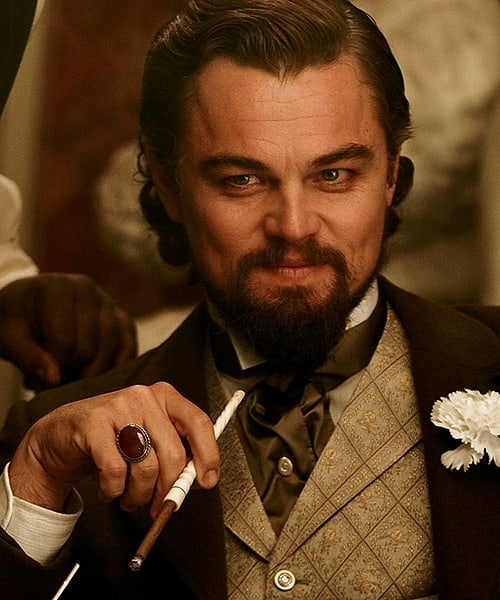 Brad Pitt
Brad Pitt has worn many beard styles over his lengthy acting career. This is one of our favorites on him. His short and scraggly hair and choppy sides looks great.
Embed from Getty Images
Charlie Hunnam
Also known as Jax Teller from the show Sons of Anarchy, Hunnam wears a great beard that is easy to grow and style. As you can see, this beard looks great on his square face shape.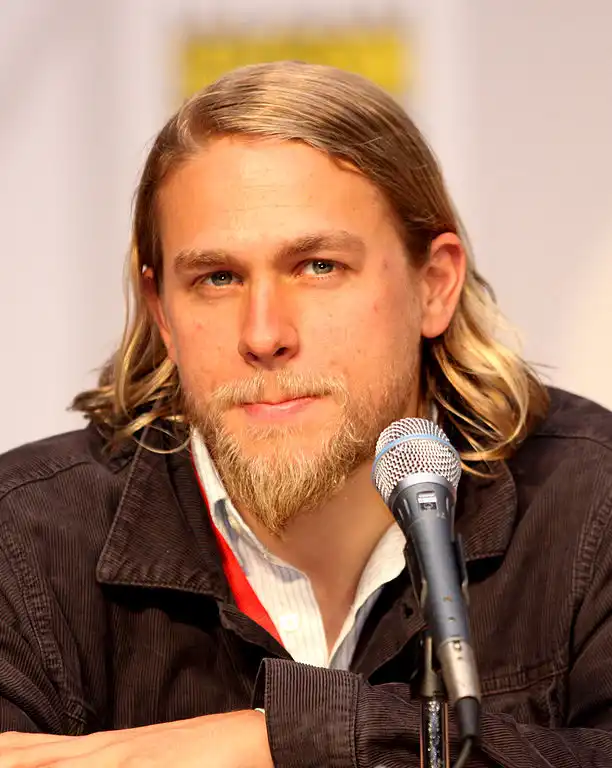 What's The Difference Between A Goatee And A Ducktail?
The difference between a Goatee and a Ducktail beard is the presence of a beard or mustache and the length. A Goatee only involves facial hair on the chin. A Ducktail is a full beard where you have facial hair everywhere. The Ducktail is also long. It is typically around 3 to 4 inches long off of the chin.