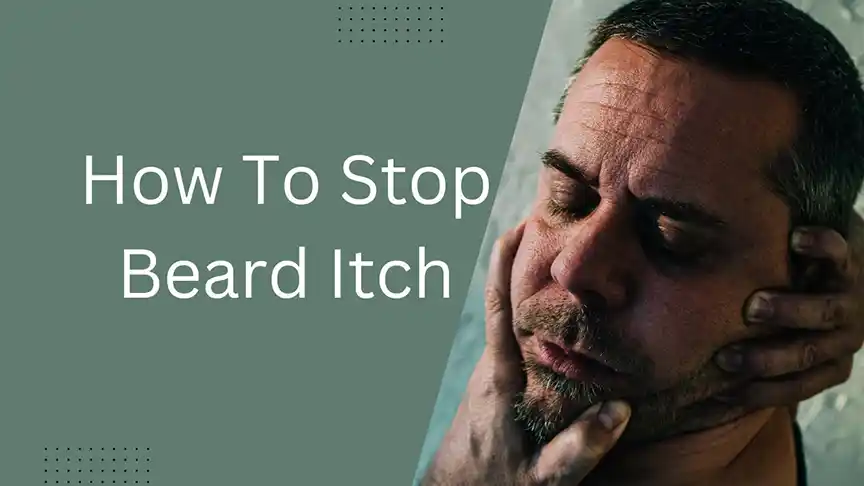 If you have ever grown a beard, you will experience something called the itchy beard phase. It is almost unavoidable for most men. If you consistently shave, even having a short beard be an adjustment. Your face is not used to it. We will take a look at what causes the problem how to remedy it.
After all, men want to have an itch free beard.
Why Does My Beard Itch?
If you are growing a beard out, there are phases where the hair on your face can get itchy. This can be uncomfortable to say the least. You can also get an itchy beard when you have a full beard. Beard hair is not the same as the hair on your head. It has a different texture and feel to it. You can have different experiences with it. You may even have beard itch at night while you sleep. All of this can impact beard growth and your quality of life.
What Causes My Beard To Be Itchy?
If you want to stop beard itch, it is important to understand what causes it in the first place. Beard itch is caused by a number of factors including dry skin, ingrown hairs, new beard hairs, and improper hygiene. All of this can make your beard feel tender.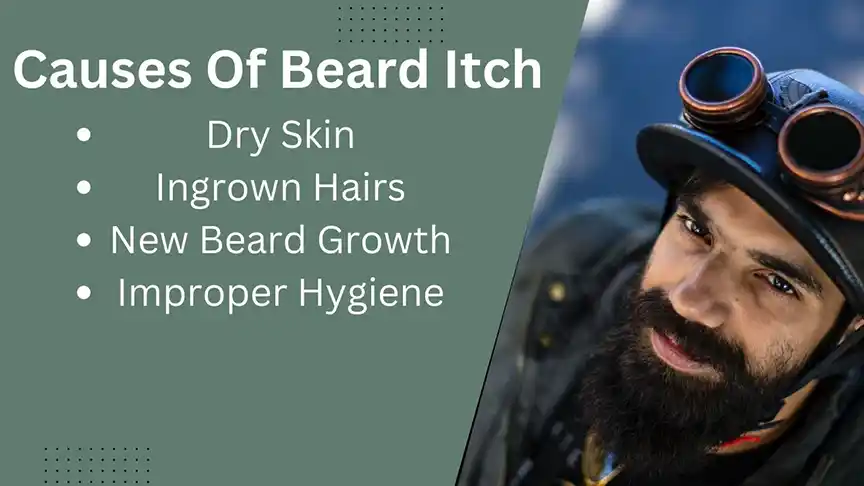 Growing Out A New Beard
When you are growing a beard, stubble can be itchy on your face. This is because your facial hair is called androgenic hair. This means that it is grows by testosterone. It is also thicker and more rough feeling. New facial hair that is growing has sharp edges. Because of this, it feels prickly and can cause some itching.
Also, when your facial hair starts to get longer, the skin underneath your beard can become dry. Dry skin irritation can cause beard itch.
Beard Dandruff Or Dry Skin
Dry flaky skin cells, or beardruff, is a major factor for the dreaded beard itch. Skin that lacks moisture can become dry. This is especially true for the skin under you beard. Once you have that, then you start to itch. This is no different than getting dry skin on other parts of your body. It is easy to correct there with lotion, but you cannot simply put hand lotion on your beard to fix this problem.
Ingrown Hairs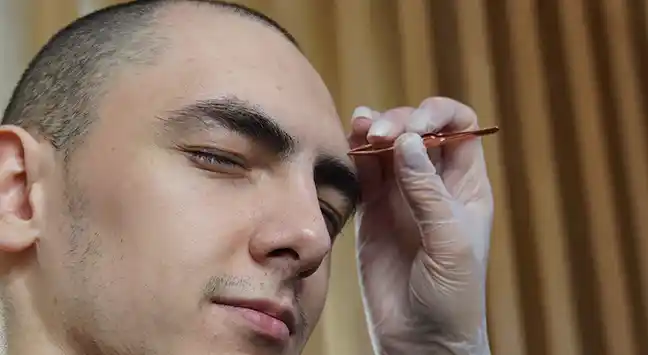 An ingrown hair is when a beard hair that has been shaved grows back into its follicle. It can get inflamed and cause itching. This is called folliculitis. It will be easy to identify because your hair follicle will be red and inflamed. This can be a problem after your last shave when you start growing a beard. Ingrown hairs can be a problem, but it is usually localized to one specific spot on your beard.
It may be a good idea to not shave when you are growing a beard out. This will reduce your risk of serious infection
Pulling At Your Beard
If your beard is new, you will likely be constantly tugging on your facial hair. Do not do that. You will end up irritating your hair follicles and your facial skin. In turn, this leads to irritation. The best way to prevent this problem is to not keep pulling at your facial hair.
How Long Does Beard Itch Last?
Most men can expect 1-2 weeks of itchiness as part of growing a new beard. This is part of the beard journey, and you can expect beard itch to go away. If it does not, then there are many options to stop it.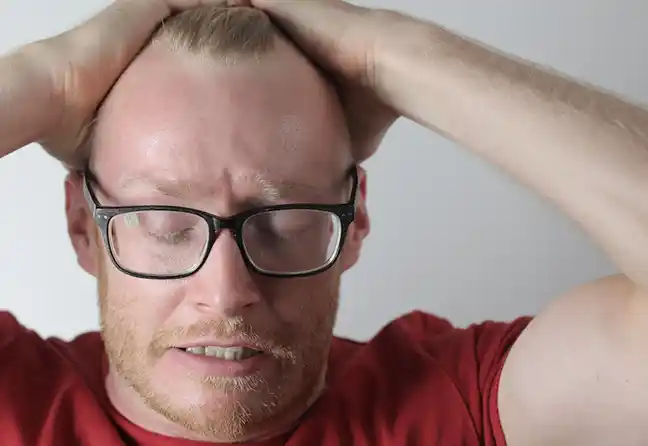 What Length Before My Beard Stops Itching?
Once your beard get to around 2 – 3 mm then it should stop itching. This allows your face time to adjust to your new facial hair. You beard will also not be as sharp once you have let it grow to this length. You can let it pass or try some of the remedies mentioned here. Either way, just keep pushing to let your beard grow out longer, and it will stop.
How Do I Treat My Itchy Beard?
Try the following to keep your beard from itching:
Wash your beard with a proper beard shampoo.
Dry your beard the correct way.
Brush your beard with a beard brush.
Use beard care products like beard oils and beard butters.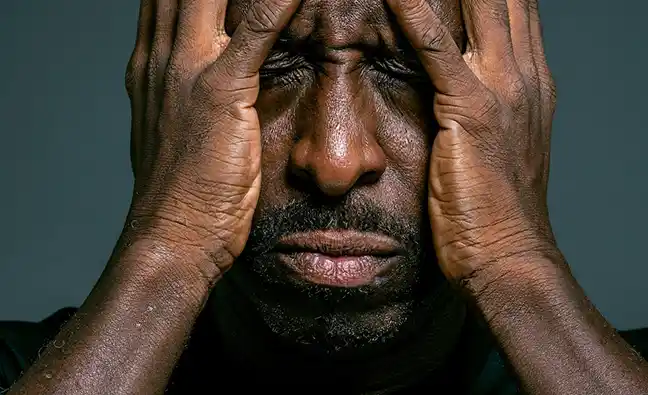 These important steps will help to remedy any beard itching that you may be experiencing.
Wash Your Beard
It is important to wash your beard several times per week. You need to make sure that you use a shampoo designed for beards. Regular shampoo is full of harsh chemicals that strip away too many beneficial oils from your facial hairs. Using a beard shampoo will reduce the risk of over stripping your beneficial sebum oils. One shampoo for beards that we use and recommend is Mountaineer Brand. It has no harsh chemicals and only natural carrier oils.
Another important product to use to combat an itchy beard is beard conditioner. This is similar to conditioner that you put on your hair, except that it is designed for facial hair. This is a very important step when you shower. Remember, you just stripped away beneficial oils from your beard with shampoo. You need to replace those. Live Bearded Beard Conditioner is one product that we use regularly.
You cannot go wrong by keeping your beard clean. One of the key factors is you have to wash your beard.
Properly Dry Your Beard
You can towel dry or blow dry your beard. Either will be fine, and it is better than letting it air dry. Do not use the high heat setting on your hair dryer. It can further irritate your skin and increase beard itch.
Brush Your Beard
You need to get in the habit of brushing your beard regularly. This will help spread your sebaceous gland oils throughout your beard. It will also help to remove any dead skin cells that can be irritating. It is also important to use a beard brush after you apply any beard oil. Again, this will help to spread the moisture around. This will reduce itchy beard because it will apply moisture to the skin under your beard.
Apply Beard Oils To Hydrate
Applying beard oil is one of the main ways to immediately reduce beard itch. Beard oil is designed to coat your beard hair in oil. In addition, the beard oil will absorb into your skin. This will help to soothe any itching and it keeps your beard moist. These products typically contain natural oils like Jojoba oil and Argan oil.
Beard oils also contain antioxidants and vitamins. A good mix of different oils will offer a different variety that can help your beard.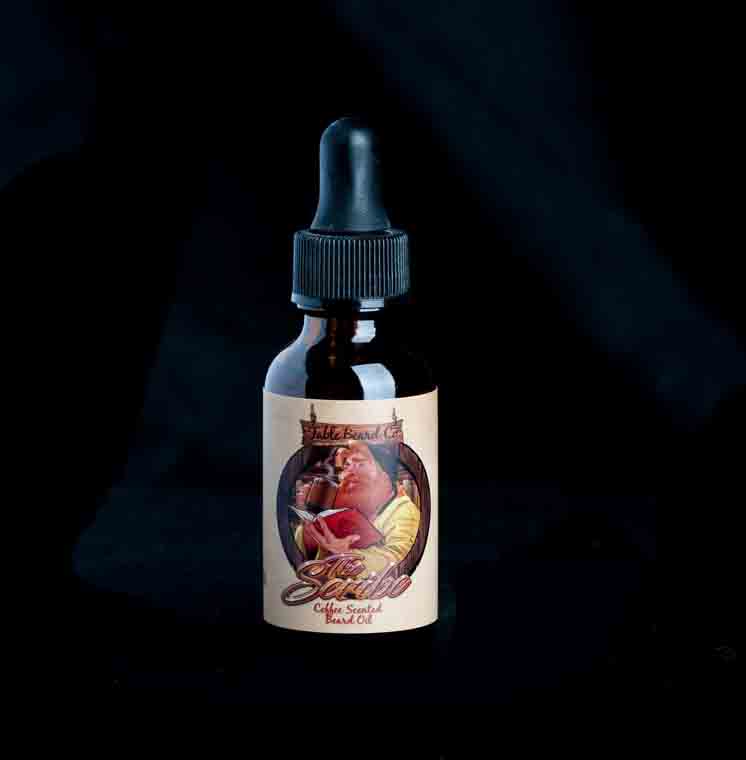 Use Beard Butter At Night
If you are having beard itch at night, then the best remedy is beard butter. This is a beard grooming product that is similar to a beard balm. It is made out of a combination of natural oils and butters. Think of Shea butter and cocoa butter. These provide a heavy coat of oils on your beard. When you wake up in the morning, this will make your beard soft and hydrated. Beard butters also do a great job of keeping the skin under your beard moisturized as well.
A beard butter will reduce dead skin cells because it will keep everything hydrated well all night long. Beard Octane Beard Butter is a solid choice. We use it regularly. They offer amazing scents, and your beard will feel soft and nourished in the morning. If you are looking for more options, then we also recommend Live Bearded products.
Quick Natural Home Remedies To Treat Beard Itch
If you are looking for a quick natural remedy to stop beard itch, the best option is to apply some carrier oils from your kitchen. Carrier oils include Olive oil, coconut oil, Jojoba oil, etc. This can serve as a beard oil that will hydrate your facial hair and skin. This should stop any itch you are having.
While this works in a quick pinch, a preblended beard oil is better. It is made with a proper combination of oils and are often scented. Some oils are heavy and do not absorb into the skin as well.