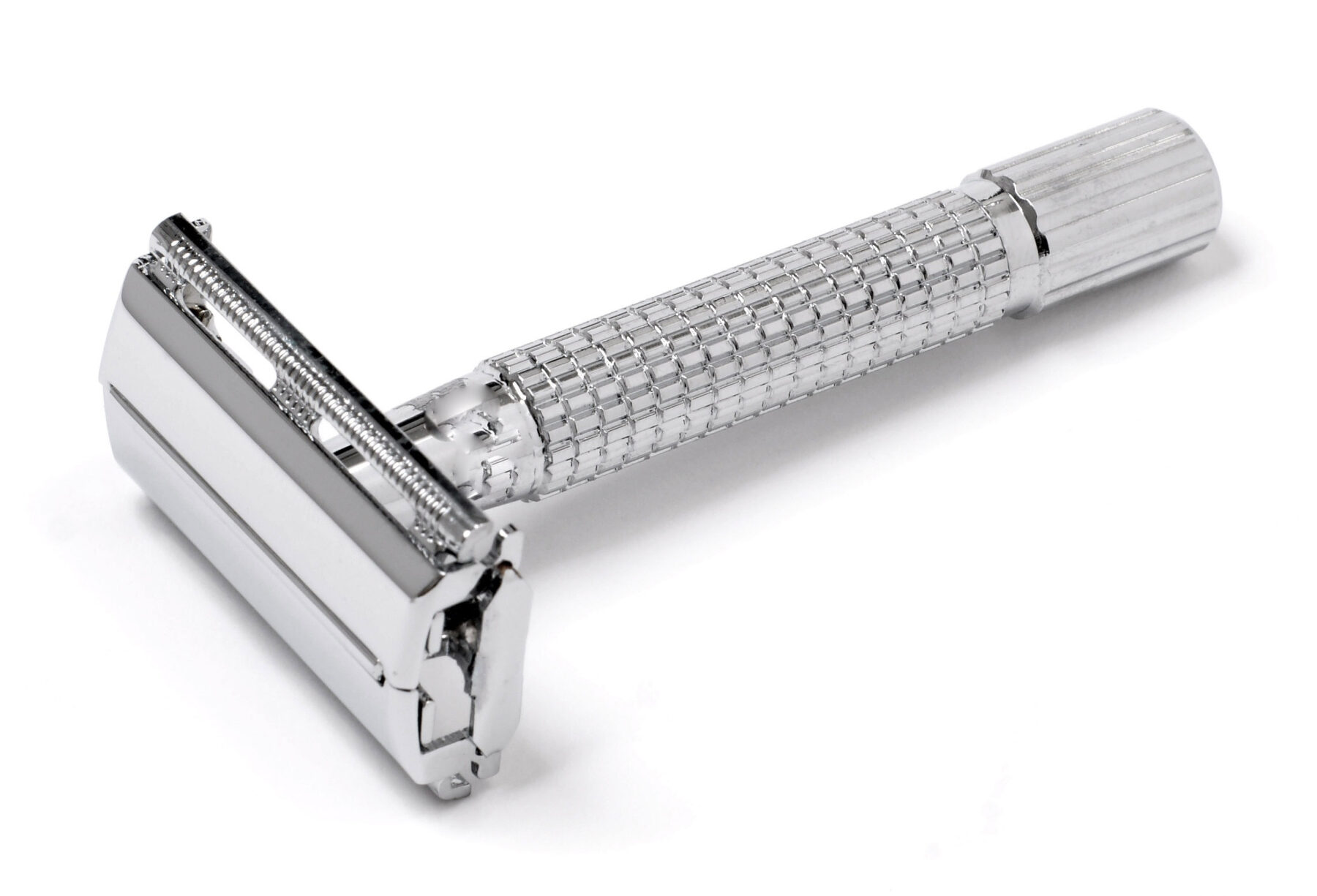 Razor Stands For Multiple Razors
There are a lot of stands on the market.  However, finding a multiple safety razor stand is not as easy.  Most wet shavers generally have more than one razor.  After all, wet shaving is a hobby for a lot of people.
The good news is that there are several razor stands on the market that hold more than one razor, and we have them listed.
What Is The Purpose Of A Razor Stand
Generally, the main purpose is aesthetics, but it does help organize your shaving gear.  If you are wet shaver, you probably have multiple shaving brushes, double edge razors, shaving bowls, etc.  A bathroom counter just does not look right when your brush has a stand and your razor is just sitting there on the counter like it does not belong.
Some people may choose to display their hardware in nice cases, but sometimes it is a good idea to keep things close and handy.  A safety razor stand is something that you can keep on your bathroom counter so that you do not have to go to your hardware case or your drawer.
If you can find a quality multiple safety razor stand, score!
Another reason to have a safety razor stand is safety.  Anyone that has ever kept their DE razors in a drawer knows what it is like to reach in and grab the wrong end, and to have your hand come out with a small cut.  While they are safety razors, the blade is exposed, and if it can cut your whiskers, it can cut your finger too.
If you keep your razor in a single or multiple safety razor stand, it is easier to grab it buy the handle and not the head which can minimize the risk for getting cut.
Hopefully, we can help find some quality multiple razor stands.
Best Multiple DE Razor Stands
West Coast Shaving  WCS Stand 251
This is brass constructed and chrome plated.  It has 4 slots (2 for razors and 2 for brushes.)
TRITON CHICAGO QUAD RAZOR STAND, BLACK POWDER COAT
If a double razor stand is not enough, you can find this stand at West Coast Shaving that holds 4 razors.  It is black powder coated stainless steel
If you would rather have something that holds 2 razors and 2 brushes, they also have that available here.
Stainless Steel Razor Stand by 
Metier Atelier
The Stainless Steel Razor Stand Waveform Series by Metier Atelier is a sleek and modern looking razor stand.
DURABLE AND NEVER RUST – Made of high quality 18/10 (304) stainless steel to resist corrosion

ONE PIECE SANITARY DESIGN – Easy to clean and does not collect moisture or slime, offering a clean and bacteria-free environment for your razors

PERFECT FOR HUMID ENVIRONMENT- It is rust-proof with a mirror finished design.  This makes it perfect for humid & steamy bathroom

A MORE STABLE STANCE – The weighted sole with anti-slip rubber strips on the bottom make it a more stable stance

The openings are 11/16th of an inch wide
You can check out the reviews on Amazon here.
Conclusion
As we stated in the opening, there are not a lot of options when it comes to multiple safety razor stands.  We provided a few options, and as we find more, we will update our list.
Please take a look at some of our other articles, and we do appreciate you taking the time to read through our article.
Please comment below if you have any questions!