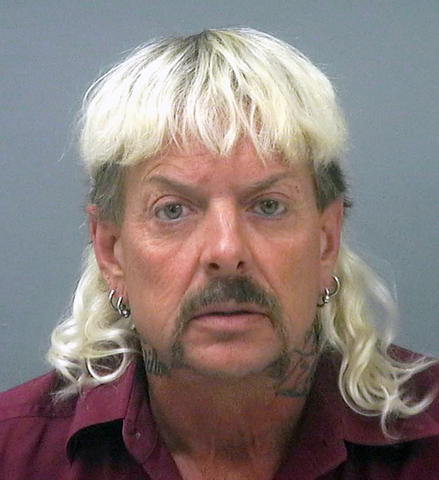 The Tiger King took the world by storm based on the documentary from Netflix. The show looks at the life of a Joe Exotic in a 7 part series. Joe is a zoo owner in Oklahoma who breeds tigers. His flamboyant style caught the attention of people around the world, and based on his clothing style, The Tiger King makes for a great Halloween Costume. With his signature look of sequin shirts, earrings and tight jeans, everyone at the party will recognize you.
It's not just Joe though, almost everyone in the series has a unique look that is easy to replicate. For the ladies, you can dress up like Caroline Baskin with the proper dress and flower headband. Or, if you want, you can draw on a beard and go as Mr. Exotic. Look out October 31st.
If you have a mustache, beard, or facial hair, then you will likely be covered on Beardedblade. Hopefully, these DIY Tiger King costume ideas will help you get noticed.
You may also be interested in Halloween Costumes For Guys With Beards
We list out some great Halloween costume ideas for your favorite Tiger King character, and we show you where you can find all of these great costumes.
How To Dress Like Joe Exotic
Joe Exotic has a very easy style to emulate. You just need to find all the clothes and pieces to put together his signature style.
For this look, you will need a sequin shirt, ear rings, nose rings, fake goatee, mullet wig, and tight jeans. Some optional items are sunglasses, a hat, a necklace, or a styled leather jacket.
At a minimum you will need these items:
Shirt: Blue sequin shirt, Leopard print shirt, or other shirt
Jeans or Carhart style beige pants
Mullet wig (unless you naturally wear your hair in this style)
Mustache: It needs to be his exact style. You can grow one, buy one, or draw one on
Earrings and Nose rings: fake options are available
Leather Belt: The bigger the better. A large buckle works great here too
You can get these items from Amazon. The mullet wig, earrings and a fake mustache combo set is available HERE.
Optional Items:
Necklace: Multiple styles can be used
Tattoos: You either have them or you can get temporary. If you want to get real ones, that's on you
Hat: While this is optional, a hat really does a great job of covering up most of your fake mullet wig which makes it look more realistic.
Leather string: He ties one around his leg
One type of necklace that would work for his style is this one. But if you want a standard gold chain with a cross, that will work as well. He does wear this style of necklace. Some of his looks have the white shell style necklace with beads that you can get here.
Halloween Costumes usually has a full ensemble that you can purchase here. Check for their latest coupon.
The Signature Blue Sequin Shirt
You can get the shirt here on Amazon. This is the premiere look for Joe. You want to look as ostentatious as possible. You need flair and pizzaz, and this shirt has it. It is very similar to the one that he wore on the series.
If you can get this shirt, some tight jeans, and a necklace, then you are on your way. Of course, you will have to add the mullet set, or you will just look like some dude with a flashy sequin shirt on.
As always, we do recommend a baseball cap with all this looks. This isn't super necessary if you can get your wig to look perfect, but a hat will cover up its flaws. You do not need a specific hat, but one that fits his style works the best. You can get some ideas for hats here:
Tiger King Hats
---
The Leopard Print Shirt Costume
---
You can get the Leopard print shirt here. Feel free to mix and match with this Halloween costume. This shirt and the standard mullet wig set will set you up right, and everyone will know you are Joe Exotic when you walk in the room. You need to wear some tight blue jeans with this shirt, and a hat will make your mullet wig look less fake.
His Leather Jacket Style
This look isn't quite his staple style, but everyone will still recognize who you are in this costume. It will be a little more costly than some of the other choices, but if you are going to party with several other people who are dressing up like Joe Exotic, then this will help you stand out.
The Shirtless Look
This is one of the easiest Tiger King costumes to make. You just need to get the wig set, and an Affliction style shirt. You can add any of the optional accessories to give it a better look.
Carol Baskin Halloween Costume DIY
For the best Carol Baskin costume, you basically need to look like a hippie. Tie dye poncho or shirts and a flower headband will have you looking just like her in no time.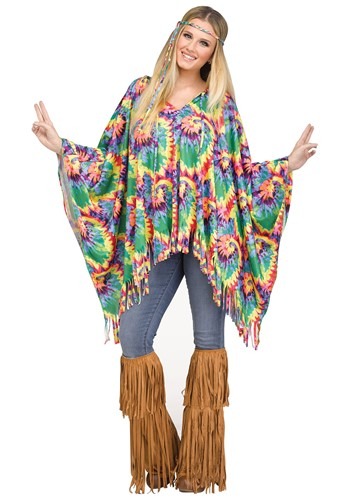 You can get this costume from Halloween Costumes and you should be all set.
If you want a leopard print shirt, they have inexpensive ones at Amazon.
John Finlay Costume From Tiger King
This costume may be a little harder to pull off. First, you have to go without a shirt on or it just won't look right. It will also help greatly if you have a lot of chest tattoos. The items that you will need to get are a simple gold chain and fake teeth. These Deliverance style teeth should do the trick.
Tiger King DIY Costume Ideas For Couples
For these DIY cotume ideas there are no limits. Girls can dress in a sexy tiger print suit while their man goes as Joe.
---