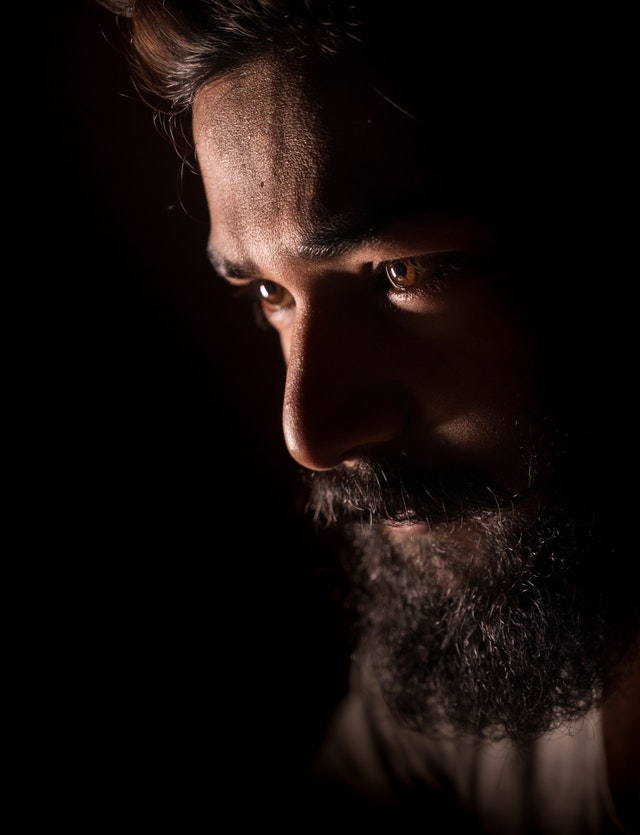 When it comes to beard care, men will do almost anything to maximize growth and length. The common methods are using products like beard oils and beard balms. There are also supplements and vitamins that men take to improve their beard grooming routine.
One of those supplements is Vitamin E. Vitamin E can come in beard care products, it can come as a capsule, and it can come in an oil.
It is important to understand what role this vitamin plays in beard care and can it be effective. You also need to look and understand the different forms it comes in.
What Is Vitamin E?
Vitamin E is a fat soluble vitamin. It comes in many form, but alpha-tocopherol is the only from used by the human body. It is mainly known as an antioxidant. This means it scavenges for free radicals that can damage your cells.
It is found in plant based oils, fruits, nuts, and vegetables. OK, great. But what will it do for my beard?
Benefits Of Vitamin E For Your Beard
Vitamin E can be beneficial to hair because it can increase blood circulation. Increased circulation can improve follicle size and encourage growth. However, there are no studies that show Vitamin E will directly increase blood flow to facial hair and grow your beard faster.
Vitamin E can also lock in moisture on your skin. If the skin under your beard is moisturized better, then you will improve the overall health of your facial hair. This benefit will only apply to topical Vitamin E that you apply to your beard.
This is similar to using coconut oil for your beard.
Let's take a look at a few of the primary reasons that Vitamin E can improve your beard.
Helps Promote Beard Growth
Vitamin E can indirectly help promote beard growth. It does this because it provides a lot of different benefits to facial hair and the skin under your beard.
If you can reduce dryness, dandruff, itching, and you can improve the overall appearance of your beard, then you can help it grow better.
Helps Prevent Beard Dandruff
As we stated earlier, Vitamin E does a great job of holding in moisture. If you can keep the skin underneath your beard hydrated, then you will be less prone to beard dandruff. This will also mean less itching.
Itching your beard can cause some of your hairs to fall out which means you are not maximizing your growth potential.
Provides Protective Layer On Your Beard Hair
A Vitamin E rich oil can add a protective coating on your beard. This will make it look healthier and shiny. It will also make it easier to brush and comb. You will also have less hairs get brittle and fall out. Brushing your beard can improve circulation around your hair follicles.
If you haven't noticed, Vitamin E oil can improve the overall appearance and health of your beard which will in turn help it grow better. It will not make it grow thick and fast just by rubbing some vitamin oil on it.
How To Use Vitamin E Oil For Beard Growth
You will need to purchase Vitamin E Oil. You can get pure oil which can be expensive, or you can get it diluted in carrier oils. We recommend getting one that is diluted in carrier oils. Pure Vit. E may irritate your skin, especially your sensitive face.
You may see some beard oil companies add it in their products, but you won't know how much they added.
Most beard oils with Vitamin E only use a tiny amount as a preservative or to add value.
When you are shopping for a Vitamin E Oil, you may see it listed as dl-Alpha tocopherol acetate. You want to not purchase this form as it is not natural E.
You want to get d-alpha tocopherol. This is the natural form.
To apply topical Vitamin E to your beard:
Simply put a dime size amount in the palm of your hand. Rub your hands together and then rub your fingers throughout your facial hair and be sure to coat your skin. You can do this at night time before you go to bed. Your beard will be soft as butter the next morning.
How Much Vitamin E Oil To Apply To Facial Hair?
You can use about 10 drops of Vitamin E mixed with carrier oils once a day to improve your beard. This can be done before you go to bed. You may already be utilizing a beard oil or balm during daytime use, so adding this to your nighttime routine would be great.
Do not apply pure natural Vitamin E to your skin if you decide to go with that form. You will want to dilute it with a carrier oil like Jojoba oil. You can also add it to a premade beard oil that you can get from many great beard companies.
Vitamin E Beard Oil Recipe
1/2 ounce Jojoba oil
1/2 ounce Avocado oil
3-4 drops of Vitamin E Oil
You can substitute any good carrier oil in place of the two mentioned here. Jojoba and avocado oil are some of the best for beards though.
There are also a lot of carrier oils that men use as well. A lot of guys use a thicker oil like Castor oil for beard growth. You could also add Vitamin E to a single carrier oil if you wanted to.
Vitamin E Capsules For Beards
If you want to learn how to use Vitamin E capsules for beard growth, it is easy. Capsules usually contain vitamin E along with fillers. As an example, Nature Made capsules also contain gelatin, glycerin, and water. Knowing this, you would be better using a premade Vitamin e oil that contains beneficial carrier oils.
If you are set on using capsules, then you can pierce the capsule and squeeze it into your had. Then, add a few drops of a carrier oil like Jojoba to increase the volume. This will allow you to evenly coat all of your facial hair with some Vitamin E.
You can also consume Vitamin E capsules. There are not clinical studies that show it will grow your beard thicker and faster though.
Onions And Vitamin E For Beard Growth?
As we have discussed, men will do almost anything to improve their beard. One of those is applying onion juice to their facial hair to stimulate hair growth.
Onions contain many great antioxidants and polyphenols. It also contains beneficial flavonoids.
Before trying this, remember that onion juice may irritate the skin on your face, so test a small amount on your face before you soak your beard in it.
Here is how to use onions and vitamin E for your beard:
Get 2 tbsp. of onion juice (put a few cut onions in a food processor and strain)
Squeeze in a vitamin E capsule or some oil. Just a small amount will do
Soak a cotton ball in the solution
Rub over your beard
Let it soak for 30 minutes to an 1 hour