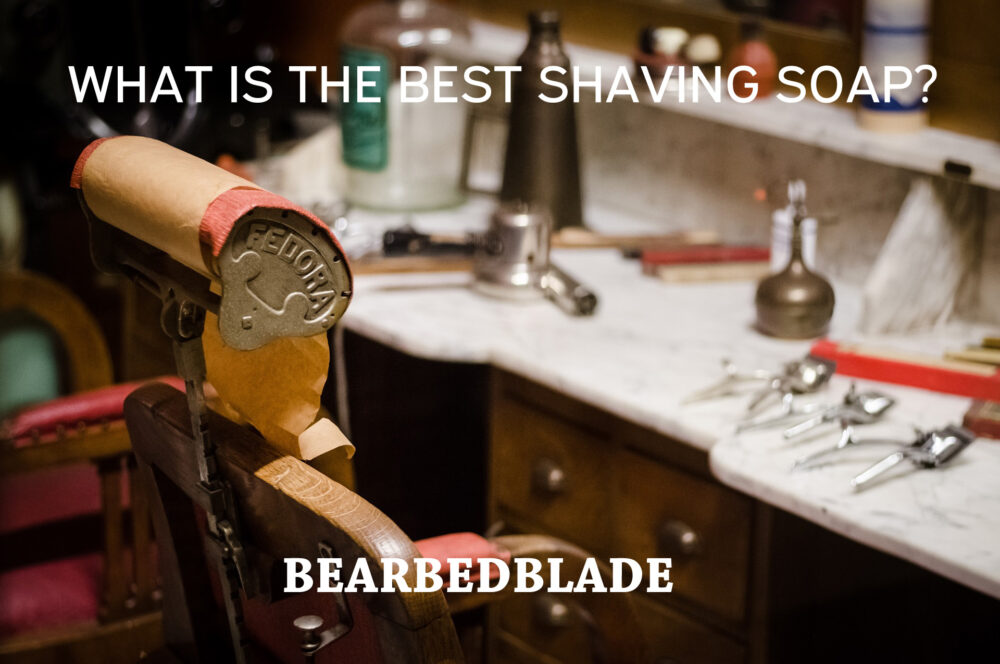 When it comes to shaving soap, there are countless options.  Honestly, it can become overwhelming if you start to dig in and look at everything out there.  The purpose of this article is to give you an idea of the best shaving soap on the market.
Some of the best wet shaving soaps are Catie's Bubbles, Mike's Natural Soaps, and Barrister and Mann.  These soaps have great ingredients, lather well, provide great slickness and cushion, and they are artisan made.  This seperates them from commercial grade shaving soaps.
This article is geared towards wet shaving, so if you are using cartridge razors and looking for reviews of canned gel and foam, this article will not be much help for you.  But, you may learn a lot, and who knows, you may be inspired to start your wet shaving adventure!  Or take a look at some of the best Sandalwood shaving scents on the market.
Wet Shaving enthusiast take a lot of time in choosing their shaving supplies, and soap choice is no different.  So much time and expense goes into choosing shaving brushes, razor stands, shaving mugs, razors, blades, etc., so after all that, you don't think that wet shavers want a cruddy soap do you?
This article will specifically look at hard soaps and soft soaps that come in a tub or similar style container.  The soaps in this article are to be used in the traditional style of wet shaving.   That is, they need to used with a shaving brush.  Of course, any style of razor will work, but you will likely be using a double edge razor (DE Razor,) or straight razor if you are a traditional wet shaver.
If you are looking for shaving soap for sensitive skin, you can check out this article.
What Does Beardedblade Know About This Business?
We have tried 100's of products.  Commercial, artisan, luxury, premium, cheap, from Arko to MdC to Penhaligon's.  We have used multiple DE razors, straight razors, overpriced cartridge razors, disposables, etc.  We have reached out to Artisans, spoken with Commercial reps, read an insane, mind-numbing amount of reviews, talked with experts, watched You Tube reviews, combed reddit & shaving forums, etc.
Two things we live for, Beards and Shaving.  (You can have both, ya know!)
Ever been to a review site and thought, "what were they thinking putting that generic shave gel as a top 10 product on the market today?"  You won't find any of that poo here.
Having said that, as always with any reviews, YMMV.
As an Amazon affiliate, we may earn a small commission if you purchase an item from one of our links.  This is at no extra cost to you, and it helps to keep our site running.
Here Are The Best Shaving Soaps
Mitchell's Wool Fat Shaving Soap
D.R. Harris Marlborough Shaving Soap
Catie's Bubbles Luxury Shave Soap
Barrister and Mann Seville Shaving Soap
Wholly Kaw Donkey Milk Shaving Soap
Mike's Natural Soaps
Proraso Shaving Soap
Chiseled Face Luxury Shave Soap
Mitchell's Wool Fat Shaving Soap
Produced in England since the 1930's, Mitchell's, commonly referred to as "The Fat" should be tried by everyone at some point.  For many traditionalist, this is their go to soap.
Performance for this soap is great, and it has a nice pleasing scent.  It is very subtle, clean smelling soap that will likely not be offensive.  The key marketing term for this soap is Lanolin, which is this soaps ingredient superstar.  Lanolin is the wax secreted by wool bearing animals.  It is an emollient (softens/soothes) and moisturizer.    That is why it is called Wool Fat Shaving Soap :>
Some people may be sensitive to Lanolin which can be a drawback.
You can purchase it in a nice ceramic soap dish, or you can just get the refill puck.  Just make sure you have a container or shaving mug to put the puck in if you do not purchase the one with the soap dish.  We would recommend purchasing the dish because the refill puck fits perfectly and you can reuse it for other soaps.
Whether you are new or experienced, everyone should have The Fat in their line up.  If you have never tried this, what are you waiting for?
You can check it out here on amazon or here at West Coast Shaving Mitchell's Wool Fat Shaving Soap with Ceramic Bowl
Why It Made The Line Up
Great Packaging
Solid Performance
History of the brand
Lanolin
Pleasing scent
D.R. Harris Marlborough Shaving Soap in Mahogany Bowl
D.R. Harris has been formulating high quality products for over 200 years in England, and Marlborough is a solid performer with a nice scent of Cedar, Sandalwood, and Citrus.  Everything about this product represent class.
The lather seemed a little thinner than we normally like, but nonetheless, the overall product was great, which most people agree with based on amazon reviews.  The wooden bowl, the scent, and the shave were top notch.  Because it is triple milled, the soap is a hard puck.  Expect it to last a long time.
Let's be honest, wet shaving is more than just putting lather on your stubble.  The performance of this soap is great, but what takes it to another level, is the brand history, the scent, and the classy bowl with the D.R. Harris name embossed on it.  Nothing says "This guy knows what the hell he is doing" more than a D.R. Harris bowl on the bathroom counter.
The bowl is in sustainably sourced mahogany effect sheesham wood.
If you want a less expensive option, you can just order the refill puck and put it in your own shaving mug or shaving soap bowl.
Why It Made The Line Up
Great Packaging
Solid Performance
History of the brand
Triple Milled
Fantastic Scent
Catie's Bubbles Luxury Shaving Soap
Catie's Bubbles, out of New Jersey, is an artisan made shaving soap which made it's mark in the shaving community by featuring a soap that performs great and easy to lather.
This is a vegan product, and does not include tallow, but performance does not suffer.
It has a simple no nonsense ingredient profile which basically consists of stearic acid, coconut oil, and glycerin.  But that is the great thing about this soap.  It is not loaded with fillers and niche, eye grabbing ingredients.
What tops it off to make the list is the unique blend of Grapefruit and Lavender Essential Oils.
Why It Made The List
Minimalist Ingredient Profile
Use of Essential Oils for Scent
Easy to Load and Lather
Artisan Made
Barrister and Mann Tallow Shaving Soap (Seville)
Barrister and Mann is an artisan company, so their products are made in small batches.  This is a tallow based soap that provides great lather, slickness, and cushion.  Performance is top notch
The scent on Barrister and Mann Tallow Shaving Soap, Seville is a classic barbershop scent, with notes of lemon, bergamot, oakmoss, lavender, and patchouli.  It is a nice masculine scent with good scent strength.
If you like unique fragrances, and you want to dig into a brand that can scratch that itch, start here with Seville.  You won't be disappointed.
We like the use of natural essential oils in this soap, although they do use some synthetic fragrance as well.
The soap does require a bit more water than most of the commercial soaps on the market, but once you dial it in, you will be rewarded with an outstanding lather.
Why It Made The Line Up
Artisan Made
Solid Performance
Ingredients, Use of Essential Oils
Nice Masculine Scent
Cedar & Spice – Handmade Luxury Shaving Soap From Chiseled Face Groomatorium
Chiseled Face provides an exceptional product with their phrase of "Maintaining Rugged Good Looks."
This is an artisan based shaving soap, so it is made in small batches in their Groomatorium in California.
A lot of their scents are on the heavy side of masculine, but we like the fact that this one is scented entirely with essential oils.  These include Cedar, Guaiacwood, Haitian Vetiver, Patchouli, Black Pepper, Juniper Berries, Lime, Clove, and Ginger.
The scent out of the jar is predominately cedar, but once it is lathered under warm water, it really opens up, and the scent is fantastic.
This provides for a warm, woody scent with a kick of spice and citrus.
This tallow based soap provides great performance, scent, and post shave feel.  The label is masculine and classy, yet does not come off as pretentious.  The ingredient list is simple and we appreciate that.
If you are looking for a more natural product with natural scents, this is for you.  You also will not be disappointed in the performance of this soap either, it is top tier.
You can find it on amazon or at West Coast Shaving Chiseled Face Shaving Soap, Cedar & Spice
Why It Made The Line Up
Great Label
Like the Branding
Solid Performance
Artisan Made
Essential Oil only Scent
Great Scent
Simple Ingredients
King of Oud Tallow & Donkey Milk Shaving Soap
by Wholly Kaw

What sets this soap apart from some of the others is their use of Tallow and Donkey Milk.  Water is a main ingredient in soap, but soapers have been using substitutes for water for many years.  Wholly Kaw uses Donkey Milk.  The sugars in milk can really help the lather become very creamy and thick.
The performance is solid on this soap with some of the best post shave feel out there.  Although the lather is thick like yogurt, your Double Edge Razor or Straight Razor will have no time cutting through your stubble with this product.
The scent is rich and complex with some key notes of Bergamot, Lemon, Clary Sage, Oud, Sandalwood,  and Vetiver.
The price is a little on the high side, so that may be a setback for some, but for those looking for a complex scent with a little change from the normal products made with water, you cannot go wrong here.  The scents from Wholly Kaw are always fantastic, and this is the cream of the crop at Beardedblade.
Why It Made The Line Up
Nice Looking Label and Font
Solid Performance with Great Post Shave and Extremely Thick Lather
Artisan Brand
Donkey Milk
Unique Scent
Lanolin
Mike's Natural Soaps
Mike's Natural Shaving Soaps have been around for a long time, at least in the artisan soap world.  While they are not the "flavor of the month" soap, and they have not been in a long time, that does not change the fact that these are some of the best soaps around.
We love these soaps because they are not over-hyped or part of a social media clique, but these are just simply great products.
While they do use the term natural on their label, there soap base is not really any more natural than most every other artisan product, but most of their scents are made from simple essential oil blends.
Mike's is a WYSIWYG (what you see is what you get) soap.  The scent description is basically what essential oil is in the soap.
One of our favorites is Orange, Cedar, and Black Pepper, and it smells just like that.
Why It Made The Lineup
Use of Essential Oils
No grandiose marketing
Cost
Solid consistent performance year over year
Proraso Shaving Soap
Marketed as a Refreshing and Toning formula, this Italian shaving soap brand has been around since the early 1900's.  If you like the scent of Eucalyptus Oil and Menthol, this will be a great choice for you.  It's great for a refreshing morning shave, and you will get a little cooling and tingling sensation from the menthol.
Hailing from Italy, the Proraso brand should be in everyone's shave den.  If you do not have it, or if you have never tried it, you should.  It is almost like a right of passage into the wet shaving world to try a Proraso soap or cream.
This is a great beginner soap because it is easy to lather and fairly inexpensive.  This is more of a soft soft or croap.
If you have never tried a soap with a little menthol in it, do yourself a favor and grab this one.  It is a fantastic choice in the warmer months.
For more information, you can read about it on Amazon.
Key Facts:
Barber's choice since 1948

No parabens, no silicones

No mineral oil, no SLS

Zero artificial colors

Zero ingredients of animal origin

Over 95% natural

Made in Italy
Why It Made The Line Up
Affordable
Easy to use
History of the brand
Cooling Menthol
5.2 ounces
Mostly Natural
Styles of Shave Soap
Shaving soaps can come in many different forms like creams, triple milled, pucks, croaps (soft soaps), shaving sticks, etc.  Does this matter?  Well yes, it does, but it is just one of many factors in choosing the best.  Of course, they all work, but there are differences in them.  There are so many different styles and shaving supplies on the market.
Triple Milled Soaps
One of the main ingredients in shaving soap is water.  Triple milled soaps, croaps, and pucks generally have different amounts of water in them.  Because of the process, these soaps have less air and water in them, and they are rock solid.
Because of this, they tend to last longer and you get more bang for you buck because you are paying for a product with less water in it.
When we refer to the triple milled process, we are talking about a large manufacturing process, not a hand milling process that someone can do in there home.
What is this process?  Animal or vegetable fats are reacted with lye and water to create soap.  The liquid soap is sprayed onto a roller where it is solidified.  After this, it is scraped off the roller which forms ribbons of soap.  Large steel rollers called mills mix and compress the soap.  Again, a blade scrapes the soap off and cuts it into ribbons.  Then, it is formed into "soap noodles" because the soap is forced through an extruder.  At this point, colors, fragrance, etc. are added to the noodles and mixed thoroughly.  The soap is pushed through another extruder, and then it is sent through a forming plate.  This will form long bars of soap that are sent to be cut into their final shapes.
Hard Pucks/Croaps
Here is where it can get a little tricky.  One person may call a certain soap a croap, and another may call it a puck.  But, you may find a very soft soap that your finger can easily go in, but you still may be able to take it out of the container and hold it like a puck in your hand.   A croap is a very soft soap and is somewhere between a hard puck and a cream.  Think of cream/soap when you read the word "Croap."
Croaps tend to be a little easier to load and they are easy to transfer from one container to another.  Some people prefer to take their soap from the container it comes in and transfer it to a shaving mug or shaving bowl.  There is no huge advantage to this style, as we have used both hard pucks and croaps with great success.
Shaving Sticks
Shaving sticks are not part of this article, but you can find a review of one of the most popular shaving sticks called Arko.
Glycerin or Melt and Pour Shaving Soaps
For some reason, many beginning wet shavers turn to this style of soap as one of their first purchases.  Colonel Conk is one of the most notable brands.  There are only a few manufacturers of glycerin soap bases, so many companies that sell these are actually selling the same soap base with a different label on it.  Granted, the fragrance will be different, but the base is the same.
These soaps are also known as melt and pour soaps.  These soap bases can be purchased at any craft store, melted in the microwave, and poured into a mold.  Melt and pour soaps are the gateway drug for soap makers because most soapers start with melt and pour because it is easy, inexpensive, and you do not have to worry about using caustic lye.
 Shaving Soap Ingredients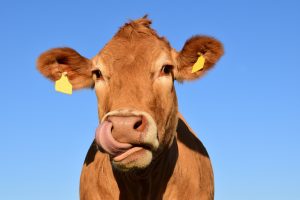 The main ingredient that a lot of people look for in a shaving soap is Tallow, which is the fatty substance that comes from rendered animal fat.  The overwhelming majority of tallow in soaps, including bath soaps, is beef tallow.  With all the ingredients that can go into a shave soap, why are you pointing out tallow?  Well, it's simple.  Many wet shaving enthusiasts seek out tallow based soaps, and if that one ingredient is not listed, it is a no purchase for them.
Tallow junkies will tell you there is nothing like the feel of the lather and the glide of a razor across stubble with this rock star ingredient on the label.
Tallow is king to a lot of traditional wet shavers, and it provides great benefits to the overall composition to a soap, but there are many poor performing tallow soaps on the market, just as there are many excellent vegetable based soaps.
Shaving soaps that do not contain Tallow are called Vegetable based or sometimes Vegan shave soap.  Many people who are not vegan still use this style of soap, and some even prefer it.
With the explosion of the artisan market, many soap makers are using different forms of tallow to add label appeal to their products and to give them a unique brand identity.  We have seen Duck Fat and Bison Tallow pop up more and more.  While the different sources of tallow do have different ratios of saturated fat, monounsaturated fat and polyunsaturated fat, it is hard to tell if one tallow is better than the other.
In addition, it is hard to compare a product that has beef tallow as it's second ingredient against a product that has a different form of tallow way down the ingredient list.  This means there is not much in the product, as ingredients are generally listed in order of amount used.
Natural Ingredients
Many soaps make use of natural ingredients, while others use synthetic.  If you look at the label, you should be able to recognize natural ingredients like Shea Butter, Tallow, and vegetable oils.   A quick Google search can help you understand each ingredient on the label and whether it is natural or synthetic.
Ingredients can be listed with their common name or with their INCI name.  An example of a common name would be Coconut Oil.  That same ingredient's INCI name is Cocos Nucifera.
The abbreviation "INCI" stands for "International Nomenclature Cosmetic Ingredient."
So, just because the ingredient looks like a chemical name does not mean that it is synthetic.  The company may just be using the INCI name for each of their ingredients.
In addition, some soaps come from different countries which have different labeling requirements, so you may see more unrecognizable ingredients on products from Europe because of the EU regulations.
If you are serious about what is in your product, you can always do a quick check on Google.
Synthetic Ingredients
We certainly prefer natural ingredients, but we do not exclude products that have synthetic components to them.  As a matter of fact, the overwhelming majority of shaving soaps contain some form of synthetics to them.  This is particularly evident in the "fragrance" that most companies use.  In some cases, it may be the only option.  For example, Sandalwood is a very common scent in men's shaving soap.  Sandalwood Essential Oil is extremely expensive because of the difficulty in extracting the oil, and it would be not be feasible to use real Sandalwood for most products.
For most situations, synthetic Sandalwood fragrance is the only option.
Artisan Shaving Soap vs. Commercial Shaving Soap
Two types or shaving soaps for wet shaving are artisan and commercial.
Commercial shave soaps are manufactured in facilities and produced in large quantities.  They are more likely to have synthetic ingredients.
Because of the old world nature of traditional wet shaving, we do place a lot of stock in brands that have been around for multiple generations.  It is just pretty cool that products that are dads and grandads used years ago are still on the market today.  This brings a bit of nostalgia to the product that newer brands just cannot offer.
Artisan made shaving soaps are produced in small batches, and they typically have a more natural ingredient list, outside of synthetic fragrance.
Each has their own benefit and you can find excellent as well as poor products in each type.
How We Determined The Best Shaving Soaps
We looked at many factors including cost, packaging, branding, longevity, labels, performance (slickness, cushion, post shave, etc.) reviews, reputation, ingredients, scent, and other factors.  This is of course a YMMV, but these are very solid soaps, and as you will see each has their own set of benefits on why they made the list.
Summary
There are tons of high quality products on the market, and hopefully, you were able to learn some information about the best shaving soaps out there.