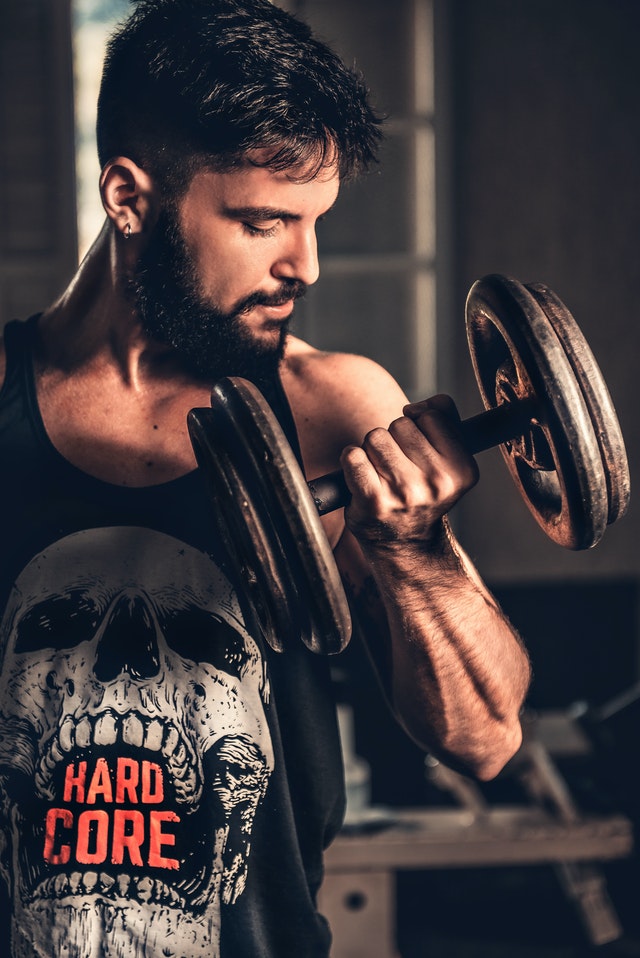 Men require different products for their baths. While bath time may be used as a relaxation tool, some men use them for specific purposes like muscle soaks.
The problem is finding products for men to use in the bath because most products are geared toward women. Men prefer different scents. While lavender may be great for some guys, others prefer more masculine scents like cedar and musk.
While bubble baths are nice, and what dude doesn't enjoy a nice one every now and then, they don't usually provide that extra TLC that an active man needs.
Whether a guy works construction, lays sod, or just hits the gym a lot, he may need muscle recovery soaks for aches and pains.
Here are your options:
Grab some of your girlfriends peony scented bubble bath, open up a bottle of Chardonnay, and tell Alexa to play your Kenny G. hits list.
Grab a soak we recommend, crack open a cold beer, and tell Alexa to play Motley Crue ballads (or your favorite Meatloaf songs).
Our job was to find the best and most practical bath soaks and bubble bath products for men.
As an Amazon affiliate, we may earn a small commission if you purchase an item from one of our links.  This is at no extra cost to you, and it helps to keep our site running.
Coach Soak: Muscle Recovery Bath Soak
Coach Soak is not for couch potatoes. This is for hard working dudes who have put in a grueling day on the job or at the gym.
Why is Coach Soak so good? It is made as a muscle recovery bath soak. Its main ingredients are magnesium flakes and Dead Sea Salt. This means you get salt like most bath soaks, plus you get the benefit of the added magnesium flakes.
They state that magnesium absorbs faster than Epsom salt which speeds up the recovery process. Also, it is scented with orange essential oil only, so if you are concerned about synthetic fragrances, then that is a plus.
These are proudly made in the USA, and they come in 3 pound bags.
If you are not happy with the scent of orange, you can also choose, peppermint, Lavender, and Eucalyptus Tea Tree.
Gentleman's Bath Salt
Gentleman's Soak is a formulation of Epsom Salt, fractionated coconut oil, and essential oils.
The thing that sets this soak apart from the others is the scent. It is an essential oil blend of  Cedar, Frankincense, Eucalyptus and Peppermint.
You know that you are not getting synthetic fragrances in this which is a positive for a soak. It also contains Vitamin C crystals that naturally neutralizes the chlorine & ammonia in your bath.
This is handmade in the USA and it comes in a 2 pound bag. You can get around half cost per ounce if you purchase the 8 pound bag.
Athlete Bath Salt
This is from the same company as the Gentleman Bath Salt. The only difference is the scent.
 The scent is a complex blend of Lavender, Pine, Peppermint and Eucalyptus Essential Oils.
Zen For Men Foaming Bath Salts
Zen for men comes from the San Francisco Salt Co. This company makes bath salts for everyone, and they have unique scents geared for guys.
Zen uses a phthalate free fragrance with a nice masculine musk scent. The salts and the scent is designed to promote calmness, and it is supposed to soothe muscle aches and pains.
This is perfect after a long Saturday in the lumberyard after chopping wood and stroking your man beard.
The product uses premium sea salt with is removed naturally from sea water. This process takes 5 years to complete.
Here are the benefits listed by The San Francisco Salt Co.
Relaxation: Nice warm bath with a soothing scent.
Cleanses: Helps clean dirt from body
Detoxifies: Helps to open pores
Softens Skin: Sea Salt helps to soften and soothe your skin
Trace Minerals: The natural sea salt contains vital trace minerals that can be absorbed through the skin
You can purchase this in multiple sizes including 2 lb. 10 lb and 20 lb.
AcuPlus Pain Relief Bath Bomb
This is formulated like a bath bomb instead of a salt soak. Bath bombs are basically sodium bicarbonate and citric acid mixed with various other ingredients.
This also contains magnesium sulfate and olive oil. It is scented with Eucalyptus and Peppermint Essential Oil.
These are Made In The USA
Osteo Bi-Flex Thera-Soak
This is a standard Epsom salt soak which is scented with Lavender and Eucalyptus Essential Oils. It also has a touch of Menthol added.
While it has a simple ingredient list, Epsom salt is one of the standards for bath soaks. This one really comes down to simplicity and scent.
If you are a minimalist and you enjoy the scent of lavender you should like this. There are many types of lavender, so remember that this will not be the synthetic floral lavender that you may be used to smelling in laundry detergent.
Plus, it has Eucalyptus EO in it as well, so it has a nice medicinal scent to it.
If you like to go with proven brand names, this is made by Osteo Bi-Flex which is a proven leader in the joint industry.
Bath Salt Sea Breeze
Sea Breeze bath salt by Aromatika is a sea salt based product.
It is scented with natural Orange essential oil, ginseng and seaweed extracts
Spa Life All Natural Bath and Body Luxury Spa Gift Set Basket
If you are looking for more of a complete package, take a look at this Sandalwood scented package.
This set comes complete with shower gel, bubble bath, body lotion, body scrub, bath crystals and a sisal sponge.
The bath soak and bubble bath are not very large, so that is something to consider, but if you are looking for a gift set, this looks more impressive than a bag of bath salt.
1 x 6.8 fl. oz. Bubble Bath Tube
1 x 3.4 oz. Bath Crystals Paper Box
Another thing to consider is the scent. If you have followed our other articles, we almost always lean towards naturally scented products. We could not verify if this product uses Sandalwood essential oil, so it may use synthetic fragrance.
True sandalwood EO is very expensive, but if that is not an issue for you, then no biggie!
How To Use Bath Salts
Simply place 100-300 grams into your warm bath and soak. It's that simple!
(Also, don't forget the Meatloaf songs.)
Best Bath Soak For Sore Muscles
Every guy needs a good bath soak here and there. It's calming, relaxing, and it can help with your sore muscles due to your job, hobbies, or from working out (we are looking at you church league softball dads.)
You don't need to be a lumbersexual to enjoy a bath soak.