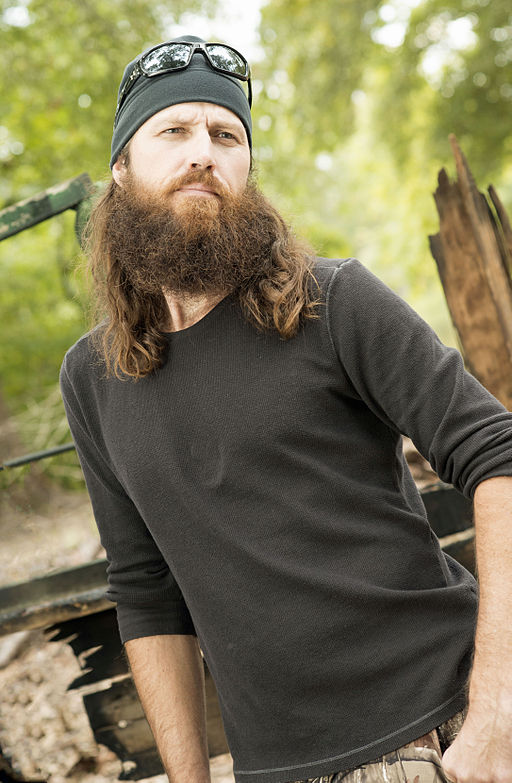 Everybody knows what Duck Dynasty stars are famous for besides duck calls of course. They are widely known for their beards.
The men of Duck Dynasty have some of the most amazing beards. Our hearts sunk just a little bit when we learned of Jase shaving his beard off. But, we realized it was for a good cause, so we gave it a two thumbs up.
In 2012, Duck Dynasty took over the world with its interesting cast of characters including one of the brothers, Jase Robertson. It became a huge hit on A&E.
Their beards helped to cultivate the beard movement that has been growing in the last decade. Jase, was a key figure, along with the rest of his Duck Commander family to help it flourish.
In 2017, Jase did the unthinkable. He said he was going to shave off his beard, and he did!
Jase Robertson From Duck Dynasty Shaved His Beard Off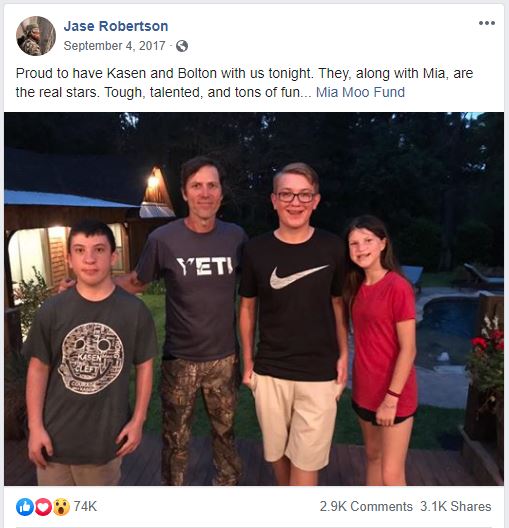 Here is why he shaved his beard off. Jase worked with his daughter, Mia, to help promote her Mia Moo Fund which is dedicated towards bringing awareness to cleft lips and palates.
Here is the right before it happened look.
To promote it, Jase announced he would shave off his beard once $100,000 dollars was raised. Unfortunately, they fell short of the goal, but being the good dude that he is, shaved off his beard for the public anyway.
You can catch some of the reactions from the Duck Dynasty crew from their live Facebook video.
There is someone in the background yelling
"You look like a little kid."
According to Mia, it was around 8 years ago (from 2017) that she saw her dad without a beard. Uncle Si was asked if he would join in the fun and shave his beard off. Obviously, he said no.
We have to be honest with you. We prefer him with the beard, but obviously, we are slightly biased.
Did Jase Robertson Grow His Beard Back?
Yes, he did grow it back.
His beard was shaved off in September of 2017. Here is a picture that was posted a couple of months later to Instagram.
You can see he is back to his old self fishing with his Yeti Cooler.
imange source for feature image courtesy of Wiki Commons