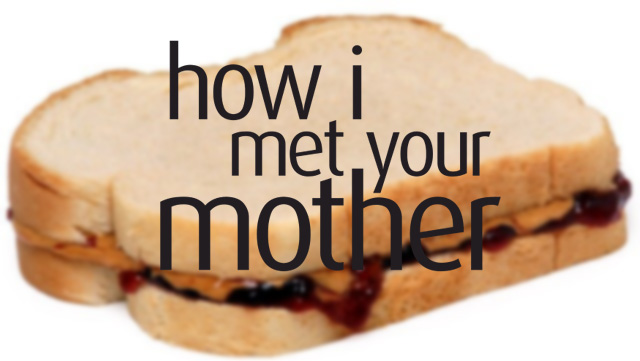 The How I Met Your Mother Peanut Butter And Jam Joke
During the cold open of episode 20 season 4 of How I Met Your Mother, the scene opens with Barney, Ted, and Marshall laughing at the table when Lily walks up and sits down. Barney wants to tell her this great joke he heard at work today, but Ted and Marshall are frantically waving at him not to tell it. They are claiming that it is only boy funny and not girl funny. He claims that is sexist, and a funny joke is a funny joke. He says that Lily is cool, and she will think that the joke is funny.
Barney proceeds to tell Lily the joke. "What's the difference between peanut butter and jam?" She of course wants to know the answer. He whispers it to her, and she says that she can't hang out with Barney anymore, and she storms out of the bar. Ted tells his kids that it was the dirtiest joke he has every heard, and he says that they don't see Lily for another four weeks. The answer to the joke was not revealed.
Here is the punchline to the joke: I can't peanut butter my d*ck up your a**.
Lily does not appear in the rest of the episode. The joke was simply put in because Alyson Hannigan, who plays Lily, was in the final weeks of her pregnancy, and she was going on maternity leave. She had a baby girl about a month after the show, titled Mosbius Designs, aired. They tried to her hide pregnancy during the show by using props and camera angles to cover up her belly. Sometimes, they even used her expanding belly as part of the show.
Alyson and her husband, actor Alexis Denisof had a baby girl on March 24th which just happens to be Hannigan's birthday as well. They named their daughter Satyana. Satyana was their first child. The couple met on the set of Buffy The Vampire Slayer during the 1999-2000 season. They got married in 2003.
She also became pregnant with her second child in 2011. There was no dirty joke about peanut butter for this one though.