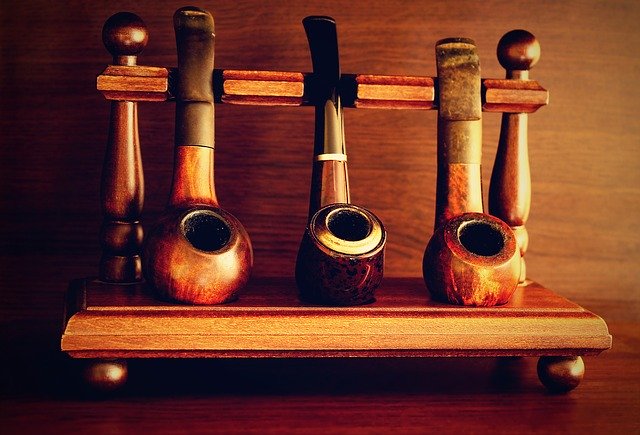 Tobacco scented products are a staple in men's grooming. Aftershaves are one of the best products to use post shave to help with irritation and burning. Most aftershaves for men are alcohol based, and they come in so many different scents and fragrances.
The best tobacco aftershaves are Alt-Innsbruck, Tabac, and Clubman Reserve. These splashes provide a great post shave feel, and each of them have their own unique tobacco scent. These splashes offer scents or green tobacco, tobacco flower, and tobacco leaf notes.
As an Amazon affiliate, we may earn a small commission if you purchase an item from one of our links.  This is at no extra cost to you, and it helps to keep our site running.
1. Tabac Original Aftershave by Maurer & Wirtz
Tabac is a classic tobacco scented aftershave splash that has been around since the 1950's. It is made by Maurer & Wirtz which is a German company. While the bottle calls it a lotion, it is not one based on what Americans call a lotion. It is a liquid splash.
The scent includes notes like lemon, lavender, sandalwood, Oakwood, carnation, and black pepper. It is a spicy and fresh scent, and it is very masculine smelling.
You can check out some reviews on it here, and they are overwhelmingly positive.
2. Clubman Reserve Whiskey Woods Aftershave
Clubman Reserve is a very inexpensive tobacco scented aftershave, and it comes in a large 6 ounce bottle. The only downside is the bottle is plastic and not glass, but you do save a good bit on the cost compared to other products with glass bottles. This splash is from the same company that markets Pinaud Clubman which is one of the most recognized aftershaves in America. This is just their tobacco scented version.
While the name Whiskey Woods may throw you off because it makes you think of a woody and boozy scent, but that is not the case here. The scent is whiskey, tobacco leaf, and bergamot. This scent is incredible, and it is a no-brainer blind buy because it is so cheap on Amazon.
This is 100% Made In The USA, and it does a great job as a post shave splash plus you can't beat the cost and scent.
3. Chiseled Face Sherlock Aftershave Splash
Sherlock by Chiseled Face Grooming is a traditional aftershave splash. It contains alcohol, witch hazel, aloe vera, menthol, and fragrance. There are lots of benefits of witch hazel for your face after shaving, so it is great that Sherlock contains it.
It's name is supposed to bring you to a time of Victorian England where Holmes is sitting with his friend Watson in a library puffing on a pipe. The notes of the scent are tobacco, toasted caramel, black pepper, moist dirt, leather moss, mandarin, honey, and rose.
This is a man's scent, so if you are not up for it, don't bother, but we like the way it smells.
You can check here to see the price.
4. Alt-Innsbruck Aftershave
Alt-Innsbruck is a classic tobacco aftershave that has been unchanged on the market since the 1950's. It comes in a stylish glass bottle, and it is made in Austria. The ingredient list is very simple as it contains only a few like alcohol, water, Virginia Tobacco, and menthol.
If you are looking for a product that has tons of ingredients and skin food, then you may want to look elsewhere, but a standard classic splash is usually a base of alcohol, water, menthol, and fragrance which is what this is.
The menthol provides a nice cooling effect which helps to ease razor burn. The scent is very pleasing, and it is not harsh. It is a nice tobacco flower style scent, and that does not mean flowery or floral.
5. WSP Tobacco Aftershave Tonic
WSP Tobacco Aftershave (Wet Shaving Products) is an alcohol based splash that is designed to soothe, moisturize, and heal your skin post shave. It contains alcohol, witch hazel, fragrance, glycerin, and allantoin. Allantoin is a great ingredient that helps to heal your skin and glycerin is a humectant that will help draw moisture to your skin.
This is a strongly scented splash that could almost double as a cologne, so keep that in mind before you purchase. Some people like that, and others do not.
The scent of this is a green tobacco scent so it is fresh and clean. It is a fairly casual scent, so you should be able to wear it most places, but then again, it is not an EdT so you don't have to worry about it being too strong.
6. Phoenix Cavendish Aftershave
Cavendish is an outstanding scent of pipe tobacco. That may sound like a simple description, but this scent is very complex, and it smells incredible. It comes in a solid glass bottle, and while the price may be a bit higher than a drugstore aftershave, it does contain premium ingredients, and it is handmade in small batches.
Here are the notes: Dark Kentucky & Burley Tobacco, Cherry Wood, Vanilla Bean, Cedar, Sweet Northern Grass Tree Resin, Tobacco Absolute, Leather & a kiss of Smoke. These splashes double as a cologne so if you like stronger scented products, then you need to look at this splash.
These products are handmade in Arizona, and the customer support is incredible for this brand, Phoenix Artisan Accoutrements.