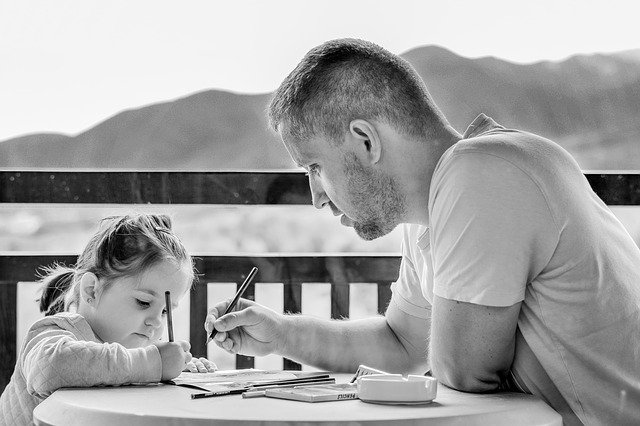 There is something special about country songs when it comes to daughters. These songs bring so much joy to a parent. These are great when you just want to think about your daughter, but one of the best ways to use these songs are father daughter dances at her wedding.
These country songs about your little girl will absolutely break your heart in a good way when you see her dance on her wedding day or even at a daddy daughter dance.
Here is our list of the 20 best country songs about daughters:
1. I Loved Her First (Best Father Daughter Wedding Dance)
I Loved Her First by Heartland is a beautiful country song about a father watching his daughter dance with her new husband. His message is simple to the new man in her life.
2. Butterfly Kisses (Best 1st Daddy Daughter Dance)
Butterfly Kisses by Bob Carlisle is all about a little girl growing up and her daddy remembering their first dance and letting her go on her wedding day. This country song video is a tearjerker.
3. There Goes My Life by Kenny Chesney
There goes my life is one of the best country songs about daughters. This is a beautiful song about a high school football star who got his girlfriend pregnant, and he thought his life was over because all his dreams were taken away. He becomes the happiest father because of his beautiful baby girl. When she moves away, his life is gone again because he loves her so much.
4. In My Daughter's Eyes by Martina McBride
This is about Mom singing about her daughter. This is a perfect song when a Mom is missing her daughter.
---
---
5. My Little Girl by Tim McGraw
My Little Girl is about a Dad's love for his little girl.
6. You're Gonna Miss This by Trace Adkins
You're Gonna Miss This is about the joy and sadness about your little girl growing up. This country song will have you missing your baby girl when she is all grown up.
7. Dance With My Daughter by Jason Blaine
Dance With My Daughter is about a father just wanting to spend time with daughter before she grows up and leaves.
8. Daddy's Little Girl (Best Song To Remember Dad By)
Daddy's Little Girl is about a daughter singing about her father's influence in her life.
9. I Hope You Dance by Lee Ann Womack
I Hope You Dance is a great country song that features Lee Ann's two daughters. This song is about hope for your kids futures.
10. I'll Be Your Man by Zac Brown Band
Ill Be Your Man is about a Dad always looking out for his little girl not matter how old she is or where she is.
11. My Wish For You (Best Mother Son Song)
My Wish by Rascal Flatts is about a parents wish for their child to have the best life.
12. The Daughters by Little Big Town
A top country song about a mother's advice to her daughters. If you are a mom, this is a great song for you.
13. Just Fishin' by Trace Adkins
Just Fishin' is a tender song about a little girl just fishing with her dad, but her father views it as a time to spend with his baby girl before she grows up.
14. The Best Part of Me by Lee Brice
This video is gonna make you need some tissues if you have a daughter especially if she is older now and you miss the baby years with her.
15. For My Daughter by Kane Brown
For My Daughter is a country song from the perspective of growing up without a dad. But, now being a father, he is promising to provide what he didn't get from a father figure.
16. The Best Day by Taylor Swift
The Best Day is about a little girl (Taylor) thinking of times growing up with her parents.
---
---
17. Through The Years by Kenny Rogers
This country song by Kenny looks at a relationship and its ups and downs through the years.
18. Ready, Set, Don't Go by Billy Ray Cyrus
Read, Set, Don't Go is about a dad thinking about his daughter's life while he is not ready for her to grow up and leave.
19. Daddy Dance With Me by Krystal Keith
Daddy Dance With Me is a sweet country song from a daughter's perspective. She thinks about her father over the years and how he shaped who she is as a woman now.
20. Cleaning This Gun by Rodney Atkins
This is a humorous yet serious approach to daughters starting to date. Every dad who has watched his little girl leave out the front understands exactly what this song is about. "I'll see ya when you get back" by Rodney Atkins.