When it comes to aftershaves, there are so many choices, but one that has stood the test of time is witch hazel.  We literally have hundreds of products to choose from for post shaving care, but this plant based extract has healed skin for hundreds of years.
Your skin is your largest organ, so it is only natural that you want to use the best products for it.
Can you use witch hazel as an aftershave?  Yes, it is recommended to do this because of its astringent and anti-inflammatory benefits.
This article will provide you with all the information that you need regarding witch hazel and using it as an aftershave.
As an Amazon affiliate, we may earn a small commission if you purchase an item from one of our links.  This is at no extra cost to you, and it helps to keep our site running.
What Is Witch Hazel
Witch Hazel is an astringent that comes from the bark and leaves of Hamamelis Virginiana, a plant native to North America.  Also called winterbloom, this plant provides natural skin healing benefits such as reducing acne, treating blisters, and of course, many uses in skin care.
The benefits of this shrub have been known for years as Native Americans used it to treat rashes and burns by boiling parts of the shrub to make medicine.
Benefits of Witch Hazel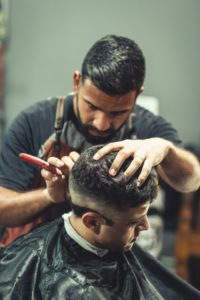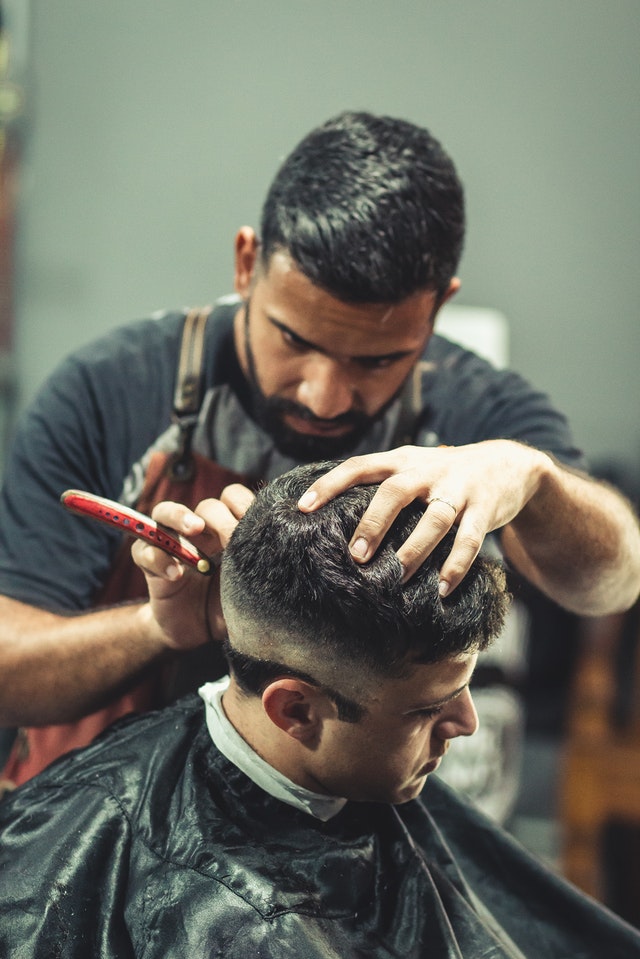 It is an astringent
It is an anti-inflammatory agent
It is a free radical scavenger
The skin is our natural barrier to the world, so it's pretty important that we take of it.  It is also the most vulnerable because it is constantly exposed to the elements.
It protects us from pollution, harmful sun exposure, chemical, germs, etc.  In addition to external problems, our skin also protects us from internal problems like bacteria, chemicals, foods, etc.
In a nutshell, our skin takes a beating day in and day out.
Fortunately, it has many natural benefits that helps to combat those stressors.
It is an astringent
Astringents are substances that shrink or constrict body tissues.
Astringents work by killing bacteria that lives in skin's pores which helps to stop cellular damage.  This helps to make it a natural cleanser.
It is an anti-inflammatory
There are also naturally occurring substances called tannins found in witch hazel which have mild antioxidant properties that can help clean and clear skin.
Tannins have anti-inflammatory properties which help reduce inflammation, and they help to balance your skins PH levels.  One thing to note about tannins is that witch hazel products that are made the old-fashioned way and not distilled contain almost 200% more tannins.  
Thayer's Witch Hazel is one brand that is made the old-fashioned way.
It is a free radical scavenger
This extract also contains polyphenols which helps to inhibit cell proliferation.  Free radical damage to your skin can build up over time.  This can be things like stress, pollution, and UV light.
Because of its natural anti-inflammatory and anti-oxidant properties, it is effective as a free radical scavenger.
This also helps to preserves skin's elasticity. which helps your complexion.
Witch Hazel As An Aftershave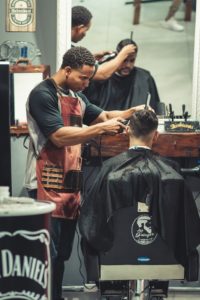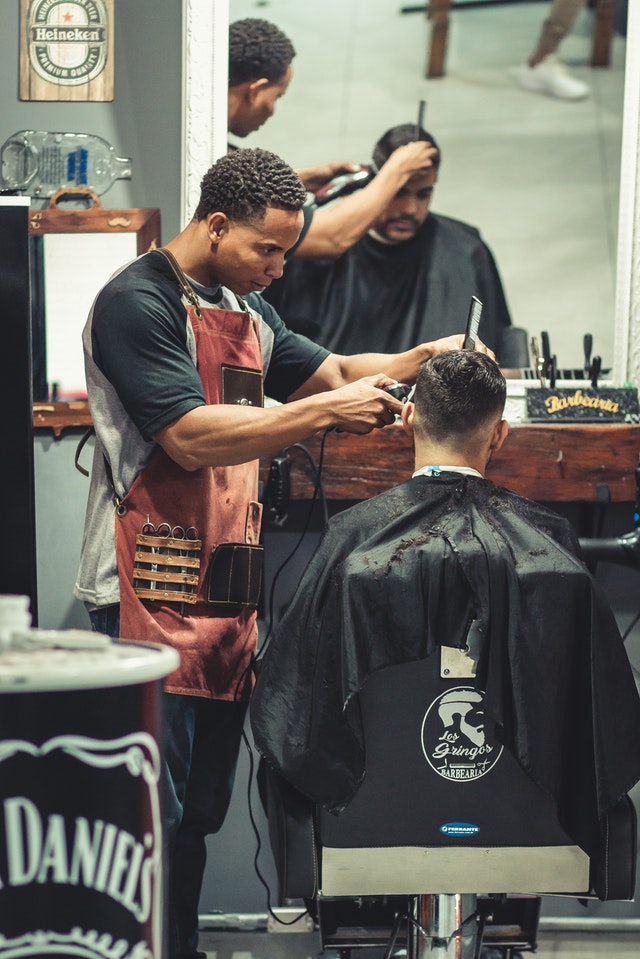 This product is a fantastic aftershave because of some of the reasons that we covered above, and some more that we will cover next.
Purpose Of An Aftershave
Shaving with a razor can cause many unwanted issues including razor burn, razor bumps, ingrown hairs, inflammation, and skin sensitivity.  An aftershave is supposed to help relieve and alleviate the unwanted side effects of shaving.
Using witch hazel as an aftershave helps to combat all of those issues, and it does it naturally.  There are no synthetic chemicals or additives that are used to achieve the desired the effect.
Infections
Your skin is more prone to bacteria after shaving, especially if you get any cuts or weepers.  Because it is a natural astringent, it can help prevent bacteria growth and infections.
Razor Burn and Inflammation
Using a razor blade across your face removes skin and hair which can cause razor burn and inflammation.  Even if your face feels fine, you have put stress and trauma on your sensitive skin.
Because of the the high level of tannins and polyphenols in witch hazel aftershave, it is a perfect post-shave product to use.  It will help with razor burn and inflammation.
Razor Bumps
Sometime shaving will cause ingrown hairs or razor bumps.  This can be due to a lot of different factors such as skin sensitivity, using old blades, poor technique, etc.
Sometimes, after you shave, strands of your hair will curl back and grow into your skin.  This causes irritation and red painful bumps.   The good news is that using witch hazel after shaving will help with that too!
If you look at all the benefits, and if you look at all the unwanted side effects that you may encounter from shaving, I would say that witch hazel is one of the best aftershaves that you can get.
Witch Hazel vs. Alcohol
Is it better to use an aftershave with witch hazel or alcohol?  That depends on what you are trying to accomplish.
First, we need to explain a few things regarding this.
By definition of the FDA (Food and Drug Administration,) witch hazel has 14% alcohol in it.  So that is 86% witch hazel distillate and 14% alcohol.  American Distilling, the world's largest source of distilled witch hazel, can provide more information.
Having said that, the general consensus is regarding using alcohol based splashes like Aqua Velva, Pinaud Clubman, and Old Spice vs. witch hazel aftershave.
They are similar because they both act as astringents, which is a beneficial property of an aftershave, and generally, alcohol based splashes contain higher levels of alcohol.
Where they differ is the ingredient profile as well as reason for use.
Men who prefer traditional alcohol based aftershave splashes like the sting that comes with a higher percentage of alcohol.  Also, most of them are scented which can be another reason why men choose them.
Some of the more recent alcohol based splashes have higher levels of fragrance in them.  They could almost be called colognes.
Men who choose these products are not too worried about synthetic chemicals and dyes.  Most drug store brand alcohol splashes contain both.
On the other hand, men who use witch hazel aftershave are looking for a natural solution that provides many benefits.  The scent is not really something to be desired.
Alcohol based aftershaves see far greater use simply because that is the norm.  Advertisers pay big bucks to promote their products, and they have for generations.
Most dads give their sons a bottle of aftershave, not a bottle of witch hazel.  Honestly, alcohol based aftershaves are more "fun."  Their are hundreds of choices and lots of brands.
Some men want the best of both worlds, and they use them both.
Witch hazel has only been recently adding scents to their products, but it is not a lot compared to the other.  We will go over those in the "Common Brands of Witch Hazel" below.
Alcohol Free Witch Hazel
To learn about this, we need to understand how witch hazel is extracted.
There are two types of witch hazel, extract and distillate water.
Extraction is when the plant is dried and then soaked in a solution of water and alcohol.  The components in the twigs, stems, etc. are drawn out from the solution.
Distillation is a different process that involves using steam to retrieve the properties and oils from the plant.  Sometimes, this will be referred to as a hydrosol.
This is why you see some brands of witch hazel advertise that they use the alcohol extraction method because this method produces about 200% more tannins than the distilled method.
If you remember from earlier in the article, tannins provide a lot of benefits.
As we stated earlier, witch hazel has 14% alcohol, so generally, anytime that you see "alcohol free with hazel," it is also labeled as a toner.
Common Brands of Witch Hazel
Thayers
Thayers, founded in 1847 by Henry Thayer M.D.  is one large brand that offers astringents and toners.  They began offering alcohol free witch hazel in 1989.
They make their products with alcohol extraction.  They have a lot of variety if you are looking for a witch hazel aftershave.
Products:
Thayers Original Witch Hazel Astringent
As you can see from the ingredients list, water is the highest ingredient, followed by alcohol, witch hazel extract, then aloe.
Thayers Lemon With Hazel Astringent
Similar to the original but with some fruit extracts added and natural lemon fragrance
Thayers Organic Lavender Mint Witch Hazel Astringent
This has a slightly different ingredient list and it appears that witch hazel is lower down on the ingredient list as well as aloe.
Thayers Medicated Skin Irritation Relief
This is different than the original in that it is focused on skin irritation with added active ingredient of camphor.  It also has a higher alcohol content at 20%.
 Thayers Alcohol-Free Witch Hazel Toners
These toners come in a variety of scents including Cucumber, Rose Petal, Lavender, Original, and Unscented.
The base recipe is listed below, but each one has different ingredients like rose water, lavender, etc.
Thayers Alcohol-Free Coconut Water Witch Hazel Toner
This is one of the newest product offerings from Thayers.  Coconut Water is all the rage lately, and Thayers is jumping in.
This looks like their standard alcohol free toner but it has natural coconut fragrance and coconut water.  Using coconut water on the skin, it can naturally moisturize, cleanse, and hydrate.
Dickinson's
They are the world's leading distributor and marketer of witch hazel products.  They were established in 1997.  Don't let the recent date fool you, Dickinson's Brands brought together T.N. Dickinson's and Dickinson's which have been around since the 1800's.
There are basically two lines of products.  One comes from the Dickinson's side and the other comes from the T.N. Dickinson's side.  The T.N. brands itself as first aid products and Dickinson's brands itself for facial care.
This is all natural 100% pure with hazel containing 14% grain alcohol.  They pride themselves on offering an all-natural product containing no denatured alcohols.
Dickinson's Original Witch Hazel Pore Perfecting Toner
This is the same product as the T.N. version, it is only marketed as a toner for facial care.
Dickinson's Enhanced Witch Hazel Alcohol Free Hydrating Toner
This is an alcohol free version, so it is uses a distillate instead of an extract as it's main source.  It seems to be marketed towards women as a toner, facial cleaner, make up remover.
Not really marketed as an aftershave for men.
Dickinson's Enhanced Witch Hazel Deep Cleansing Astringent
Dickinson's Energizing Astringent
Humphrey's
Humphrey's Witch Hazel Astringent
Ingredients:  Distilled extract of witch hazel, containing 14% alcohol
They also have an organic version which is the same ingredients except that they are organic.
Humphrey's Citrus Witch Hazel Facial Toner
Purpose:  Oil remover and to reduce shine
Humphrey's Lilac Facial Toner
Purpose:  This is used to soften the skin.
Humphrey's Cucumber Melon Witch Hazel Facial Toner
Purpose:  Redness reducing toner
Witch Hazel Aftershave Recipe
Take 2 ounces of Pure Witch Hazel like T.N. Dickinson's
Add 2 ounces of distilled water (this can be found in a supermarket)
Add 1/4 teaspoon of vegetable glycerin (most pharmacies or groceries carry this)
Add 2-3 drops of skin safe essential oils (optional) (please make sure you do your research on essential oils before using them.  Not all essential oils are safe for skin and some can cause photo sensitivity.
Add 1-2 drops of Vitamin E (optional)
This is just an example.  You can adjust the water to witch hazel ratio as you like.  You could even use pure witch hazel and no water.
Can You Use Witch Hazel Before Shaving?
While we covered using it as an aftershave, some people have noticed that it helps with sensitivity issues if you apply it before you shave.
Now, if you are not having issues during your shaves, there is probably no need to fix something that isn't broken.  But, if you suffer from skin sensitivity during shaving it would not hurt to give it a shot.
If you normally shave after a shower, you would simply splash some on your facial hair before you apply your shaving cream.
Conclusion
Hopefully you learned some things about witch hazel as an aftershave in this article.  In addition, we provided a list of popular witch hazel astringents and toners on the market.