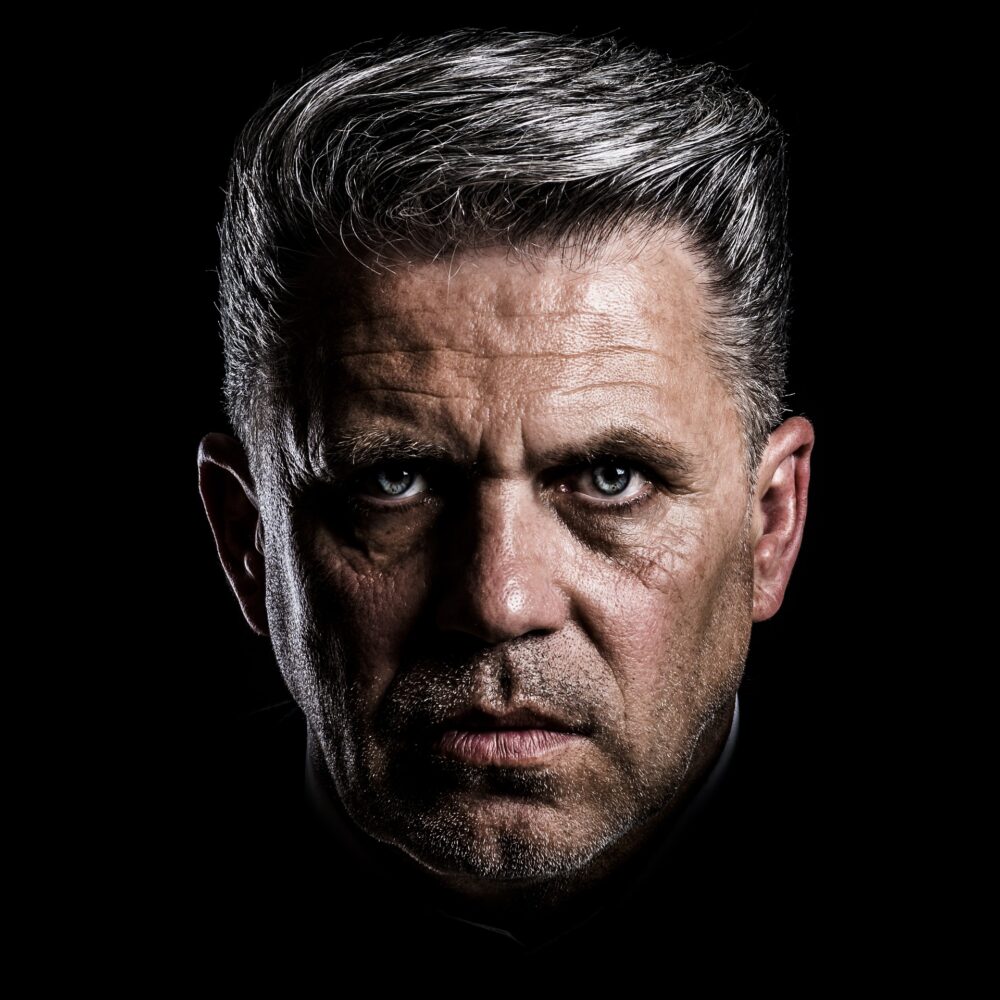 Some men just have trouble finding a great shaving soap for their skin type.  It can be a hassle due to burning, irritation, sensitivity, and razor bumps.  There are a lot of factors to consider, and it is not just using the correct soap.  Razor burn, shaving nicks, and bad blades can all attribute to the issue.
First, there is more to choosing the right product for sensitive skin.  In addition to using the best product, you must have a proper pre and post shave routine.  We will provide you with some helpful information in addition to the most awesome products you can use.  The correct shave soap will help minimize the irritation from your razor.
Think about this, when you shave, you are taking a razor blade across your face.  When you do that, you remove hair and some skin.  You are actually exfoliating your skin which is the process of removing the superficial layers of the skin.  This can lead to redness and sore skin which makes your shaving experience less enjoyable.
For those with sensitive skin, it is extremely important to choose the right products, but it is more important to take care of your face before and after you shave.  Fortunately, there are hypoallergenic and sensitive skin shaving soaps that can help with this situation.
As an Amazon affiliate, we may earn a small commission if you purchase an item from one of our links.  This is at no extra cost to you, and it helps to keep our site running.
Best Shaving Soaps For Sensitive Skin
| Name | Brand | Rating |
| --- | --- | --- |
| HYPOALLERGENIC RUSTIC SHAVING SOAP | WSP | 4.9 |
| DONKEY MILK SHAVING SOAP, BARE NAKED | WHOLLY KAW | 4.9 |
| ALOE VERA SHAVING SOAP | Haslinger | 4.5 |
| Proraso BLUE ALOE AND VITAMIN E SHAVING CREAM | Proraso | 4.5 |
| PRORASO SHAVING CREAM FOR SENSITIVE SKIN | Proraso | 4.7 |
| PRORASO SHAVING SOAP FOR SENSITIVE SKIN | PRORASO | 4.7 |
| JERMYN STREET SHAVING CREAM FOR SENSITIVE SKIN | TOBS | 4.6 |
| SCOTCH PORTER SENSITIVE SKIN SHAVING CREAM | SCOTCH PORTER | 4.5 |
Best Sensitive Skin Shaving Soaps and Creams
1. WSP Hypoallergenic Rustic Shaving Soap
The best shaving soap for sensitive skin is WSP Rustic. Look, there is nothing flashy about this soap, but for sensitive skin, it is perfect.  It is handmade in small batches in California.  It has a very simple ingredient profile which is similar to a lot of vegan artisan soaps, and it is listed as a hypoallergenic shave soap. If you are looking for a minimalist soap, then you should just stop here and get this one.
It is basically stearic acid and coconut oil, that's it.  This soap does have glycerin in it, which should help add moisture to your shave. There are no fillers, harsh chemicals, no synthetic fragrance, no essential oils. It is the simplest soap on the market. Stearic acid is usually derived from Palm trees, so even though it sounds like a chemical it comes from a tree. One of the things that you need to consider is finding a product without fragrance in it. A lot of fragrance oils and even some essential oils can cause irritation.
Of course, this is a traditional shave soap, so you will need a shaving brush to go with it.
All Natural Small Batch Artisan made shaving soap
Unscented, No Dyes, No Preservatives
Simple ingredient list:  Stearic Acid, Water, Coconut Oil, Potassium Hydroxide, Glycerin.
2. Wholly Kaw Shaving Soap, Bare Siero
Wholly Kaw (pronounced Holy Cow) has one of the best formulas on the market, and it is one of the best hypoallergenic shave soaps available. The lather is insanely thick and incredibly slick. The stuff is the bomdiggity!
They make some incredibly complex scents that smell amazing, but that's not what we are going for here. Luckily for those needed something that is simple and free of irritants, they make a Naked version of their Donkey Milk Soap. This is their version of a stripped down version of their scented product. Same great formula, only it is scent free. With sensitive skin, this is something you should consider.
The only thing to consider here is that it does contain Lanolin. Lanolin can cause some irritation in some people, but remember that lanolin is used by people to soothe and moisturize. The addition of it will benefit those who have irritated skin. But, if you are sensitive to it, or if you are not sure, there are plenty of other shaving soaps listed here.
3. Haslinger Shaving Soap
Haslinger of Austria has been creating grooming products for men for over 100 years, and when it comes to having one of the best shaving soaps for sensitive skin This is a small puck which can be used in bowl lathering, or you can wet your face and rub it directly on your stubble, then lather with a brush. This works great for skin that is sensitive.
This is a very simple soap, yet it is remarkable in its ability to produce extremely thick lather that has great glide. This is great for those with sensitive skin.
We have always loved Haslinger shaving soaps, and we will continue to use them.
4. Proraso Blue Aloe and Vitamin E Shaving Cream
This is one of the best selling shaving creams on the market.  If you would rather have a cream instead of a hard soap, then this should be the one you purchase. It is perfect for sensitive skin because it is loaded with Vitamin E and Aloe. This Italian made brand has been widely known for decades as one of the premier cream brands, and you will not be disappointed in this one.
It is available at West Coast Shaving and they have tons of reviews on how well this product performs.
5. Proraso Shaving Cream For Sensitive Skin
One of the best shaving creams for sensitive skin is Proraso shave cream. We love the Proraso Brand, and it made our list of Best Shaving Soaps, so it is no surprise that we are including one of their products here. It is very similar to the Proraso Blue we detailed earlier except that there is no added aloe and vitamin E.
This product provides a close and comfortable shave, and is far superior to aerosol shaving creams.  Any time you pack air pockets into your lather, you are not helping your razor find a close angle on your hair.  Check out the reviews on amazon.
No parabens, no silicones
No mineral oil, no SLS
No artificial colors
No ingredients of animal origin
Over 95% natural
6. Proraso Shaving Soap For Sensitive Skin
This is the same product as the shaving cream listed above, but it is a shaving soap instead. Some people prefer traditional wet shaving with a shave soap, with a bowl and brush. If that is you, then look no further. This is a bare bones shave soap. We do prefer the WSP version better, but you still cannot go wrong with this brand.
If you prefer to use a shaving brush with a more traditional soap instead of cream, then this would be the better option for you.
7. Taylor Of Old Bond Street Jermyn Street Shaving Cream for Sensitive Skin
TOBS, has been around for a very long time, so they understand how to make a good shaving product. This is an English product, and it does have a scent to it, but it is intentionally lightly scented.  It is a very pleasing, subtle scent.
It does contain Aloe Vera Leaf Juice and Allantoin, which will be very helpful for sensitive skin. What is Allantoin?  Allantoin is in a lot of cosmetic products as an anti-irritant and skin protectanct. For guys with sensitivity, this will work very well to help out your situation.
This ingredient is perfect for those who have irritation issues when shaving.
What Is The Best Pre-Shave Routine For Sensitive Skin?
When you have these issues, there are certain things that you can do to minimize the problems. One thing that you can do to help alleviate the problem is to have a proper pre-shave and post-shave routine. First, you need to clean and exfoliate the area before you shave.  This will help to prevent ingrown hairs and razor burn.
The type of face cleaner you use is also important.  Do not use regular bar soap.  It is designed to strip away dirt and your natural oils from your skin, and most commercial soaps lack natural moisturizers like glycerin. After all, we are trying to prevent your skin from becoming irritated, so don't use detergent soaps on your face.
Find a great facial cleaner for men that is mild and does not contain synthetic surfactants.  At Beardedblade, we like Jack Black Pure Clean Daily Facial Cleanser.
One thing that you can do before shaving is getting your facial hair soft. A nice hot shower will help tremendously because it will soften your whiskers which will allow the razor to cut through them easier. A proper facial wash during your shower will also help. Your facial cleanser will wash away the natural oils on your whiskers, and this will allow them to absorb a lot of water.  This makes them much easier to cut, which is exactly what you want if you have sensitive skin.
Use a good razor with new razor blades and make sure the blades are not gunked up with soap and hair. A sharp blade will cut cleanly through your hair, is less likely to cause razor burn, and is less likely to cause ingrown hairs or razor bumps.  You have sensitive skin, remember, you don't need to add problems to it.
A dull blade can tug at hairs and pull them out, and it just makes for a bad shave.
To recap:
Take a shower and use a proper facial wash to soften up your stubble before you shave
Use a good safety razor
Make sure to use new razor blades in your razor
Keep the razor clean during shaving
What Is The Best Post-Shave Routine For Sensitive Skin?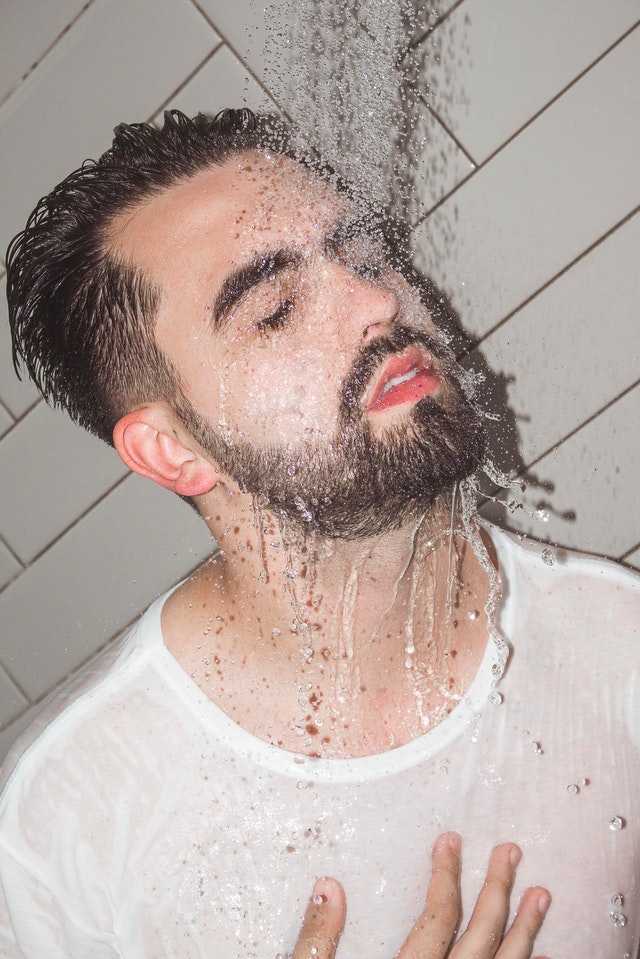 Look, you have sensitive skin.  You will need to do more than most people in order to keep your face happy.  A proper post shave routine will do wonders for you over time.
You have now washed your face, and even with a mild cleanser like Jack Black, you still have stripped beneficial oils from your skin.  You need to find a way to replenish that moisture. In addition to stripping away your natural oils, an extremely sharp piece of metal has been dragged across your sensitive skin on your face which has removed superficial layers.
Your skin is screaming for moisture to be returned, so give it what it wants. We like Proraso Sensitive Skin with Oatmeal Extract and Green Tea to help soothe any irritation.
Also, take a look at our article on witch hazel.  It is a great all natural post shave product that is excellent for sensitive skin. Witch hazel works very well as a post shave aftershave.
Other Tips For Dealing With Sensitive Skin From Shaving
If you are using aerosol shaving creams, you may have better luck using a product like a brushless cream, or better yet, a shaving cream or shaving soap that requires a brush. 
Many people with sensitive skin have reported much lower irritation by switching to using a shaving brush in a shaving bowl over the canned foam products.
Some things to look for in shaving creams and soaps if you have sensitive skin:
Fragrance Free-most products on the market contain fragrance and it is usually synthetic.  Synthetic fragrance can contain 100's of chemicals in them.  It is possible that a fragrance oil could be causing you issues.
Contains Natural Oils and Butters- These would be ingredients like Shea Butter, Coconut Oil, Essential Oils, you know, things you have heard of before.
Contains soothing ingredients-These would be Aloe, Chamomile, Green Tea
No Dyes-These may cause irritation
Summary
We listed some great products, but, we really feel that there are other things that you can do to help. The steps we mentioned before you shave and after you shave are really going to benefit you in the long run. You need to look at the overall process of shaving and grooming for your face to determine what can be done to improve your irritating shaves. If you have not been using a proper pre and post shave routine, it may take a while for you to see the benefits, so do not give up after a shave or two.
Some things to consider:
If you are using shaving foam with cheap disposable razors, then you may want to get a better razor like a double edge razor along with some of the products we mentioned above.
If you are using great products, but you are using a 3-blade cartridge razor, try using a single blade DE razor with some Personna Reds or Derby blades.
For sensitive skin sufferers, you need to look at each and every thing that can impact your face.