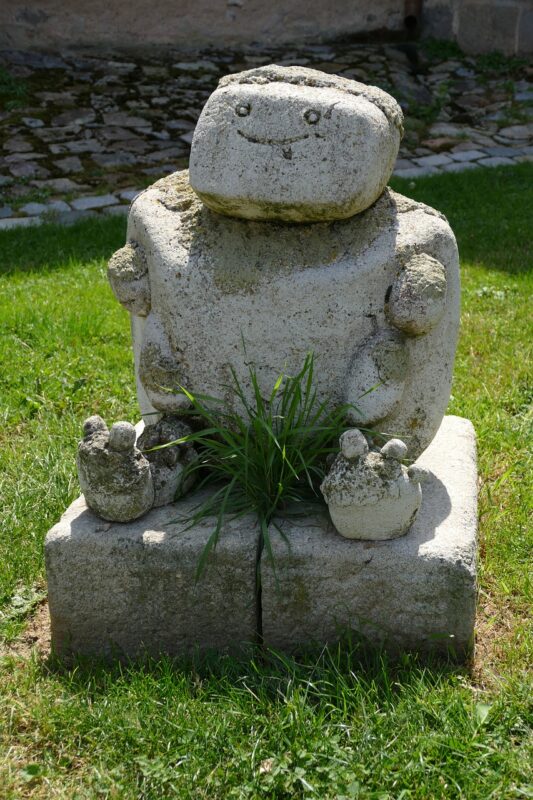 When it comes to grooming your junk, some men prefer a clean shaven look that a razor gives, and some men prefer to use a pubic hair trimmer.
Shaving with a razor can cause concerns, but there is an alternative.
This article will go over ways to remove pubic hair with a trimmer, and we will also look at the best pubic hair trimmer for men.
When you take a razor blade near your manhood, it can certainly make you nervous.  Especially the first time you do it.
In addition, some men may prefer to have a tidy and trimmed package, but they do not want to look like a 10 year old.  Also, shaving with a razor in the groin area may cause razor burn and razor bumps.  Trust me, you don't want your partner seeing red and inflamed bumps near your magic stick.
Another option for male pubic hair removal, is using a Trimmer.  The problem is, there are not a lot of dedicated trimmers for doing this.
It is crucial to have a good trimmer, to know where to use it, and to know where not to use it.
As an Amazon affiliate, we may earn a small commission if you purchase an item from one of our links.  This is at no extra cost to you, and it helps to keep our site running.
Top 4 Best Pubic Hair Trimmers
1.  Philips Norelco Bodygroom Series 7100

The Norelco Bodygroom is designed exclusively for men who want to shave their groin area.  In addition to trimming male pubic hair, it is designed to trim pretty much anywhere below the neck like the chest, legs, underarms, etc.
Besides trimming, it can also shave your groin area.  So it's like a 2 for 1'er.
What allows it to be so versatile is the 3D pivoting head that allows it to follow the contours around the body.
The great thing about this trimmer is that it can be used dry or in the shower.  Some men prefer to do their shaving and grooming in the shower, so this would be a perfect fit.
One of the keys to getting a great trim is using sharp blades.  Fortunately, this has self-sharpening blades, so you should be able to get smooth, consistent shaves for a long time.
In addition to the trimmer, it also comes with a store and charge stand and a cleaning brush.
After fulling charging the unit, you should get close to one hour of use from it.  It charges fast too, which provides a bonus compared to other models on this list.
The product weighs 8 ounces.
Features:
5 length settings up to 11/25 inch
Water resistant
3D pivoting head
Rounded blades prevent scratching
Cordless, rechargable
Self-sharpening blades
Overall, this is an exceptional product for removing pubic hair.  Whether you want to trim it down or shave it close, this Norelco can do both.  It maneuvers easily because of the 3D pivoting head, and the design of the head helps to prevent scratching across the skin.  It can be used in the shower, which is a huge plus to us.  It does provide about an hour of usage time on only a 1 hour charge, so even if you find it low, you should be able to get enough charge while you take a shower.
---
2.  Philips Norelco OneBlade Face + Body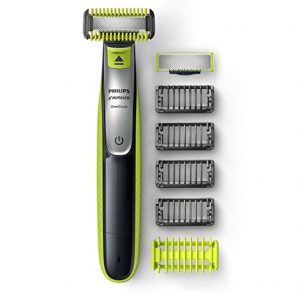 This OneBlade Face and Body is a grooming product that is designed for facial styling and body grooming.  We are more worried about the latter here, but we do want to discuss all features and benefits of a product in case you decide to purchase one.
It is designed to trim, edge, and shave any length of hair.
It has a dual protection system, a glide coating and rounded tips.  When looking at a product for your sensitive groin area, this is a huge plus.
The OneBlade is like a electric trimmer and razor combined, but it does not shave as close as a traditional razor.  This may be a good thing if you are not going for the Dr. Evil look on your downstairs.
It does require replacement blades after a while, but the good news is that it takes 3-4 months of use before you need a new blade, according to Philips.  This is based on 2 full faces shaves per week, so if you are just using this to trim your pubic hairs occasionally, it should last a lot longer.
It does take a 4 hour charge to get 60 minutes of usage, so this is not near as good as the Norelco BodyGroom.  Although, for occasional male genital hair removal, that should not be a big issue.
The OneBlade Face & Body has a sleek design to it, and it differs from the regular OneBlade that you can purchase.
This model comes with 2 blades instead of one.  One blade is designed for your face, and the other is designed for your body.
Features:
Waterproof handle
 stubble combs (1, 2, 3, 5 mm)
body comb (3 mm)
click on skin guard for extra protecton
Pack includes: 1 handle, 1 blade for face, 1 blade for body, 1 bonus replacement blade, 4 stubble combs for face, 1 skin guard for body, 1 body comb, 1 power charger, 1 protective cap.
Weight is 8 ounces.
Overall, this is a solid unit for removing pubic hair.  If you are looking for a product that can trim, edge, and shave your face, in addition to trimming and shaving your groin area, this is the best option for you.  A concern that a lot of men have is they do not want to use the same thing for their junk and their face.  No worries here as it comes with 2 separate blades just for that.
---
3.  The Lawn Mower by Manscaped
Here is the first thing you need to know.  When it comes to manscaping, pubic hair, and male genital hair removal, Manscaped is THE company.  Their entire line of products are designed to make your manhood a better place.
The Lawn Mower was specifically designed to aid in pubic hair removal for men.
This is a portable electric trimmer that is designed for refining sensitive and hard to navigate areas.  It's sleek design fits perfectly in the palm of your hand so that you can maintain control and accuracy when trimming your privates.  It works on standard AA batteries which provides about 4 hours of operation.
Features:
4,000 RPM Motor
Adjustable cut length
Cordless
Nick prevention with adjustable safety guards
Stainless steel, dual blades
Non-slip palm grip
As you can see, this trimmer was designed with one thing in mind, to be the best way to remove pubic hair.
And as a plus, Manscaped sells multiple products that are designed for your twig and berries.  Beardedblade highly recommends using one of their disposable shaving mats when you trim your pubic hair.  You don't want pubes going all over your floor do you?
---
4.  Gillette Fusion ProGlide Men's Razor Styler 3-In-1 Body Groomer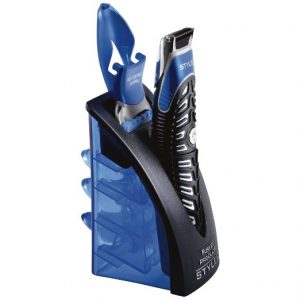 If your looking to get the job done, and you are on a limited budget, this is the pubic hair trimmer for you.  The Fusion ProGlide is an all purpose styler, trimmer, edger, and shaver.
The Trimmer and Edger
This is the main piece that you see.  It is small and fits in the palm of your hand well, and it has a nice hefty feel to it.  When it comes to genital hair
removal, the ProGlide comes with 3 combs so that you can trim at different lengths.  This is important if you want to keep your main forest at a certain
length.  You can use the trimmer without the combs if you want to trim as close as possible.  This would be the edging.
It comes with no bells and whistles as it has one button to turn it on and off.
The Shaver
It comes with a ProGlide Power Cartridge attachment that easily clips on top of the trimmer.  It uses 4 thin blades manufactured with their most advanced technology.  This allows to you to shave with or against the grain smoothly, and it allows for a gentle feel while shaving.  That is an important feature if you are shaving pubic hair in a sensitive area.
The Gilette Fusion ProGlide is powered by 1 AA battery.
It comes with an organizer that holds the body groomer and the 3 combs fit in the back.
Contains: 1 Trimmer, 1 ProGlide Power Cartridge, 3 combs, 1 battery, and an organizer.
Features
Inexpensive
Organizer
Trimer, Edger, and Shaver
Overall, the Gilette Fusion ProGlide Body Groomer can get the job done when it comes to hair removal for men's privates.  It has 3 combs and the edger so you should be able to get the hair length you are looking for.  It does not quite have the features and benefits of the Philips Series 7100, but that is also reflected in the price.  Although, it is inexpensive, do keep in mind that you will need to buy refill razors if you plan on using the ProGlide Power Cartridge.
---
Benefits To Trimming Your Junk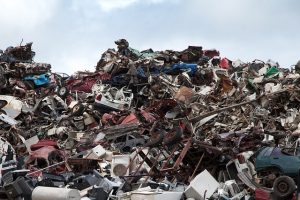 First, let's look at why you would want to trim your junk.
You may feel "free" when your area is tidy and trim.
Your lady may prefer it over having a yeti in a headlock.  A good place to start is to simply ask if you have not.
It makes your package look bigger.  (That's reason enough isn't it?)  Notice, I said it can make it look bigger, I did not say it will become bigger.
Odor causing bacteria can fester on your pubic hair and groin area.  More bacteria equals more stink.
Some people just prefer hair reduction in the summertime, for that cooler feeling.
After reviewing the list of the best pubic hair trimmers, we provide some tips on the best ways to use the trimmers for removing male pubic hair.
How To Choose The Best Trimmer
Start with Price:  There is no need to read about a $50 trimmer if you are not going to spend that much no matter how much better it is.
What else are you going to do with it:  We know you are looking for a pubic hair trimmer, but are you going to use it for anything else?
The Philips is the overall better choice if you are going to be shaving large surfaces like your chest.  The OneBlade and Gilette fall behind in this area.
If you plan to shape and style your beard, then the OneBlade is the best choice for you.
If you just want a simple trimmer to cut your pubes, then the Lawnmower is great.
Functionality:  What types of products do you normally like to use and how do they function?
If you like using multi blade razors like Gilettes, then the Fusion is the best choice.
If you like larger size trimmers, then the LawnMower and 7100 are for you.
If you generally like to style, trim, and shape with razors and trimmers, then the OneBlade is the best fit.
Size:  Something that is often overlooked is the size of the equipment.  Before you buy, imagine how each would feel in your hand.  The BodyGroom 7100 is the largest trimmer on our list, and if you are wanting something bigger, then this gets a boost for you.  If you want something close to a razor style, then the OneBlade is for you.  The LawnMower by Manscaped is a nice rounded trimmer that fits perfectly in the palm of your hand.  It has a completely different shape than the others.  The Gilette is thin and long, especially if you add the razor attachment to it.
Do you think you would rather edge, trim and shape your pubes by maneuvering a trimmer around your privates?  Go for the OneBlade, it might be a little difficult moving the big 7100 around down there.  But, if you just plan on trimming through your man bush, the 7100 is a great trimmer.
In addition to the size of the entire product, take a look at the size of the cutting piece.  Each has a different size and shape.
Bonus Features:
If you are looking to go all in on grooming your junk, then we recommend checking out Manscaped.  Not only do they have the trimmers and the shaving mats that we discussed, but they also have ball deodorant, ball wash, ball toner, and more.
Tips For Trimming Your Pubic Hair
Step 1
Wash your groin area and clean your pubic hair.  This will help remove bacteria.  This is very important if you plan on shaving anywhere near your groin area, but it is still important even if you are just trimming.  If you accidentally cut yourself while trimming, this will reduce the chance of an infection.
Step 2
You can trim in the shower (as long as your trimmer is waterproof) or you can trim dry.
If you are going to trim your pubes dry, it is a good idea to get an old newspaper to spread out on the ground.  That way, you don't have to clean up hair all over your floor when you or done.  You could also get the disposable shaving mats from Manscaped.  They serve the same purpose as a newspaper, but they have humorous articles on them.  You could also trim in the shower without the water running.  These are just a few ideas to keep it from getting messy.
Step 3
Trimming the pubic hair above your shaft and below your below button is the easiest to take care of.  It is easy to access, and as long as you have the correct size comb on, you should be good to go.
We do not recommend trimming your balls or scrotum with a trimmer.  The temptation will be there to just shorten the hair a bit because it will look easy.  Many men have success using trimmers on their balls, but there are countless stories of men accidentally nipping their sack with a trimmer.  It hurts, and it hurts bad.  In addition, you will have a slight nick or cut on your scrotum.  If you have ever had a cut on your sack, you know that any sweating or even walking can be torture.
Generally, it is recommended to shave your balls, and to not use a trimmer.
Conclusion
Hopefully, we have offered some insight into trimming pubic hair.  We have listed some of the best trimmers available, and we have provided features and benefits of each one.  If you have any questions or comments, please let us know below.  We would love to hear from you.
Check out some of other topics that might be of interest like back shaving.