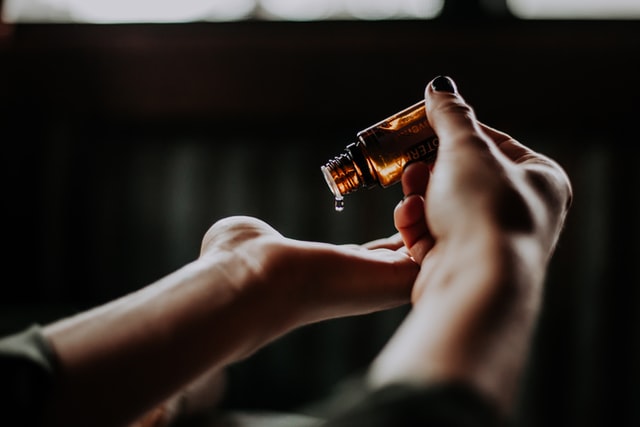 Argan Oil is a great carrier oil for beards. It is full of antioxidants, vitamins, and fatty acids. These all help to nourish and strengthen your facial hair.
Male grooming is on the rise, and men are starting to take care of their beards by using products designed specifically for facial hair.
Outside of the benefits of using Argan as a beard oil, many men utilize it to help promote beard growth. Are there any benefits to using beard oil that contains argan oil? Or, what about using only argan oil for beard care. We will take a look at this carrier oil, and we will learn of any benefits that it may or may not have.
This carrier oil has similar benefits to castor oil for beard growth. It is not quite as thick though and tends to absorb more easily.
By clicking an affiliate link to Amazon, we may receive a small commission on qualifying purchases. This is no extra cost to you, and it helps to keep the site running.
What Is Argan Oil?
Argan Oil comes from Argan trees that grow in Morocco. To make the oil, a piece of fruit the size of a plum is harvested from the tree. Then, a kernal is removed from the fruit, and it is ground down to make oil.
One of the best benefits of Argan oil is that it contains a lot of Vitamin E which is great for skin and hair. It also contains a high amount of fatty acids which can also be beneficial for hair and skin.
When you put argan oil in your hand, it has a smooth and silky feel. It absorbs quickly into your skin and hair. This makes it perfect for beard grooming products.
Argan Oil For Beard Growth
The beard benefits of using Argan oil are numerous. Here are several:
Promotes beard growth: Using argan oil improves your overall beard care routine which can help accelerate beard growth.
Stimulates hair follicles: If you have patchy parts on your beard, then you will want to maximize beard growth. Argan oil may improve hair follicles and it may prevent ingrown hairs.
Moisturizes: If you have an itchy beard, then argan oil will moisturize your beard hair and the skin underneath your beard. This will keep you from itching and accidentally pulling out hairs.
Makes beard look healthy: Applying argan oil to your beard will make it shiny and look healthier. A well-groomed shiny beard will provide you with confidence.
Reduces brittle hair: Brittle beard hair is more prone to fall out and get split ends. If you are trying to maximize growth for a full beard, you want to keep every piece of hair on your face.
Provides Vitamin E: Vitamin E is chock full of benefits for hair and this oil is loaded with it.
How To Use Argan Oil For Beard Care
There are many ways that you can incorporate argan into your beard care routine.
Shampoo: You can find beard shampoo and conditioner that contains argan and jojoba. Viking Revolution beard shampoo can be purchased from Amazon. It has a nice sandalwood scent. You can use it wash and condition your beard hair.
Beard Oil: A great beard oil that contain a high amount of argan oil is Badass Beard Care. They offer a lot of different scents and you can purchase this argan beard oil from Amazon. This allows you to condition your beard all day long and get the benefits.
To use the argan beard oil, simply apply a dime sized amount to your palm. Rub your palms together and rub through your beard once a day. Also make sure that you coat the skin under your beard. You can do this at night before bed or in the morning.
Best Argan Oil For Your Beard
The best pure argan oil for your beard has many attributes. It needs to be organic, cold pressed, and 100% pure.
Here are the qualities of a great Argan brand:
Organic: This means that it has been certified. This is important due to all of the diluted oils on the market that are not pure.
Cold Pressed: This extraction method retains the qualities of the oil.
Pure: Again, we do not want something that is watered down. We want to provide the best benefit to our beards.
Cliganic Organic Argan Oil is 100% pure and is organic. It is also cold pressed. There are lots of brands on the market. You do not always need certified organic, but when it comes to imposter oils, it is important here. After all, we are talking about increasing beard growth.
Jojoba And Argan Oil Combined For Beards
You can mix Jojoba oil and argan together if you want added benefits. Jojoba is a carrier oil that is similar to the natural oil on your skin.
This provides additional benefits that you cannot get with just argan. Jojoba oil provides multiple added benefits that includes:
It's an antioxidant: This is great for your beard
It may help speed up wound healing: This is great for the areas around your beard that you trim with a razor. Any kind of cut with a razor can impede hair growth at the follicle.
Using jojoba and argan oil together is a great diy beard oil for growth.