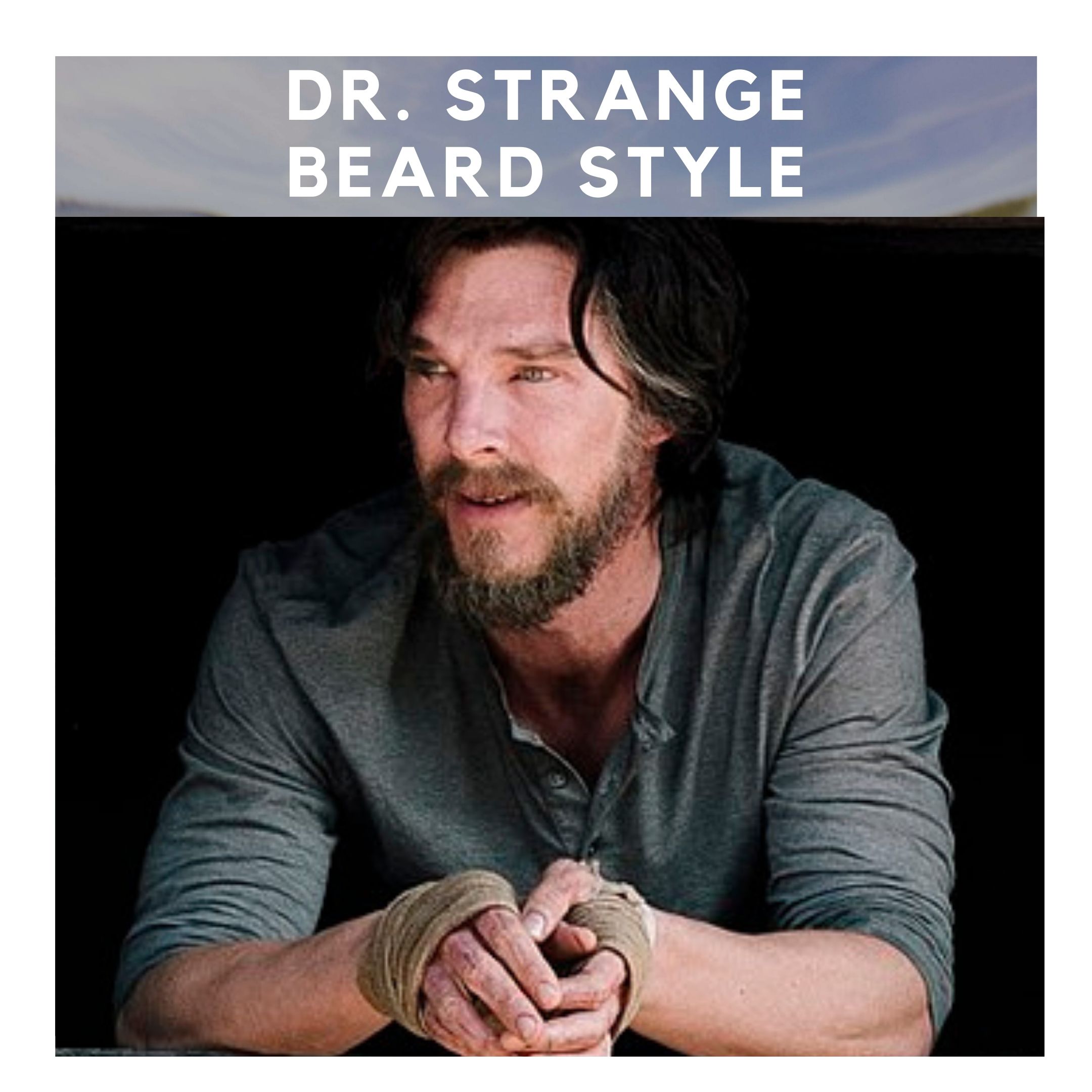 When it comes to Hollywood beards, nothing has become more popular than the facial hair style of the Avengers. One of those is Dr. Strange, played by Benedict Cumberbatch. The Dr. Strange film was released by Marvel in 2016, and facial hair was used to portray the stages of his transformation.
After a car wreck that ended his career as a surgeon, he became depressed. He was an arrogant neurosurgeon, and once he lost the use of his hands, his life changed. On his journey, he stopped shaving, and his beard got long and thick. This scraggly look gave him the outward appearance of being unkempt and depressed. He went from having everything including a big ego, to losing everything. This was the loss of his hands as a top surgeon. He went on a path to find a way to heal his injured hands, because they were everything to him.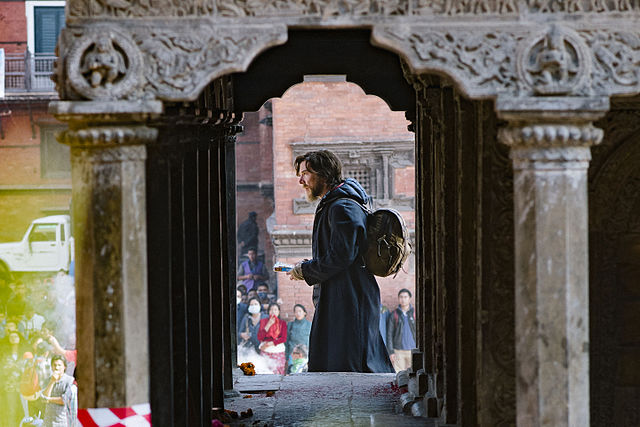 At first, he had a shaggy beard, but as his character developed, his facial hair morphed into the Dr. Strange beard style. While he was training, and learning the ways, he cleaned his look up which including shaving his beard off. He did leave a goatee style on his face.
This beard style is commonly referred to as a goatee or a circle beard. Some people mistake it for the van dyke beard, but because the chin hair and the mustache connect together, it cannot be a van dyke. Avenger's fans will refer to this as the Dr. Strange beard style, but it is basically a simple goatee. It just looks much cooler on a Marvel character in a movie.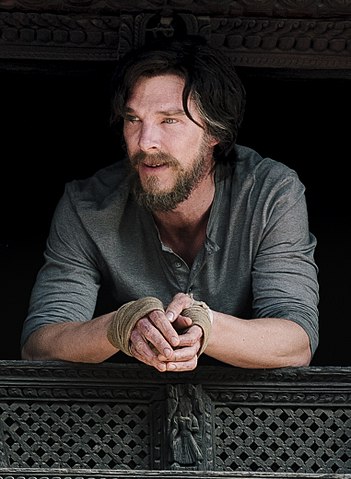 How To Get A Beard Like Dr. Strange
https://www.instagram.com/marvelsholic/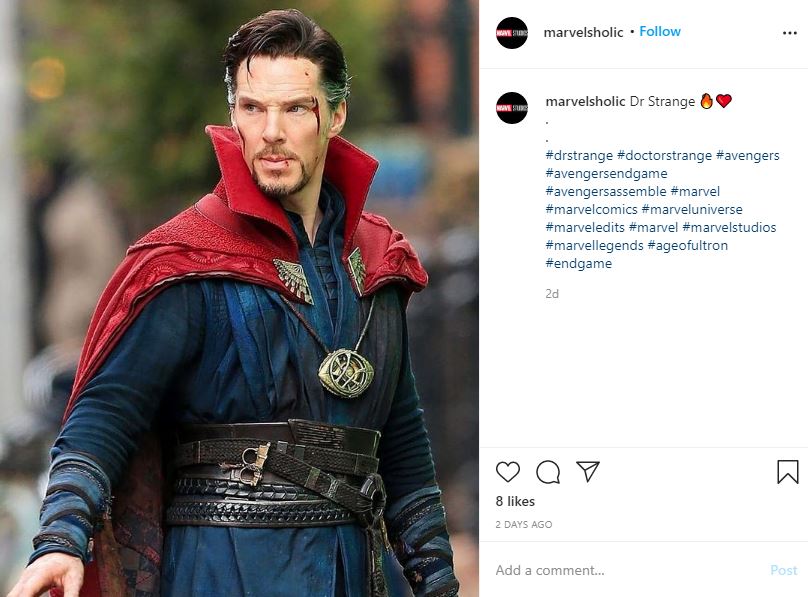 This is not a difficult beard style to achieve because most guys can grow a mustache and chin hair. When you need to grow thicker facial hair on your cheeks, then it can become difficult for some men because they may have patchy beards. With this beard like Dr. Strange, all you need to do is grow a mustache and goatee. You don't even have to grow it thick. You will be able to achieve this style with just heavy stubble.
You will need a decent beard and mustache trimmer if you do not have one. We can recommend this Philips from Amazon. It will do the job, and it does not cost a lot.
If you want to get tight lines with no stubble, then you can use a barber's straight edge. This one works great. This is light a straight razor except that you can exchange the blades out, and you do not need to do maintenance on it. It is beginner friendly unlike a real straight razor.
Step 1: Grow Your Mustache And Chin Hair
Assuming you are starting from a clean shaven look or some stubble, you will need to start growing out your goatee. This involves growing your mustache out, and you should not trim it in the beginning. You will also need to grow the facial hair on your chin as well as the connecting lines down your mouth. You will need to grow your sideburns down a little bit. There is no need to edge them when your facial hair is starting grow. You can work on that later.
Step 2: Keep Your Face Clean Shaven
If you have never grown your beard out, it is a good idea to keep the rest of your face clean of stubble. This allows you to envision exactly how your hair grows around your mouth and chin. Also, if you have a patchy beard, this will appear on your cheeks, and it can be disappointing. It can take some time for that to grow out, and we are not worried about that area for the Dr. Strange look, so it's good to keep it off. Make sure to leave some sideburns as shown in the pictures. This should be right above the bottom of your ear lobes.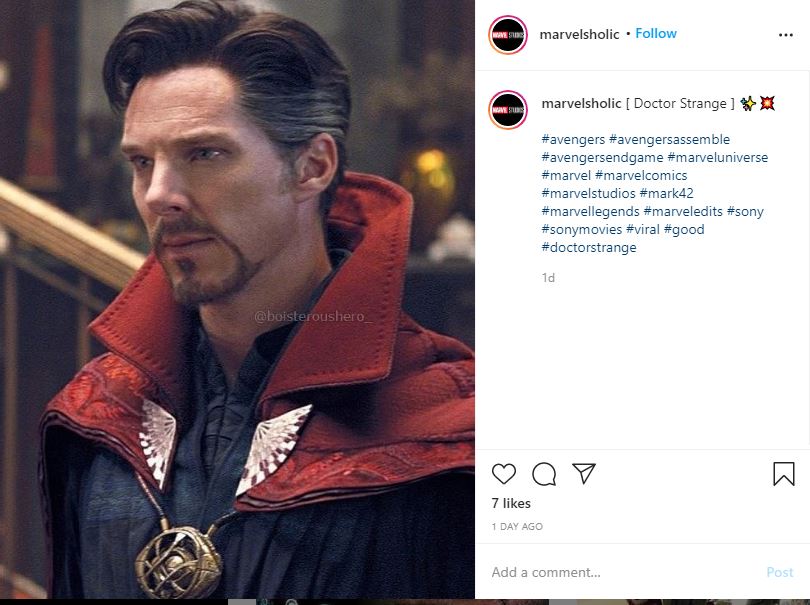 Step 3: Shape Your Beard Like Dr. Strange
The final step is to trim your goatee like you see in the picture. You can do this once you get the length you desire. It really does not need to be a specific look as long as you can get the desired shape, you will be fine.
You will need to cut a slight dip in the top of your mustache. This is directly under the tip of the nose. This isnt super critical, but it will get you the best shape like Benedict.
The beard lines that run down your mustache need to be thin, and they will need to flare out when it gets close to your chin stubble.
The picture will give you an idea on how to shape your circle beard, and the final steps will be to clean up your soul patch, and your chin stubble.
Summary
The beard that Dr. Strange has in the Marvel movies is not difficult to replicate. It is a standard goatee or circle beard, and it will not take you long to grow this beard out to shape it. The key to making it look perfect will be to use a barber's straight edge to clean up your lines to make it tight. Straggly hairs can take away from the desired look as well as stubble on your cheeks.
This will give you an idea on how to shape a beard like Benedict Cumberbatch, but most people will just assume you have a goatee unless you part your hair like him. Of course, if you get a full costume to pair with this beard style, then everyone will know exactly who you are impersonating.