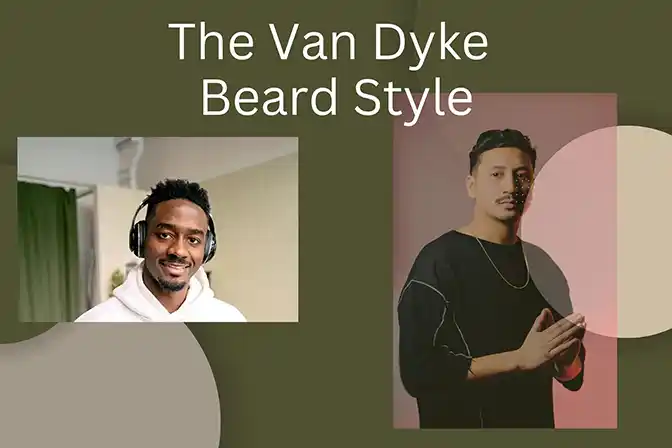 One beard style that has made a come back recently is the Van Dyke beard. While this screams of an old style, the modern day hipster has made this beard style more prevalent and popular. This beard style has been around for a very long time, and we have seen its popularity explode. This facial hair style was prevalent in the 1990's, and it still is even to this day.
Our guide will demonstrate how to style your facial hair for the Van Dyke look. We will look at different variations of this beard style so that you can find which one works best for your face.
This post may have affiliate links, meaning we earn a small commission on purchases through the links (at no extra cost to you). This helps to keep the site running.
What Is A Van Dyke Beard?
A Van Dyke is a beard that consists of a mustache and a goatee. All of the facial hair on the cheeks and neck need to be clean shaven. The mustache and goatee cannot connect to each other. It can consist of any style as long as there is only facial hair on these two areas.
The Van Dyke Beard style got its name from a 17th-century Flemish painter named Anthony van Dyck. Other names for this famous facial hair style are Vandyke or Van Dyck.
This Van Dyke style of beard was very popular in the 17th century, and many notable figures in history have sported this including:
King Charles I of England
Vladimir Lenin
Colonel Sanders
Buffalo Bill
These gentlemen each had a unique style to how they wore this popular van dyke beard.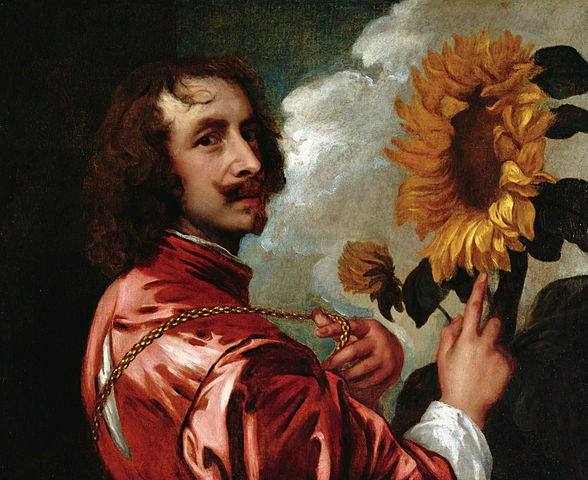 How To Grow A Van Dyke Beard
The first that you need to do for obtaining a Van Dyke beard is to stop shaving your mustache and chin as this is basically the only stubble that you need to grow out. It will take you around 4 to 8 weeks to grow a Van Dyke. You can still let your full beard grow out, and when you are ready, then you can shave off the facial hair on your cheeks. This is a popular style for men who have a patchy beard. When guys cannot grow thick full beards, it is usually around the jaw lines and cheeks. Keanu Reeves beard is a classic example of a guy with this problem, except he styles his beard the correct way to work with what he has.
Here are the steps to grow a Van Dyke beard:
1. Determine Which Style You Want To Grow
The first step in growing out a Van Dyke beard is knowing which style you want to have. You don't need to have the exact one, but it is definitely a great idea to have some idea of which way you will trim your facial hair down. The main focus of this beard style is the goatee and mustache have to be there, and they cannot connect.
You need to determine which face shape you have as well as what beard style matches your hairline. Understanding how your face, hairline, and facial hair work together is an important step in determining which look suits you best.
There are so many variations and styles that you can make with the facial hair on your chin. You can have a small soul patch, or you can have a thick, bushy and full beard on your chin. You can trail your mustache down, you can have a pencil moustache, or you can grow a thick full mustache.
The best thing that you can do, is to follow your genetics. Once your stubble grows in thick, you should be able to tell how to shape and style. You may can grow a killer mustache, but you chin follicles may leave a bit to be desired. Find you an example, and go for that.
2. Grow Out Your Mustache
You need a mustache for a proper Van Dyke. The great thing about this style is the amount of mustache variations that you can grow. It does not matter which one.
3. Grow A Goatee
You will need to grow a Goatee on your chin. This is simply any facial hair on your chin. You can grow any style that you like. At this point, your only goal is to grow all the facial hair on your chin that you can. Once it is grown out, then you can start trimming it down. Sometimes, men will also grow a patch of hair below their bottom lip called a Soul Patch. You can have one or not. It is completely up to you.
How To Trim A Van Dyke Beard
Since you have already determined which style that you like, now is the time to trim or shape it. You can use beard scissors or an electric trimmer.
1. Shape Your Mustache
Find a picture of the style of mustache that you want to have, and with the correct guard attachment, you should be able to clean this area up first and thin it out. Next, use the small mustache trimmer, and carve out the shape that you would like to have. Scissors are a great choice for trimming around your top lip.
The main thing you need to ensure is that your mustache does not connect to your goatee.
2. Trim And Shape Your Chin Hair
After you trim your mustache, then you can do your chin. How you shape it will be determined on which style you chose.
Take a look at a picture of a van dyke beard chin style that you identified earlier. You will need to use the smaller attachments and grooming tools to get into your chin. Make sure to get the lines tight if your look calls for that. Remember, the guards will help you trim your beard down to a certain length. A 1mm guard is the shortest one for a close shave. You can use the beard trimmer with no guard which will leave you with a stubble beard.
Van Dyke Beard Styles
Classic Van Dyke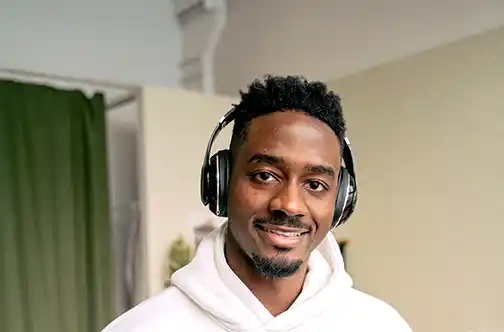 Van Dyke With Soul Patch
Johnnie Depp wears this style well with a soul patch beard. This will give you more of a eclectic or hipster look.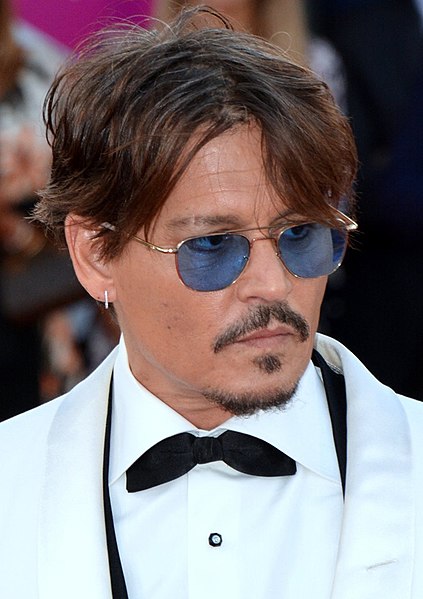 The Iron Man
The iconic beard style from Robert Downey Jr. who played Tony Stark in Ironman and other Marvel blockbuster hits is one example of a take on the van dyke.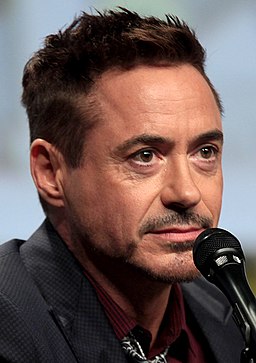 Short Stubble Van Dyke
You don't need to grow a long beard to pull off this look. Short stubble works great.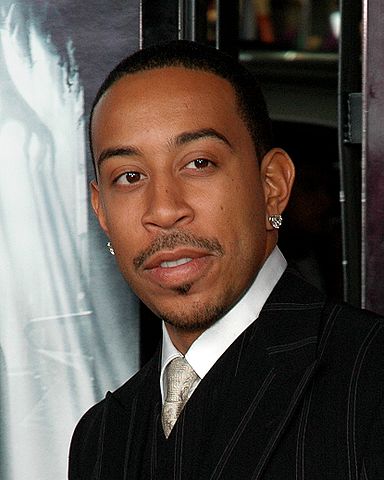 Long Hair With A Van Dyke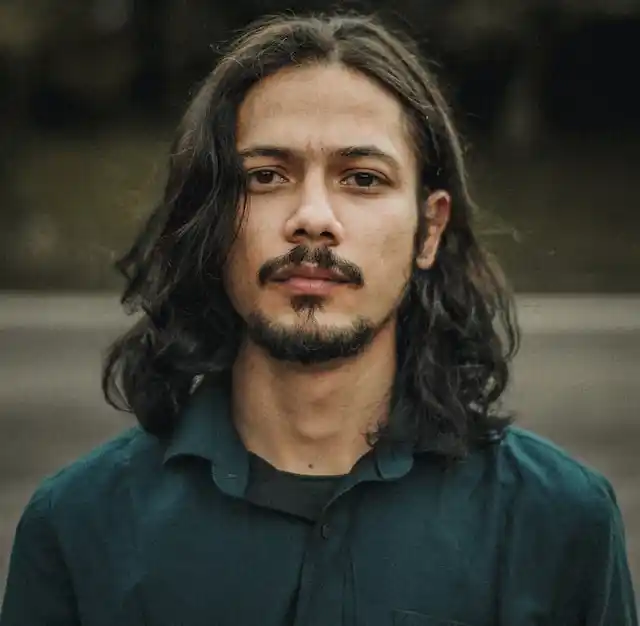 Van Dyke With English Mustache
The English mustache is a type of handlebar mustache. It pairs well with a goatee as seen here.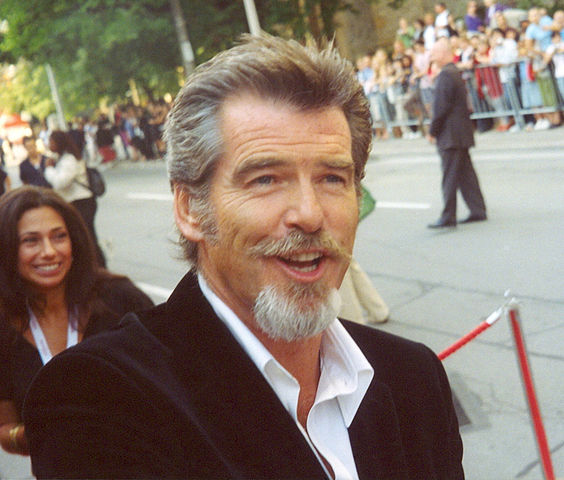 Van Dyke With A Chinstrap Beard
The style requires no facial hair on the cheeks. You can keep some on your jawline like a chin strap. This provides a little more shape to your face.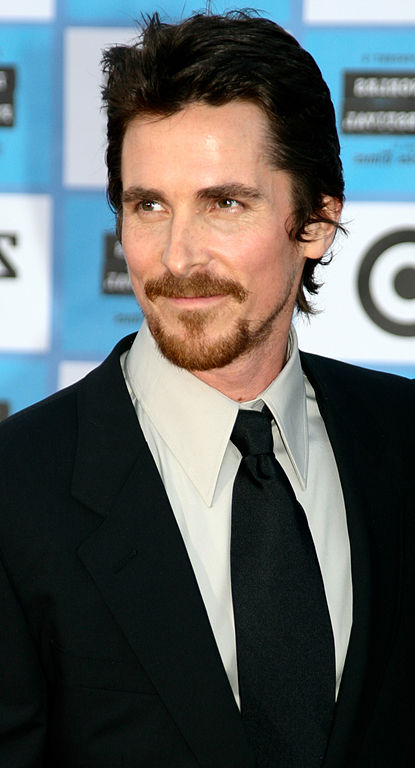 Van Dyke With Handlebar Mustache
Here is a classic handlebar mustache along with a goatee.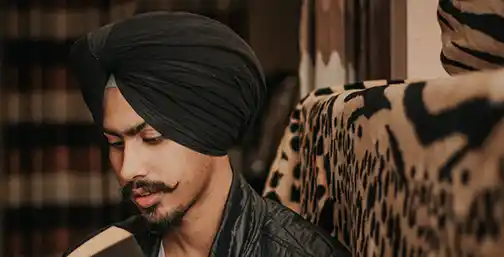 Mustache With Pointy Beard
You can even go with a long point beard from your chin. There is really no limit to all the variations that you can choose.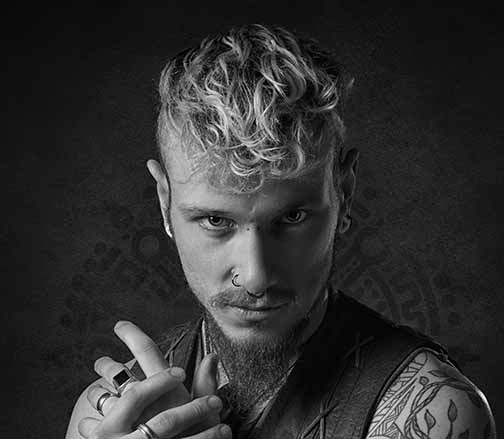 Is The Van Dyke Beard Popular?
The Van Dyke beard has become more popular due to several celebrities who have this facial hair style. They not only keep this beard style for the characters they play in the movies, but they sometimes style their facial hair this way off the screen. When celebrities style their hair, beard, or clothes a certain way, then people tend to copy them. We have seen this with actors like Johnny Depp and Robert Downey Jr.
The traditional Van Dyke style uses clean-shaven cheeks, but you can vary that a bit based on your on style and follicle growth.
Should You Grow A Van Dyke Beard?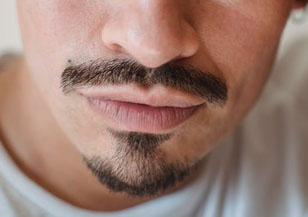 If you see this style on other people, and you like it, then yes, you should grow this beard style. The reasons are fairly simple. The Van Dyke beard can be shaped in almost any way to match your face and style. Here are some ways that give you confidence that it will fit your style:
It can be classy like Pierce Brosnan
You can be edgy like Robert Downey Jr.
Your style can be modern and easy to maintain like Ludacris
You can look rugged like Norman Reedus
This beard style will allow you to have almost any style that you want. This is a very versatile look that any man can achieve, as long as they can grow a mustache and chin hair.
How Is A Van Dyke Beard Different Than A Goatee?
The main difference between a Van Dyke beard and a goatee is if the mustache connects to the chin hairs. In a goatee the facial hair on the chin will connect to the mustache if you have one. For a Van Dyke, the mustache must be separate from the hair on the chin.
The key distinction is the separation of the two which prevents you from having a circle beard. If you can draw a circle on your facial hair where it connects, then you have a goatee.
Of course, there are certain variations in each style. Technically, the van dyke style means that you must have a clean shaven face at your cheeks. But, you can certainly grow some thick stubble on your cheeks, and people will still be able to tell what style you have.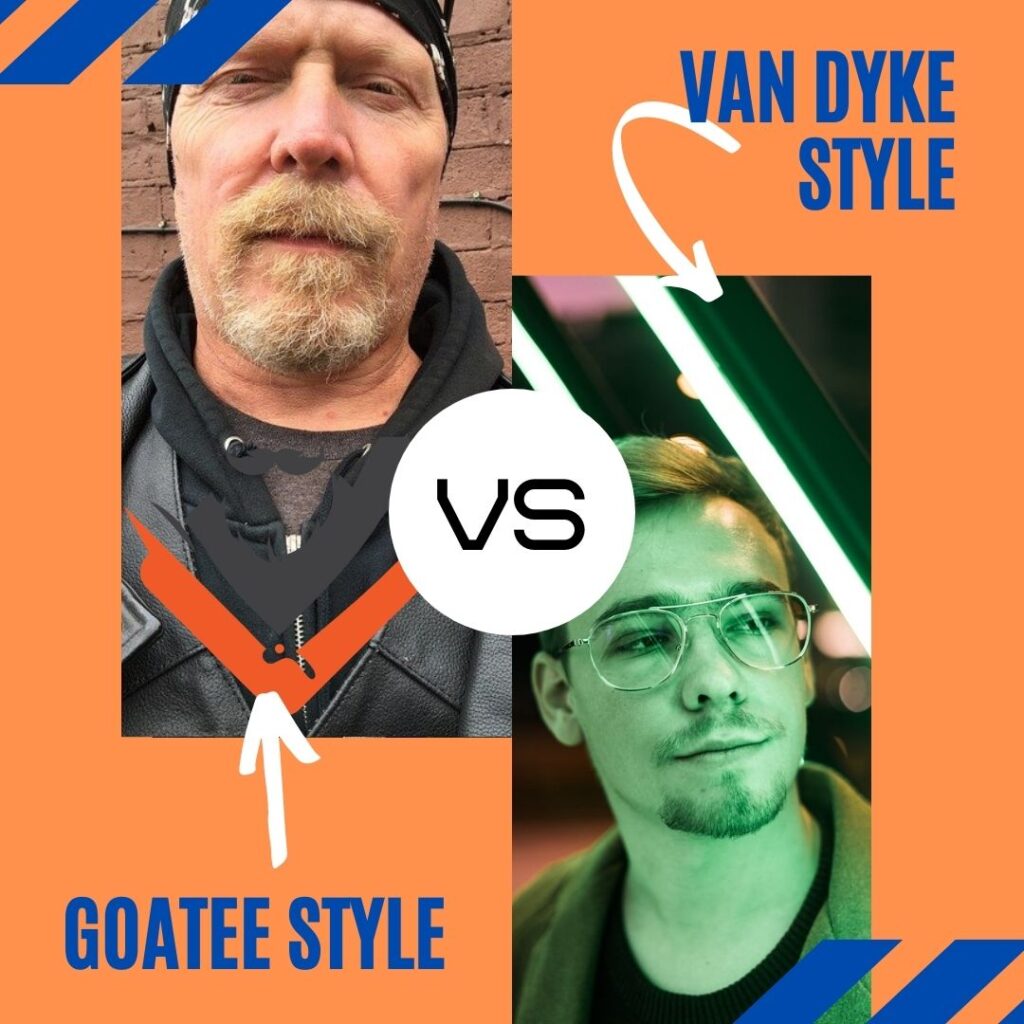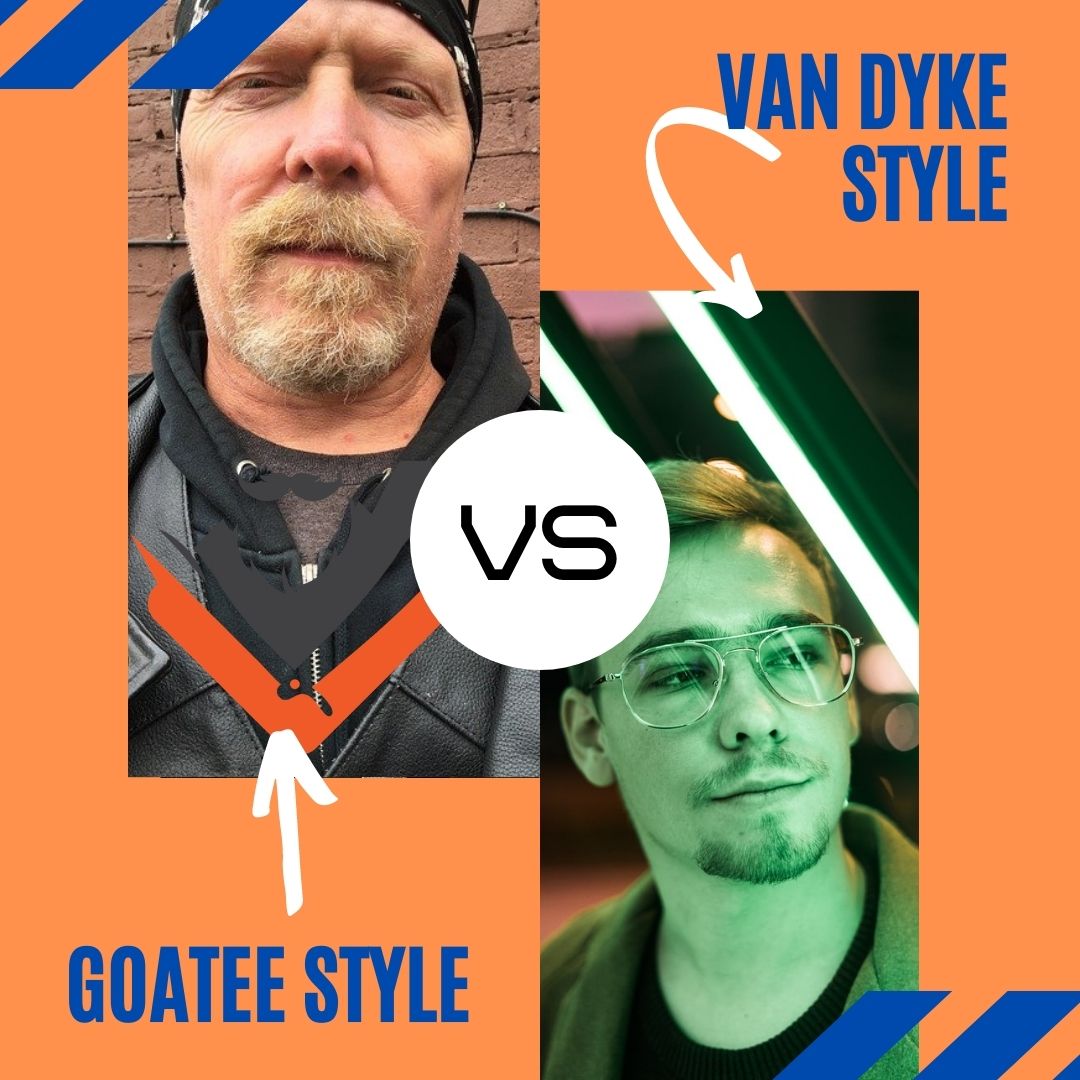 Featured Image via Paul Bird, CC BY 2.0 https://creativecommons.org/licenses/by/2.0, via Wikimedia Commons