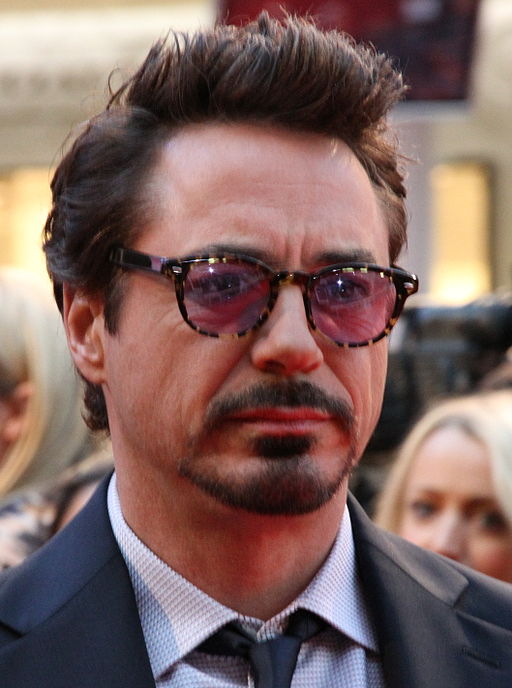 Tony Stark became a household name in 2008 when the first Iron Man movie hit the theaters. It was then that the Tony Stark Beard Style was born. Now, we understand that Stark was well known in the world of comic fans, but let's be honest, Robert Downey Jr. certainly elevated it to a household name. This has become so famous it has multiple names including The Iron Man Beard. The question of the day is which is more famous, the Wolverine beard or the Stark Beard?
Played by Robert Downey Jr. from 2008 through 2020, we have seen several different styles of facial hair and goatees. If you are trying to mimic this look for Halloween, cosplay, or you just think you would look like a Boss with it, we can help you achieve the Robert Downey beard look.
What Is The Tony Stark Beard Style?
The Tony Stark beard style is called an Anchor beard. It is a mustache that is paired with a beard that follows the jawline. It gets the name from the anchor shape that the facial hair makes.
As you can see from the image, there is a mustache and a beard that follows the jawline but does not go all the way up to the sideburns. There also needs to be a line of hair that goes from the jawline towards the mustache, but it cannot connect.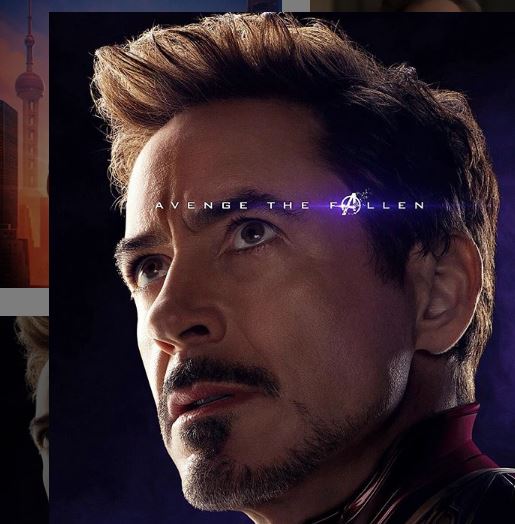 How To Achieve Tony Stark Beard Style
To get the Tony Stark beard, it's best if you have a full beard, that way you can trim it down to the exact style shown in the pictures. If you don't have a beard yet, you better get started now. The Iron Man Beard is a cross between a Van Dyke beard style and the Chin Strap beard style. If you do not have the proper tools to do this, you are going to struggle getting the tight lines and crisp look that it requires.
Scraping by with a cartridge razor and a half way beard will not cut it here. The Robert Downey Jr. beard is a precise work of facial hair art.
Tools You Will Need
Beard Trimmer
Shaving Cream
Razor
Beard Comb
Beard Wash (optional)
Here are 8 steps to get the Iron Man Beard:
Step 1: Wash and dry your beard and face. This will help make your facial hair easier to cut and style.
Brush or comb it to make sure it is free of tangles and knots.
Step 2: About 1/4 down on each sideburn, shave everything off down to the corner of your jawbone. If you clench your teeth and feel with your fingers, you can tell right where the spot is. Do this on both sides.
You will need a beard trimmer that has the right accessories. We have listed two options below that are great. The Wahl is higher quality, and the Philips beard trimmer is a budget model that we recommend.
Step 3: Shave off your facial hair on your neck and under you jaw. Do not get too close to your bone line where your jawbone is. You can always go back and clean up this part later which we will do. If you shave off too much here then you are out of luck. Make sure to look at the pictures of his beard style to guide you.
Step 4: Shave your cheeks completely down to your jawbone. Make sure that you leave the piece that goes from your jawline to the tip of your mustache. Do this on both sides. At this point, you should start seeing the beginnings of the look. From here, we need to work on the goatee and mustache.
This is the most difficult part because it requires a little more patience, and you need to cut tight lines.
Step 5: Shape your chin like an hourglass. You can make the bottom part larger and more round or you can make it look even on the top and bottom portions of the hourglass look. It has been styled several different ways, so choose what you think you can accomplish. It is important that you have the small styling accessory to fit it under your chin to craft the shape needed. You will thank us later.
If you do not have that, it's going to be very difficult to achieve the chin look.
Step 6: Now comes time to get the Tony Stark mustache. You will need a nice full and thick mustache to match his look. Work on your lines at the ends of the 'stache. You can do a straight cut or you can leave a little pointy end that goes below the upper lip a bit. Make sure the line from your beards jawline does not touch your mustache. If it does, take a look at his and replicate.
Step 7: The next step is to do the top of the mustache. Robert Downey Jr. has gone for a bigger section of skin between the top of his line and below his nose. The line needs to be very tight and clean here.
The other option is a fuller one with a little bit of a tight line at the top. Try to choose one that you can replicate. Everyone's facial hair grows different so you need to work with what you have.
Step 8: The last step is the final touch up for everything. If below your jaw line is too full, use your trimmers to shave it down to a nicer line.
Take a close look at Tony's facial hair one last time section by section. This includes the chin, lips, neck, cheeks, and sideburns. If anything of yours does not quite look right, try to match it up. You can also grab a beard shaper tool if you need help getting good lines.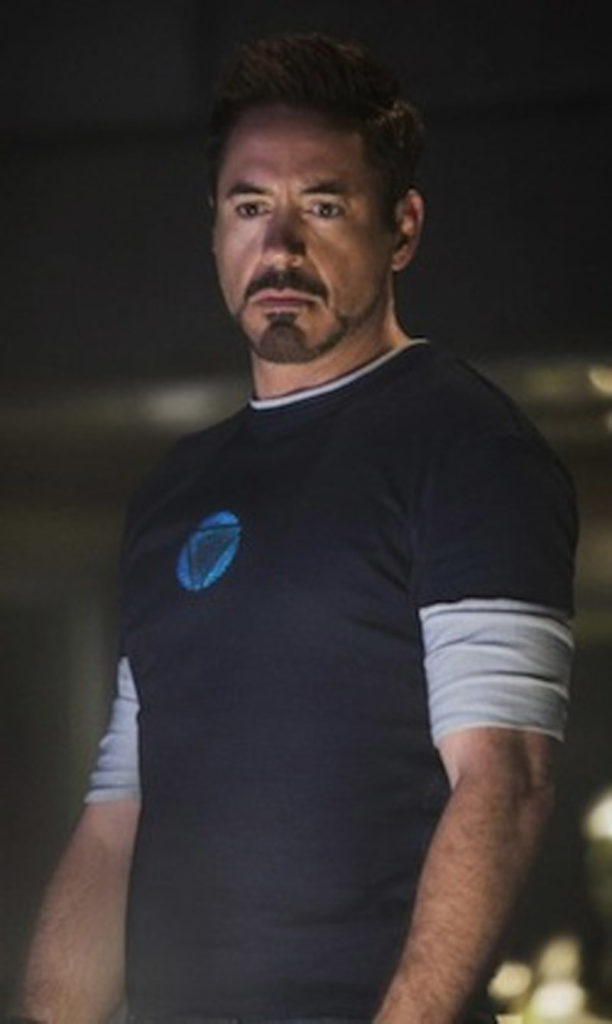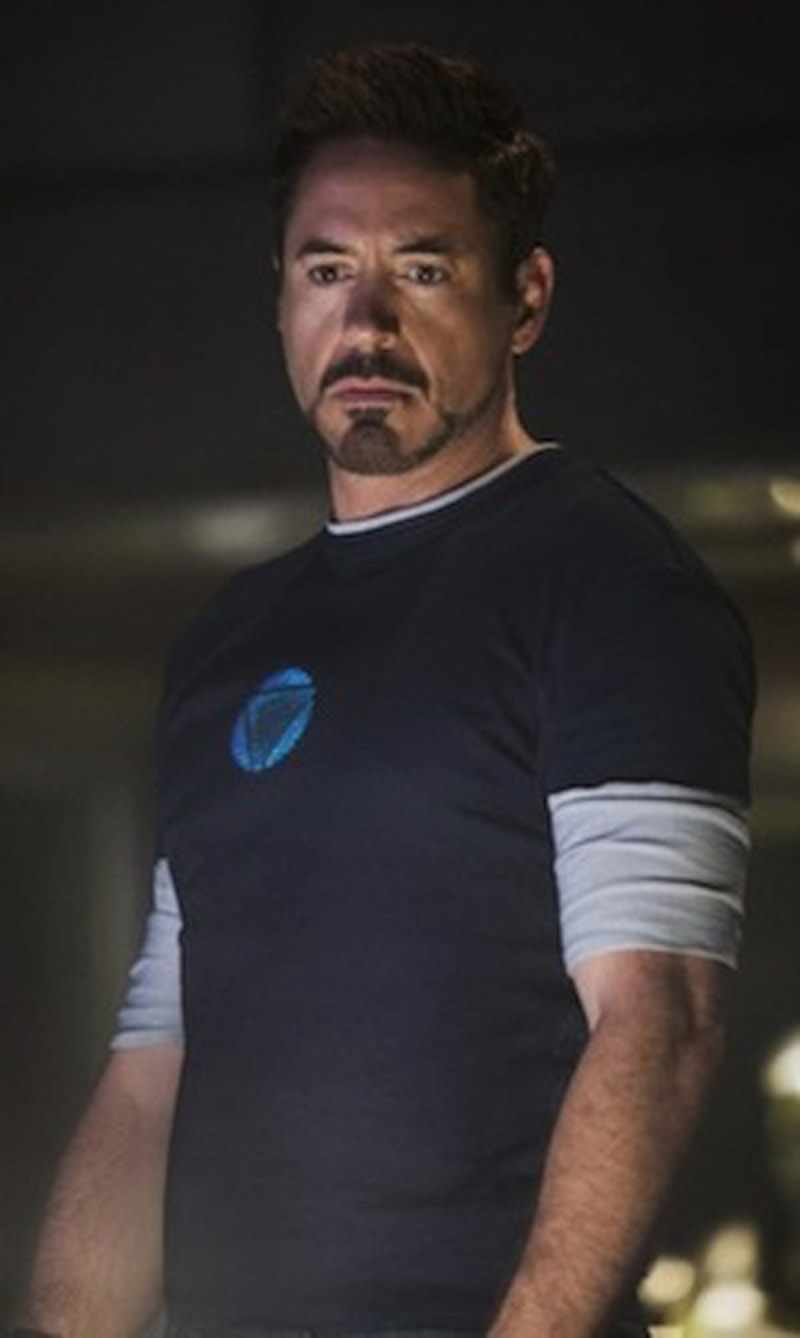 Video Guide On How To Trim And Shape An Iron Man Beard
Here is a helpful video if you want to watch someone shave their beard down to look like Tony Stark in Iron Man.
(featured imaged via Paul Bird, CC BY 2.0 https://creativecommons.org/licenses/by/2.0, via Wikimedia Commons
Tony Stark Beard Style Evolution
Here is a list of all the beard styles that Robert Downey Jr. (RDJ) had in some of the Marvel movies. This allows you to take a several different ways that RDJ wore his beard throughout the years on some of the Iron Man and Avengers movies.
Iron Man Beard (2008)
Embed from Getty Images
Iron Man 2 Beard (2010)
Embed from Getty Images
RDJ Avengers Beard (2012)
Embed from Getty Images
Iron Man 3 Beard (2013)
Embed from Getty Images
RDJ Avengers Age Of Ultron Beard (2015)
Embed from Getty Images
RDJ Avengers Infinity War Beard (2018)
Embed from Getty Images
RDJ Avengers End Game Beard (2019)
Embed from Getty Images