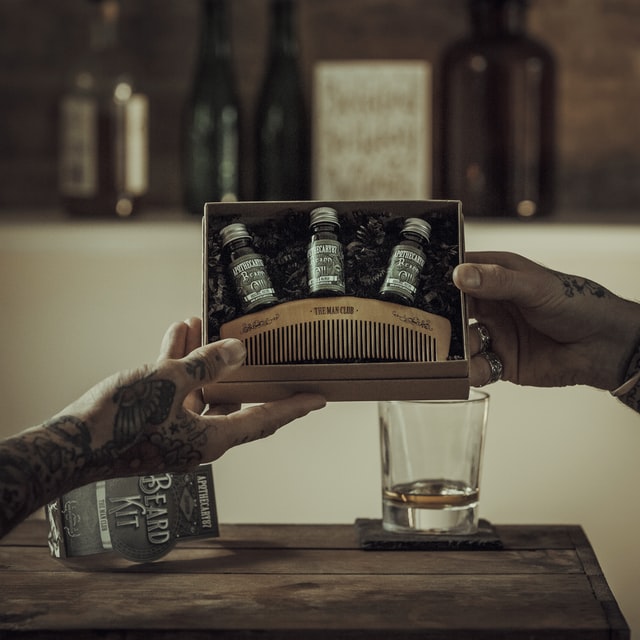 If you are looking for a gift for a bearded man, then look no further. As bearded men, we can show you some great gift ideas on what to purchase your guy. This list will specifically look at items for facial hair. It doesn't matter if they have some heavy stubble, or if they have a Duck Dynasty style beard. Our list will include something for everyone whether you are shopping for Christmas, Father's Day, or a birthday, these are so many great presents that a bearded guy would enjoy.
We also have a list of the best gifts for men, if you are not looking for something specifically for his furry face.
As an Amazon affiliate, we may earn a small commission if you purchase an item from one of our links.  This is at no extra cost to you, and it helps to keep our site running.
Gift Ideas For Bearded Guys
When it comes to finding the right gift for someone with a beard, it can be challenging especially if you have no idea what it is like to have one. As bearded men, we understand what bearded guys like. There are great products for beard grooming, humorous beard products, and even everday items like cups and glasses that can be beard related.
There are tons of products on the market for beard grooming, and it can be confusing as to which brand or types to get as a gift. We have done all the work for you, and you need to understand that there are a lot of bad products in the beard grooming industry. We have personally used countless amounts of beard products, so we know what is good and what isn't.
Here is our list of the best gifts for bearded men:
Beard T Shirts For Him Or Her
An easy gift for bearded men is a t-shirt. There are so many different styles to choose from. Whether you want a funny one, a military style one, or a shirt that has a witty comment about his beard, there should be something that works for him.
Here is a lot of great Beard Shirts
from Amazon.
Beard Coffee Mugs
If your bearded man drinks coffee (and he should,) then you can find some great coffee mugs for him.
You could also gift a humorous couple coffee mug set. The biggest key to these mugs is that they are dishwasher safe. We all know the horrors of having drinkware that has to be hand washed.
Beard Oil
Why would you get your man beard oil, and what is it used for? When men grow beards, sometimes it can come with unwanted issues like beard dandruff, dry sking, and itchy beard. A great beard oil can help with that, and it is the most used beard grooming product on the market. There are hundreds of companies that sell these products including large brands, and some beard oils are not very good. Some of them use silicones and chemicals. The products that we recommend are highly regarded by the bearded community.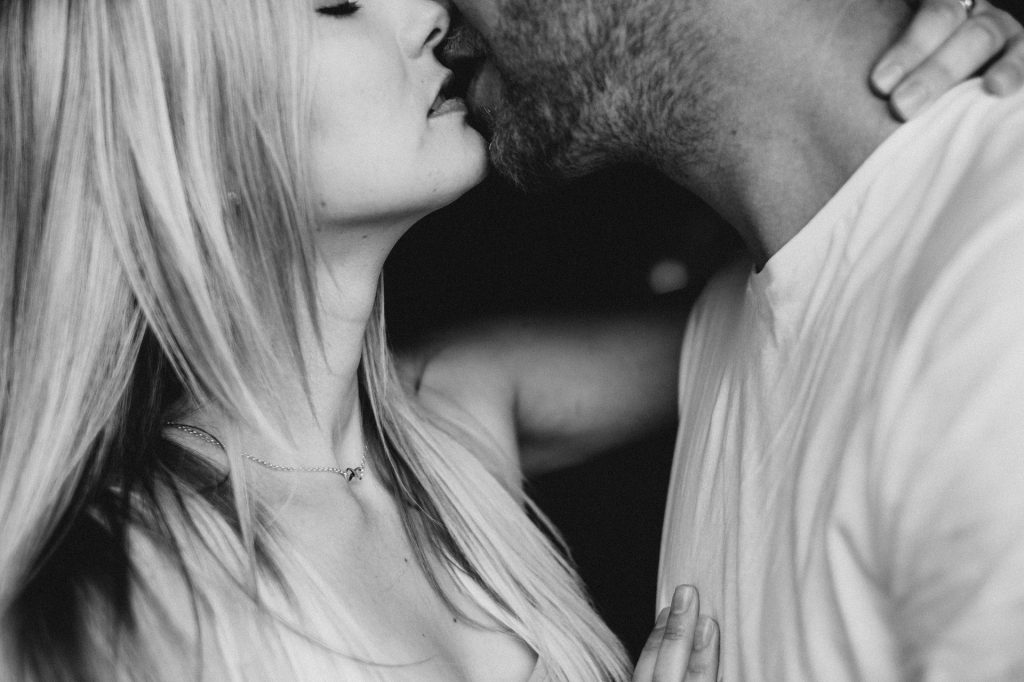 Here are a couple of gift options to get so that your bearded friend can stop itching his beard. And, he will also smell great.
We recommend:
The Ladies Man beard oil by BABC is an all natural beard oil that works great and it is scented with Lemon, Orange, and Vanilla. They offer several other scents if you don't think that one will work.
Another option would be to gift him a beard oil sampler pack. This way, you can choose 6 scents, and once he has found a scent that he loves, then you can get a full bottle. Beard Octane is a highly respected beard grooming company, and they offer a fantastic sampler pack.
Grave Before Shave Beard Care Pack
This beard care pack makes a great gift for bearded men. This is a great kit if you want to help your man with beard grooming. This includes:
Beard Shampoo
Beard brush
Beard oil
Beard balm
This is basically everything a bearded guy needs to start his journey into beard grooming. Many men use products in their beard, and it can improve their overall look and health of their facial hair.
A beard shampoo is specifically designed to wash facial hair. Beard hair has a different texture than the hair on your head, so it is good to get products designed for this. A beard can get dirty throughout the day, and it is fairly common for drink and food to drop in it. Let's not get grossed out here, we are not talking about pieces of steak. But, men do get some coffee and other drinks in their mustache and facial hair, so it is hygienic to wash you beard several times a week.
Beard oils will help moisturize the beard and skin under the beard, and a beard balm will provide a little hold that will help tame fly away hairs. After applying oils and balms, a good brushing will make his beard look and feel so much better. Plus, these products are scented, and he will smell nicer when you are close to him.
Check the current price on Amazon
Beard Bib
If your bearded man is getting facial hair trimmings all over the sink, then you need to get this beard bib as a gift for him. Basically, you put this around your neck and suction cup it to the mirror. Then once you shave your facial hair, it will fall into the beard bib instead of the sink and floor. Just grab the bib and empty it into the trash, and you have a mess free shave.
My Dad Has A Beard Book
This is a great gift for a bearded dad, and you can even use it as a present from a child to his dad. It is inexpensive, and it has a lot of great reviews on it. The book is a story of a young boy who tells the story of amazing experiences he has with a bearded dad.
You can check out all the reviews on Amazon here.
Beard Drinking Glasses For Him And Her
These beard drinking glasses are a funny gift to get for a man with a beard. You can give the beer glass to him and keep the wine glass for yourself.
Socks With Beards
These socks are a combed cotton, nylon, and Spandex blend with some great images of beards on them. These work for men's shoe sizes 7-12, so keep that in mind before getting these.