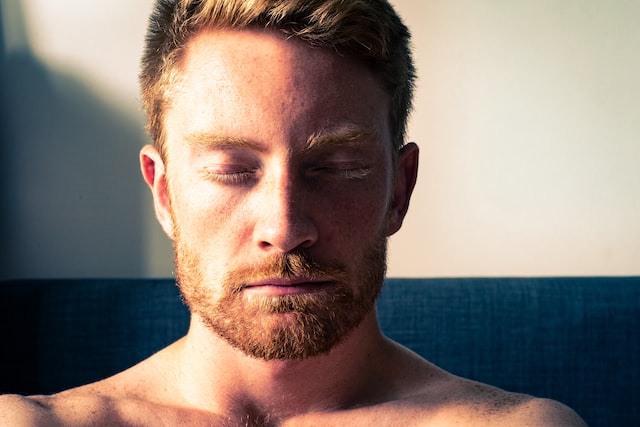 If you want to learn how to become a beard model, then you have come to the right place. We discuss what requirements are needed if you want to use your beard to make money.
If you are into your looks, and you want to work hard on your body, you can break into a modeling career. Of course, if you want to be known for your facial hair, then you have to grow one that is nice and thick. Unfortunately for some men, this is no easy task. Genetics play a large role in how your beard grows, so this may not be the right career path for you. The only way to know if it is right is to start growing.
What Is A Beard Model?
A beard model is someone who is paid for having a beard. Typically, this model is hired based on their facial hair to use in men's advertising. In addition to having a great beard, the model also have a good physique and are usually attractive.
Not all models are beard models. You need to be hired based on your beard to be considered a beard model.
What Are The Conditions To Become A Beard Model?
The requirements to become a beard model are listed here:
Have a good looking beard
Be attractive
Have a healthy looking physique
Be photogenic
What Are The Required Trainings To Become A Beard Model?
There are no specific educational trainings, however there are a lot of physical requirements. You must keep your appearance up. This includes learning how to groom and maintain your beard. You will also need to train your body to be physically in shape. There may be headshot only opportunities, but to make the most of your career, you will want your whole body to be fit.
Who Can Become A Beard Model?
The qualifications that a person must have to be a beard model are:
Someone who can grow a nice looking beard
Those who want to be a public figure
Those who like to be photographed
Men who have a unique looking beard
Professional models who decide to grow a beard
Who Cannot Become A Beard Model?
The following people cannot be a beard model:
Someone who can only grow a thin or patchy beard
Someone who cannot grow a beard at all
Those who do not want to be a public figure
How Much Money Does A Beard Model Make?
A full time beard model can make $60,000 to $150,000. This data is from ziprecruiter beard modeling salary. Of course, if you become a successful model working for well known brands, then you could make over one million dollars.
This all depends on your look, your agency, and how often you put yourself out there to be found.
Do You Need A Degree To Become A Beard Model?
You do not need any degree to become a beard model. While it may help to have some education in finance management or marketing, it is not necessary.
Where Can Beard Models Work?
Beard models can make money in various ways. Here are some examples:
As an advertising agency model
As a runway model
As a content creator on YouTube
From beard competitions
Social media affiliate
When people think about models, they immediately go to advertising. This is in both media and print. While this is extremely lucrative, it is also the toughest way to work as a beard model.
If you think outside of the box, you can make money with your beard in many different ways. You can start a YouTube channel to discuss beard care and beard products. Companies will line up at your door so that you can promote their products. It is not uncommon to get over $400 to promote something as simple as beard oil in just one video. The sky is the limit here.
You can also create social media accounts on TikTok, Instagram, etc. Again, businesses will pay you money to feature their products on your channel. How much you make depends on how many followers you have as well as their engagement.
How To Get Start A Beard Modeling Career
It takes some work to get a career started as a beard model. The story of Gwilym Pugh is one that you should read to understand how he went from an nobody without a beard to an international beard model for brands like Diesel and Vans.
His story is one that you can emulate. Here is how you do it:
Grow A Beard
Exercise to maintain a great physique
Create social media accounts (TikTok, Instagram, YouTube)
Publish content consistently showcasing your beard
Make sure to post quality visual content from a professional photographer
Get recognized
Expand your beard empire
Beard Model Examples
For some inspiration, then you can read more about famous beard models. You can learn more about the different beard styles that they have. You will surprised to see that you do not need an epic and long beard. Almost any length will do, and that includes some stubble looks.