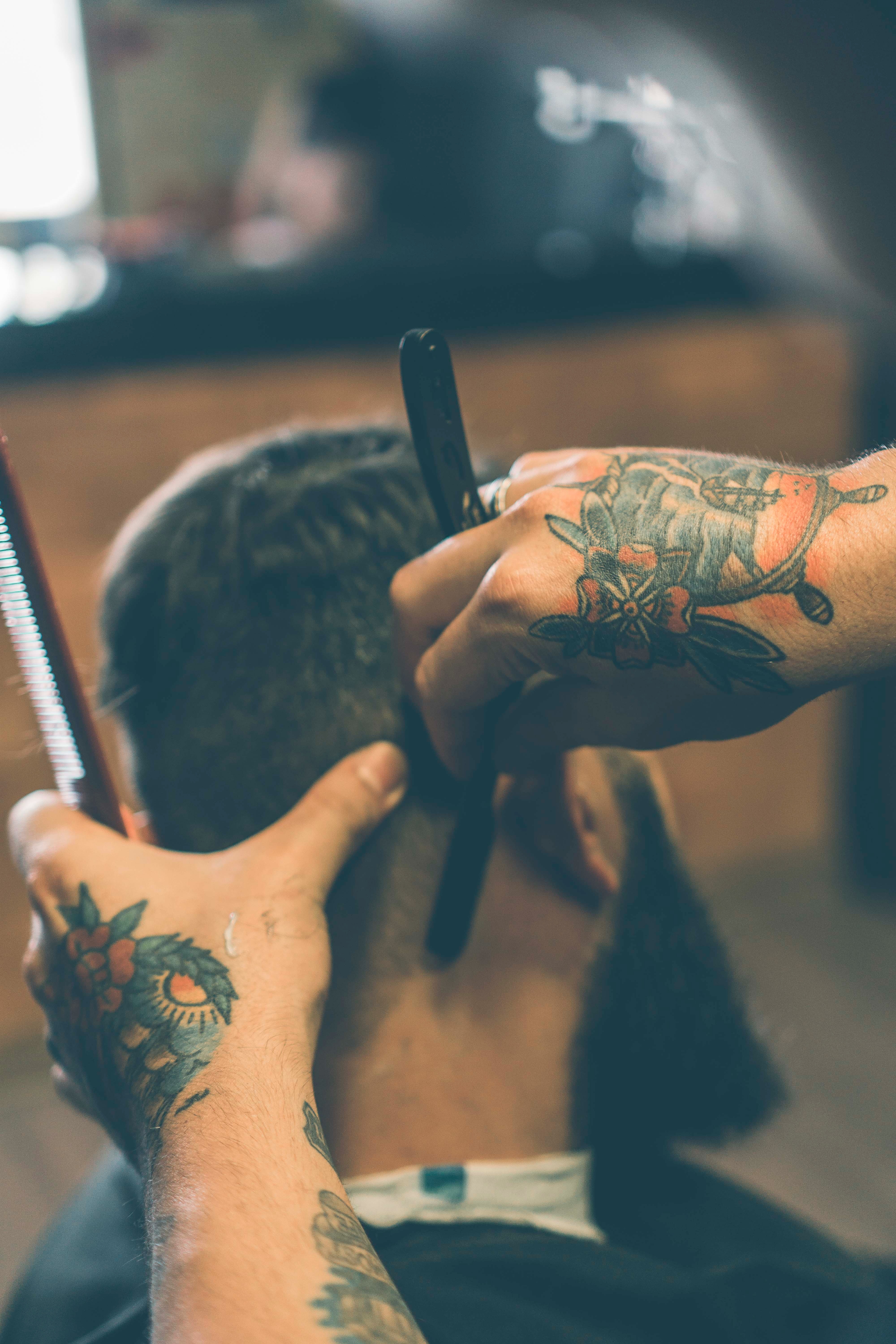 If you are interested in wet shaving, one of the first things that you look for is the best shaving kit.  This means that you can buy everything you need in one package.  Let's be honest, most review sites are going to point you to garbage shave kits on amazon.  We have tons of experience in the market, and we understand all aspects of the hardware that you need for wetshaving.
There are so many kits available, but the problem is that most of them fall short on an item or two.  You may get a great shaving bowl and brush, but a terrible cheap safety razor and soap.  We can help with that.
The items that you need in a shaving kit can include a razor, shaving soap, a shaving bowl, brush, aftershave, and possibly a stand.  There are other items that you can sometime find in them as well such as pre-shave oil.
If you are wanting to use safety razors over cartridge razors, then congratulations, you are making a good choice.
This article will break down many different shaving kits, and you should have a firm understanding of what you need after you read this article.
As an Amazon affiliate, we may earn a small commission if you purchase an item from one of our links.  This is at no extra cost to you, and it helps to keep our site running.
The Top 6 Shaving Kits For Men
West Coast Shaving Safety Razor Set
Parker Safety Razor Shave Set
West Coast Shaving Starter Kit
Beardedblade Custom Built Shaving Kit
West Coast Shaving Safety Razor Set
West Coast Shaving has one of the best shaving kits for men.  The great thing about this kit are the options.  Just click on the picture so that you can see all the options available.  You get to choose your brush, razor, and shaving soap.  Now, some of the choices do add additional costs, but we will guide you through the options to help.
The standard razor that comes in this kit is the WCS 84B.  This is the black razor in the picture.  This is a great entry level razor, and it is easy to use.  You could also get the 175 S, and the choice basically comes down to grip and look.  If you like the chrome look and if you have large hands, you may prefer the 175 S.
The Merkur razor that is an optional upgrade is what we recommend, unless your budget doesn't allow.  The Merkur razor is a staple for entry level users, and it is also one that experienced shavers use as well.  At some point, if you get into the hobby, you will probably want to upgrade the 84B, but the Merkur will always be a go to razor for most people.
The shaving brush that comes in this kit is the Simpsons Berkely Best Badger brush.  This is a nice brush and comes with a Badger knot in a faux ivory handle.  It is on the smaller side, but it is a nice brush to get you started, and it is a great option if you are looking for another Badger brush.
The optional Silvertip brushes  are a better upgrade, but the cost to upgrade is just not worth it, unless money is not a big issue.
There are also several shaving soap choices with this kit.  While the cream sampler is good for the variety, it is not really the best choice especially if you are new.  Gatsby is by far a favorite and it is a nice clean masculine scent.  There are a couple of other options, so you should be able to find a scent that you like.
The kit also comes with a standard blade sampler.  You can opt for the more expensive option, but not really necessary.
Overall, this kit does save you money because there are over a $100 worth of items if bought separately.  If you are new to wetshaving, or if you are buying this as a gift for a new user, we would recommend getting the standard kit with an upgrade on the Merkur safety razor.
Parker Safety Razor Shave Set
This is not really a full kit, but if you are looking for a razor, brush, and stand combo, this is a good shaving kit for a man.
Not everyone needs an entire shave kit with the works, and this combo includes a nice looking Black Badger Hair brush with a marbled-ivory handle.  If you are into a clean, classy, and minimalist look, this should set you straight.  This shaving kit also includes a stainless steel brush and razor stand as well as the Parker 99R Double Edge Safety Razor.
The reviews on Amazon are also favorable which is a good thing.
If you need a soap or cream with it, go ahead and add in Proraso shaving cream.  This will be far superior to the glycerin shave soaps that come in most kits on Amazon, and it produces a great lather.
West Coast Shaving Starter Kit
The WCS Starter Kit  is a great low cost shaving kit for men.  This is really everything that you need to get started in wet shaving.  It comes with a shaving soap, a brush, a safety razor, and blades.
This is the same safety razor that comes in the other WCS kit except it is stainless steel instead of black.
It also comes with the West Coast Shaving Black Beacon Synthetic Shaving Brush which is a very solid brush which uses synthetic fibers.  In my opinion, synthetic brushes are great, especially for beginners.  They are easy to use, clean, and maintain.
If you want the bare necessities, this is the wet shaving kit that you need.
I would recommend an aftershave to complete the set, although it is not necessary.  But, it definitely makes the shave so much better.  There are so many choices, but a nice one is Captain's Choice Bay Rum Aftershave.  It uses only Witch Hazel, Alcohol, and Essential Oils, so there are no harsh chemicals in it.
Beardedblade Custom Built Wet Shaving Kit
Now, this is not really a pre-packaged shaving kit, but we do want to put this out there in case you just can't find a pre-made one that suites you.  You can get all of this on Amazon, and overall, it is one of the best custom built shaving kits that a guy can get.
For a safety razor, we are going with the Merkur Safety Razor.  This is just a classic and has been used by thousands for so many years.  Most people who start wet shaving use this razor to start, but it is good enough to keep using even when experienced.  This razor also made our best inexpensive razor list.
This safety razor blade sample set should get you started.  If you are new to safety razors, you will find that there are certain blades that you like, and others that you do not.  This pack should get you some experience on what you prefer.
A quality shaving brush is a must, and if you choose a bad one, the whole experience is wasted.  There is nothing worse than using a drug store shave brush that feels like a broom against your face.
The Fine synthetic shaving brush is a solid performer that uses synthetic fibers and will go great with this set.
For shaving soap or cream, a classic choice is Proraso.  It has solid performance, is easy to use, and it is a staple in most wet shavers cabinets.
If you are looking for a little nicer soap, the D.R. Harris shaving soap in a bowl is great.  It has a nice masculine scent of citrus and fern and it comes in a beautiful wooden bowl.  This just looks nice on your counter, and if you are looking for a classy choice that performs well, this is a great upgrade.
To complete the list, you can also include a post shave product.  This helps with razor burn, razor bumps, and they usually smell great.  You can grab a bottle of Aqua Velva, Old Spice or Pinaud from the drug store to get you started.
RapidBeard Shaving Kit for Men
This shaving kit for men is very nice, but we do not recommend the soap that comes with it. If you do get this kit, we highly recommend that you grab another soap if you are getting this as a gift or if you are new. Now, if you are loaded with soaps and creams already, you can give this shave soap a try, but it is nothing to write home about.
If you need an additional soap, you can grab a tube of Proraso or another one from our list of the best shaving soaps.
Maison Lambert Deluxe Shaving Kit
The Maison Lambert Deluxe Shaving Kit is a high quality kit that looks outstanding. The kit comes with a vegan leather roll up toiletry bag, a badger shaving brush, a wooden shaving bowl, a DE razor, pre-shave oil, and more. This is a little more costly than some of the others, but it definitely has that wow factor, and it would make a great gift.
Summary
When it comes to shaving kits, it can be difficult to find the best, especially if you are not knowledgeable about the industry.  We have provided some great selections at a few different price ranges, and hopefully, you could find something that works.  I will repeat this:  Most wet shaving kits are garbage that use cheap soaps and brushes.
There is no point to buy a wet shaving kit that comes with terrible products.  All that will do is make you not enjoy shaving, and you just wasted money.