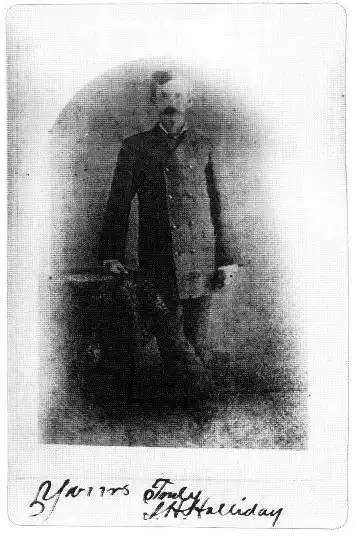 Doc Holliday, whose real name was John Henry Holliday, was a famous gambler and dentist. He is famous for being involved in the Gunfight at the O.K. Corral in Tombstone, Arizona. He is also known for being friends with Wyatt Earp. His tales and stories took place during the American Old West.
Doc Holliday is also famous for his unique mustache style. It became more popular after the movie "Tombstone" came out in 1993. This movie has Val Kilmer playing the role of Doc Holliday. Kilmer wore the famous Doc Holiday mustache during the movie. His mustache was real, and he grew it for the movie.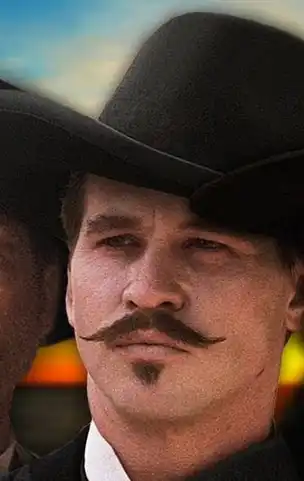 What Is A Doc Holliday Mustache Called?
The Doc Holliday mustache is a handlebar mustache with a Soul Patch beard. The mustache extends out straight on both sides. The tips of the mustache are twisted and waxed. The only other facial hair is a patch under the lip.
The mustache is precisely trimmed to have a downward curve with the ends twisted to a point. The ends of the mustache are disconnected from the face. The Soul Patch is shaped like an upside down triangle. Everywhere on the face is clean shaven. This brings all the attention to the mustache.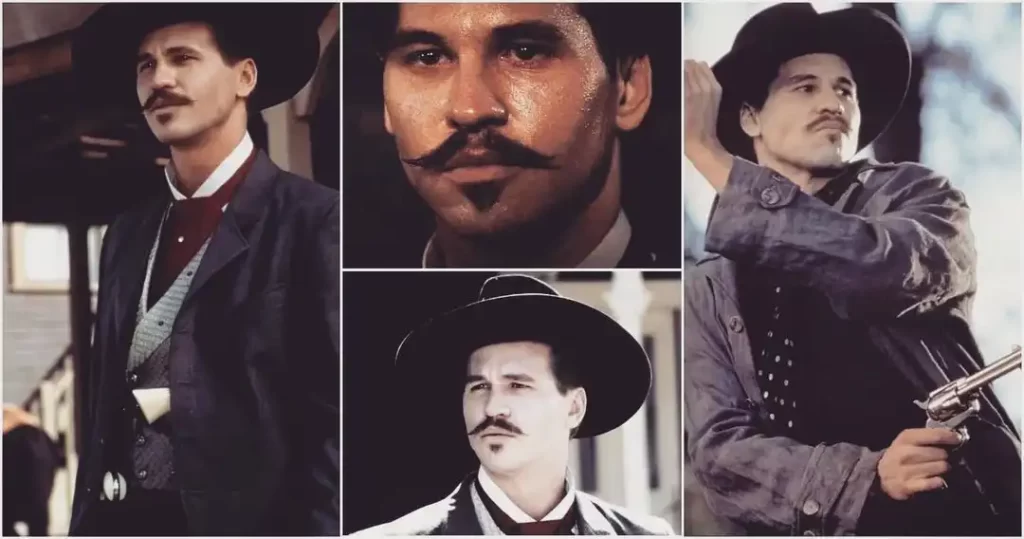 How To Grow A Doc Holliday Mustache
This mustache is easy to grow and style. Here are the steps needed to grow it:
Keep a clean shaven face except for your mustache and the patch of hair under your bottom lip.
Let your mustache grow out on each side. It should be at least one inch past the corners of your mouth.
Grow out your Soul Patch beard.
Growing it out is the easy part. The styling can be the difficult part. It will take you about 2 months to grow your mustache long enough to style it correctly. It will take one month for most guys to grow the proper Soul Patch on their chin.
Styling Tips
Keep the moustache trimmed over your mouth. You should be able to see your upper lip clearly. Each side of your mustache should curve downward. It should get thinner from the center under your nose to the tips.
The tips should curve slightly upwards. You can achieve this by using a mustache wax. Simply put some wax between your fingers and roll the tips of your mustache in between your fingers. This will allow the tips to stay in place all day.
To style the Soul Patch, use an electric trimmer. Angle the trimmer and cut an upside down triangle into your facial hair under your lip.
All other areas on your face should be clean shaven. You will have a Doc Holliday mustache soon enough.