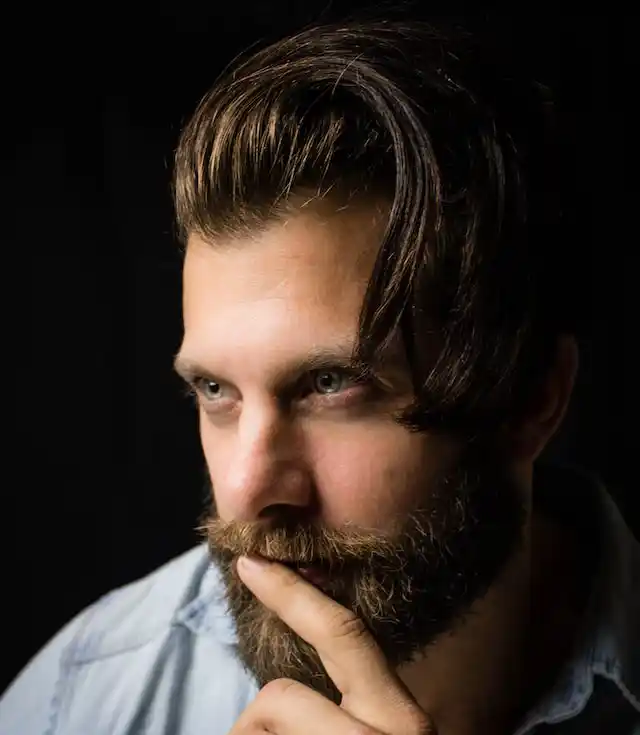 What Is A Verdi Beard
A Verdi beard consists of a large mustache with a rounded beard at the chin. The mustache has to be full and must go past the cheek lines. The beard must be perfectly trimmed and cleaned up around the cheeks and sideburns.
What makes this style unique is the large mustache and short beard. The Verdi beard is a great style for a round face. The key here is getting your mustache long enough. It should be long like a handlebar mustache.
Men like this beard style because it features a nice and thick beard. It is not thin or patchy. Even though it is thick, it is styled well. You definitely do not look unkempt with this style. The large mustache also gives men a sense of accomplishment. It is something to show off. It is not easy for everyone to grow one like this. It takes time and patience.
History Of The Verdi Beard
To learn more about this beard style, we have to look at Giuseppe Fortunino Francesco Verdi. Giuseppe Verdi was an Italian composer during the late 1800's. Specifically, he was famous for Operas.
Over time, guys have adopted this beard style or variations of it.
He had a unique beard at the time, and since then, men have worn their beard like his.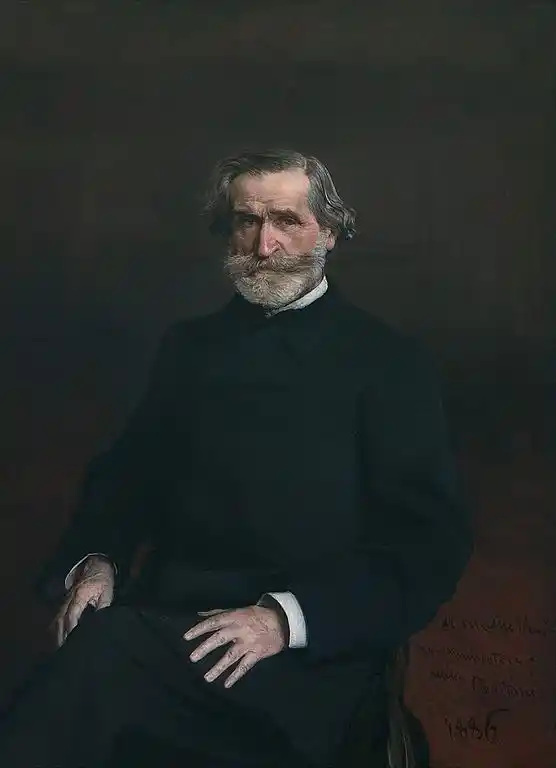 How To Grow A Verdi
The key to growing a Verdi beard is getting a long enough mustache and the chin needs to be completely covered.
If you are starting from nothing, it can take you over 6 months to grow a Verdi. This will depend on your genetics of course. You may be able to get by with a variation of it before that time, but you will need to get you mustache long and thick. This takes time. The beard under your chin will also need to be at least 3-4 inches. It needs to be rounded and still cover your chin.
The biggest issue for most men will be the spot directly under the bottom lip. You need to cover the skin entirely here. This means you cannot have a small Soul Patch. Your facial hair must completely cover your chin.
Here are the steps you need to take to grow the Verdi beard style:
Grow your beard to 3 to 4 inches long under your chin.
Grow your mustache long enough so that it extends past the beard cheek line. You will not want to trim your mustache at all during the growth phase. It should be big enough to completely cover your upper lip. The mustache should not connect down to the chin. It needs to grow out straight like a handlebar mustache.
Grow out the area under your bottom lip known as the Soul Patch. This will be tough for some guys. This may be the last part that you can grow correctly.
During the growth phase, you do not need to trim your beard. The goal is to get your facial hair long enough so that you can style it. Once it is styled and trimmed, then you can just maintain it.
When both your beard and mustache are long enough, then you are ready to trim and style it.
How To Trim A Verdi Beard
The Verdi is an easy beard to trim and style. There are 3 main areas that you need to focus on:
The mustache
The chin
The cheeks
Your mustache does not need to be trimmed. The goal is to have a long handlebar mustache. You can use some beard scissors to cut away any fly away hairs. You can also cut any mustache hair that has gone too far down over your lip.
The chin area is where you can style it. The idea is to get a rounded but thick look. You will almost need to have a wide and rounded chin. Take a beard trimmer and make small trims around one side of your chin to the other. Start short and make several passes. Do not trim too much off. You can always trim away more it you do not get enough on the first pass.
To help the chin hair stand out more, you will need to shorten the hair on your cheeks a little bit. You will need to use a guard on your beard trimmer to do this. The guard you choose will depend on how thick and long your beard is.
Verdi Tutorial
Below is a video tutorial on how to trim a Verdi beard. The barber in this video takes a little too much off the sides, but you get the idea.
How To Maintain A Verdi Beard
Once you have grown and trimmer your Verdi style, you will need to maintain it. Beard grooming and maintenance requires that you use an electric beard trimmer once a week. You are not going to be cutting off much. The goal is to trim around 1 mm of facial hair in the style.
Your mustache will not need much trimming. It is supposed to be long and bushy.
For proper maintenance, you need to use beard oils and beard butters to keep your beard soft. You will also need to wash your beard and use a beard conditioner. This will keep your beard looking healthy, and it will feel better. It will also make it easier to style and comb.
Verdi Beard Styles
Here are several examples of the Verdi beard:
Traditional Verdi Beard Style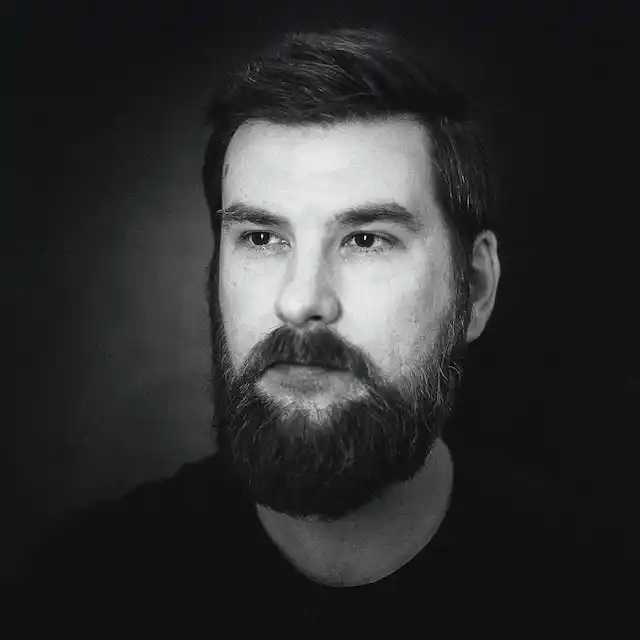 Long Verdi Beard Style
Long Verdi Beard#barbarianstyle #longbeard #beard #bearddesign #beardstyle #beardnation #beardcuts #beardformen #hairstyle #haircut

Find More Impressive Long Beard Styles at https://t.co/vBJUgrSOvr pic.twitter.com/05G4rLDEhd

— Barbarian Style (@BarbarianStyle) January 14, 2021
The Thick Verdi Beard Style