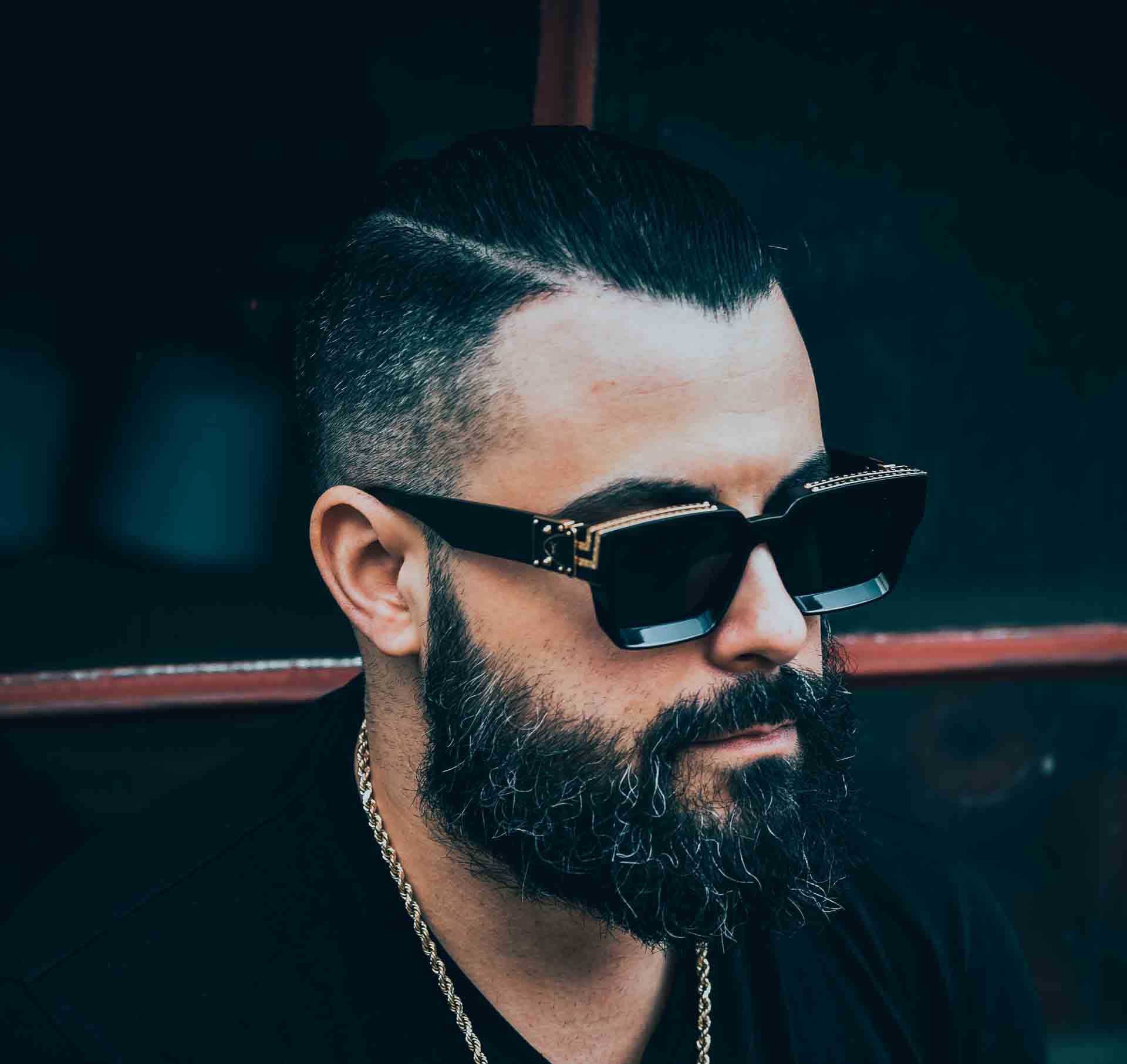 When it comes to grooming your facial hair, beard oil has always been a first choice for many men. It is widely available, and pretty much every beard grooming company sells it. In addition to oil, beard balm has also been a standard grooming product for men's beards. Balms are made with liquid oils, butters, waxes, and solid oils. They provide a similar purpose, but they do a better job of taming fly-away hairs.
Butters have recently made a splash in the beard grooming world, and these are like a cross between balms and oil. We'll take a deep dive into these great new products to help you understand how they may benefit your beard game.
As an Amazon affiliate, we may earn a small commission if you purchase an item from one of our links.  This is at no extra cost to you, and it helps to keep our site running.
So, what is the difference between beard oil and beard butter?
What Is The Difference Between Beard Oil And Beard Butter?
Beard oil is a liquid that is used to condition and moisturize your beard while butter does the same thing except it is a semi-solid made out of oils and butters. The main difference is the consistency because beard butter contains solid oils like shea and cocoa mixed with liquid oils like jojoba and argan. This mixture gives you a product that has the consistency of butter, and it rapidly melts in your hands. They both help to relieve itching and irritation.
Although each product is unique, they basically do the same job. They are going to condition your beard hair as well as the skin underneath your beard. By the time each product goes into your skin and hair, it is in liquid form.
What Is Beard Oil?
Beard oil is product that is designed to nourish and moisturize your facial hair. It serves a purpose, and it is a great product for men, especially if their are growing out a beard for the first time.
What's in a bottle of beard oil:
Carrier oils: These are oils like Jojoba oil, argan oil, and Sweet Almond oil
Essential oils: Essential oils may be used as a fragrance. Some examples of this would be orange essential oil or cedarwood essential oil
Fragrance oil: Some beard oils will use synthetic fragrance to scent their oils. These can be used in conjunction with essential oils or they can be used by themselves
As you can see, beard oil is a product that is made from all liquid oils. There are no hard butters or solid oils.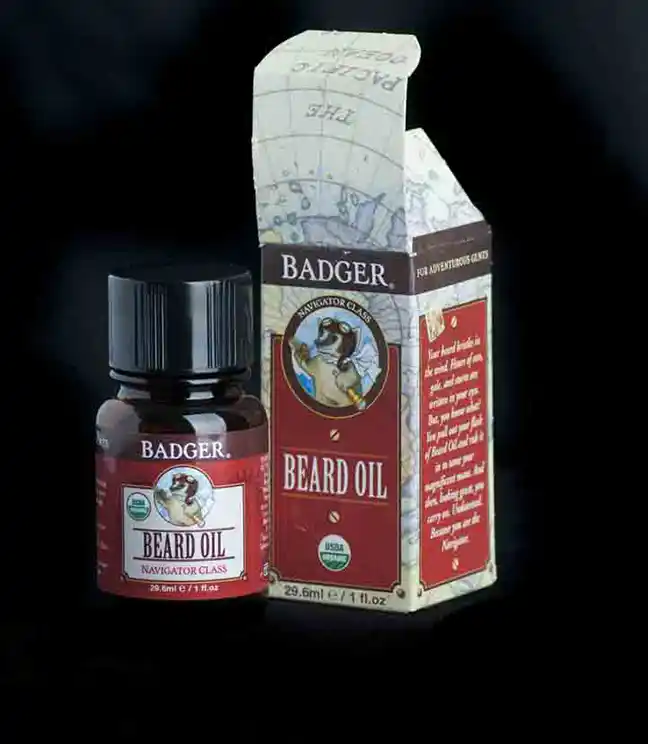 To use a beard oil, you simply put several drops in your palms, and then you apply it to your beard and skin. If you are looking for some of the top rated beard oils available, then you take a look at our list which we have compiled
Benefits Of Beard Oil
Beard oil benefits men because it can keep your beard looking healthy, it can moisturize dry skin underneath your beard, and it can condition your beard hair. Each individual oil on the ingredient list also has its own benefit. Some oils will absorb rapidly into you hair and skin, while others may be a bit heavier. These are going to take a little longer to absorb, and they may provide a heavier feel to your beard.
Also, some oils contain vitamins and antioxidants that can help your beard.
What Is Beard Butter?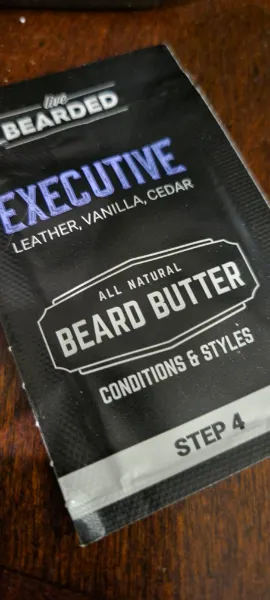 Beard butter is a beard grooming product that is designed to moisturize and condition your facial hair. It contain a mixture of liquid oils and solid butters in a ratio that allows it be be soft like butter. This will also melt rapidly once it is applied to skin like the palms of your hands due to the high temperature of the body.
Beard butter usually comes in plastic tubs with a screw top lid. Inside, you will see what looks like a solid substance ranging from melted candle wax to something a littler firmer than sour cream. Once you stick your finger inside, it will easily melt, and there is little to no resistance of moving your finger around. Compare that to a beard balm that is similar to wax, and you have to scrape it out with your finger or a guitar pick.
As an example, the Live Bearded beard butter has these ingredients listed: Shea Butter, Coconut Oil, Jojoba Oil, Avocado Oil, Almond Oil, Grape-Seed Oil, Vitamin E, All-Natural Fragrance Oils. The main ingredient is she butter which is a solid butter at room temperature. It is not rock hard like coco butter, but you get the point. Coconut oil is a solid oil at room temperature, and it starts to melt at 76 degrees. The rest of the oils are liquids. This mixture provides a very soft beard butter that is easy to remove with your finger. Once you put it in your palms, it will easily melt so that you can apply it to your beard.
Keep in mind that there is no formal definition of the word, and many companies will use the term "butter" very loosely. At Beardedblade, we define a butter as a product that does not contain a wax, is not hard to the touch, and it can be easily removed with a soft drag of your finger. There are some products that have a lotion type consistency like Cremo. We do not consider that to be a butter because it is basically a lotion.
There is wiggle room in this as well because one of our favorite beard butters is made by Detroit Grooming, and it does contain a small amount of wax. Having said that, their product is very soft, and it is a butter consistency. If you try enough products, you will know what a beard butter feels like.
If you are looking for a list of the the best beard butters, we have compiled a list of some of the top rated ones on the market. Here is our list of the best beard butters.
Benefits Of Beard Butter
Butters provide similar benefits to oils because they both are essentially liquids by the time they are applied to your facial hair. Having said that, most guys prefer butters to oils for their ability to deeply condition. A lot of guys will use beard oils during the day, and at night before bed, they will apply a beard butter. This allows it to condition your hair overnight while you sleep.
When you wake up, you have a beard that is softer and easier to manage and comb.
Beard Butter Vs. Beard Oil: Which Is Better?
Which one is better depends on what your grooming goals are. If your goal is to provide some moisture to your beard to make it look healthier then either will work fine. If your goal is to get deep conditioning of your beard and face, then a beard butter may provide a little bit more of that. The difference is minimal between most brands, so find a scent that you like and try it out. When it comes to beard butter vs. oil, the best way to find which you like is to try each.
There are differences for feel in beard with each product, so the best recommendation is to try a butter and an oil to see which you like best.