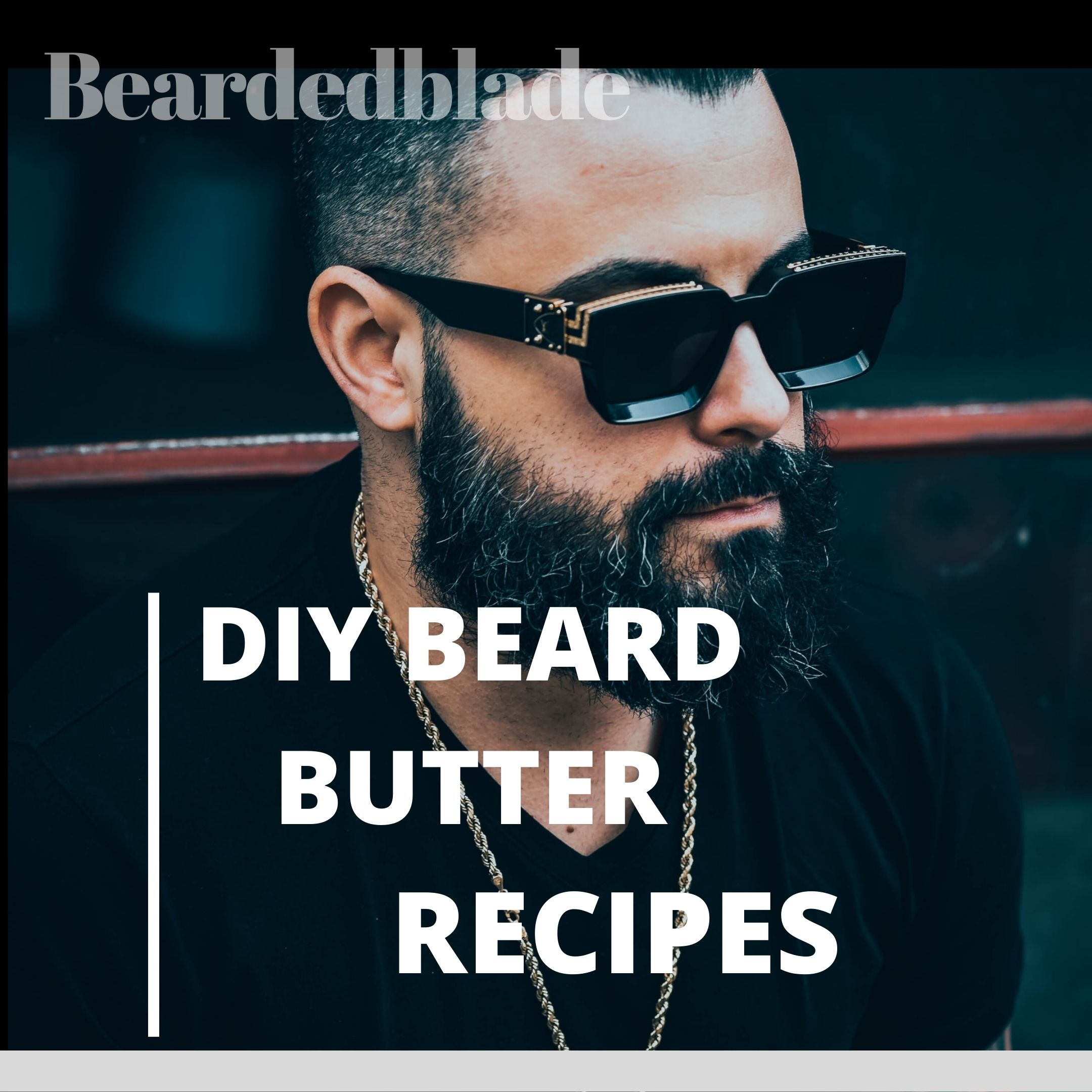 The newest craze in beard grooming are products called beard butters. Now, there are a lot of those on the market from some great beard companies, but if you want to learn how to make your own, then you are in the right place.
We will look at ingredients, recipes, fragrances, and how to make your own product. We will provide you with some DIY recipes for beard butter, and we will show you how to create your own formula. This is not a difficult task, and all you need is some simple ingredients and some time. Before you start making some product, it is good to understand some things. The first thing you need to understand is what beard butter, and how do I make it.
What Exactly Is Beard Butter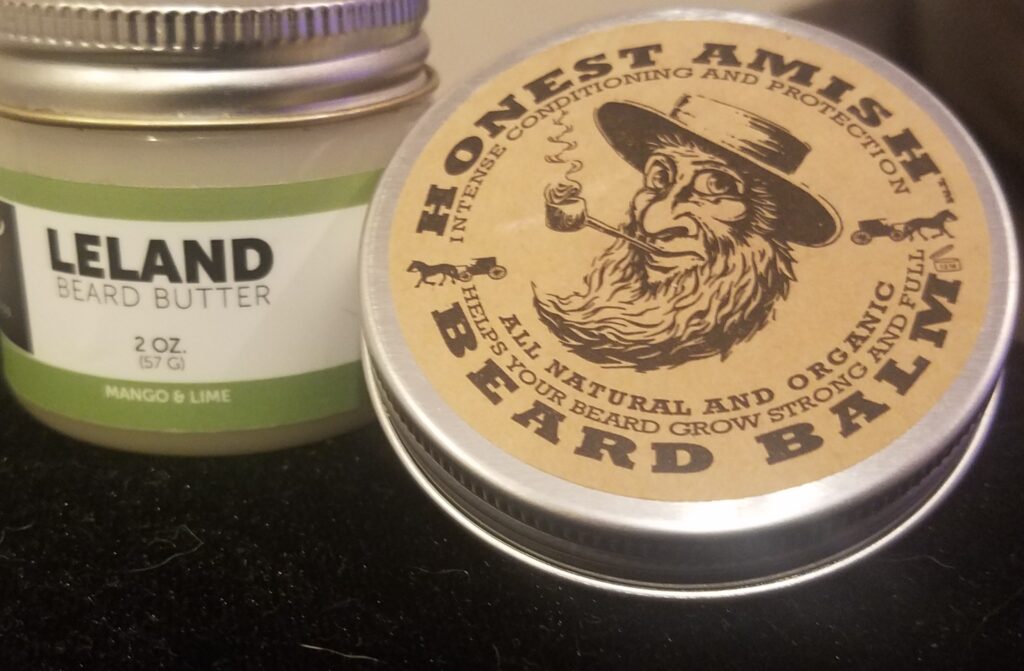 If you want to learn how to make beard butter, you need to know what it is first. It is good to understand what the product is designed to do and how it is different from other beard grooming products. This will help you understand the market better so that you can make a great formula. Don't worry, if you don't want to create your own mixture, we will provide you with some simple recipes to use.
So, what is beard butter? Beard butter is a grooming product for your beard that is designed to condition and nourish your facial hair. It is made with butters, carrier oils, and fragrance oils. Examples of this are shea butter, coconut oil, and essential oils. Beard butter is not typically made with beeswax or other holding agents because this product is designed to condition. It is not supposed to style and provide hold. If you are looking for a product that provides hold, then you need to look at beard balms.
Butter Vs. Beard Balm – What's The Difference?
Beard butter vs. beard balm, what is the difference between them? Butter is similar to beard balm and beard oil, and if you want to understand more about how they are different, then you can read our full article on the subject. This will give you an idea of the differences between how those 2 products work for your beard grooming and care.
Beard butter does not usually include beeswax or other waxes because it is not designed to provide hold for your beard. Some companies do include a little bit of beeswax in their formula, but it is only a very tiny amount. Normally, if beeswax is added, it is considered a beard balm. However, some beard companies will make a liquid oil heavy butter, and the only way to add firmness is by using beeswax if the ratio of shea butter, etc. is not making it solid enough.
Butter, on the other hand, usually includes everything that is in a balm, except for waxes. The removal of this ingredient alone will create a much softer product that is more creamy. This is what makes balms different.
If you compare butter to beard oils, obviously the balms and butters have solid or semi-solid ingredients in them, where oil is just carrier oils, essential oils and/or fragrance oils.
Ingredients
To make a good butter, you need to start with great ingredients. These products are not complex, and you do not need complex ingredients to make a great butter for your beard. Here is a list of the most commonly used ingredients:
Butters
One of the staple ingredients that is a must have is some type of butter. Some commonly used ones include:
Shea butter
Cocoa butter
Mango butter
Shea butter
Shea butter comes from the nut of the African Shea Tree. It has a lot of fatty acids in it, and it is widely used in cosmetics. It is great for your beard because of its ability to moisturize and condition your skin and hair. Shea also has a lot of vitamin A and E which are great antioxidants.
Cocao Butter
Cocoa butter is another great ingredient for your beard because it contains a lot of saturated fats that help to condition your beard.
Carrier Oils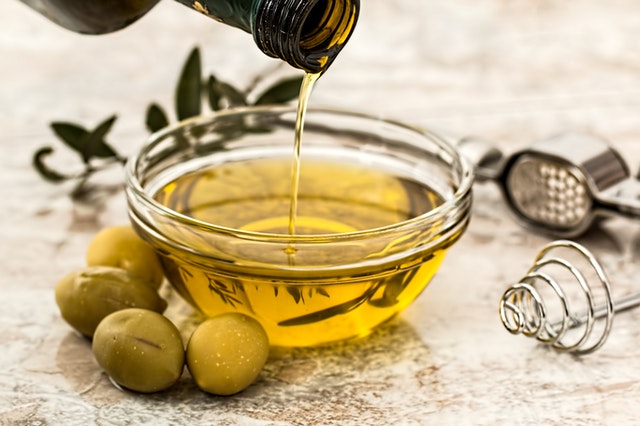 While butters are the main ingredient, carrier oils also make up the next largest portion of the total ingredient list in most beard butters. Some commonly used oils include:
Sweet Almond Oil
Coconut Oil
Rosehip Oil
Jojoba Oil
Avocado Oil
Sweet Almond Oil comes from pressed almonds and this oil can be easily found in most grocery stores.
Coconut Oil come from the inside meat of the coconut. It is widely used in cosmetics as well as cooking. This oil provides some slip and hydration to your beard. It will also provide a little shine to your facial hair. Coconut oil is solid to 76 degrees, so it is not a liquid at room temperature. It is a very soft and creamy texture which makes it a great choice for this product.
Rosehip Oil comes from rose bushes and it is loaded with fatty acids, vitamin A and vitamin C.
Jojoba Oil is probably one of the most used oils in beard oil, and it is also used in a lot of beard butters. Jojoba oil is a humectant which means it draws moisture, and it contains Vitamin E.
Avocado Oil is loaded with oleic acid which is a fatty acid. It also contains Vitamins A, D, E. These are all great for your facial hair and skin under your beard.
Fragrance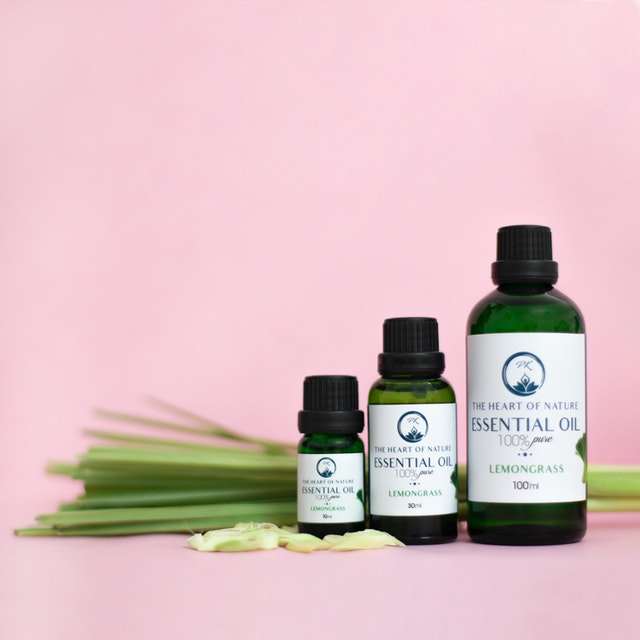 Fragrance is an optional ingredient, but if you want it scented, there are a couple of ways to go about it. One, you can use essential oils to scent your butter. These are naturally occuring oils that come from things like fruits and wood. You can also use fragrance oils which are synthetic ingredients that are used to scent cosmetic products, etc. Our preferred method is to use natural essential oils. They smell true to their name, and they are naturally occurring.
Some commonly used essential oils used for scenting are Orange, Cedarwood, Lavender, and Sandalwood.
Synthetic fragrance will also work, and if you want more options then you can purchase a pre-made fragrance oil from a vendor. Just make sure it is a skin friendly fragrance. A lot of them are not designed for cosmetics, and they are only for candles and other products. It is important that you use skin safe fragrance oils. With these type of fragrances, you can scent your beard butter to smell like almost anything.
How To Make Beard Butter
Time needed: 30 minutes
How To Make Beard Butter
Boil Water

To start, you will need to set up a double boiler. You can damage and burn products like shea butter if you melt it directly in a pan. If you do not have a double boiler, you can set a measuring cup in a pot of water. The measuring cup will need to be able to be heater, so you obviously cannot use one made of plastic, etc.

Add butters to double boiler

Once the water starts to boil and get hot, you can add your butters to the top bowl to start melting. You will need to add all your butters in this step. Once the butters are completely melted, you can remove from the boiler. The water does not need to be a rolling boil. It can be close to boiling temperature, and that should be hot enough to melt any most butters.

Add carrier oils to melted butters

After the liquid has cooled a bit, then you can add all of your carrier oils. Once everything is together, then stir. Now, all of your oils should be completely mixed together, and the solution should have cooled down a bit more.

Add Essential Oils or Fragrance (Optional)

Once your solution has cooled down more, then you can add your essential oils or fragrance. Make sure to use the recommended amount based on the guidelines for each essential oil or fragrance blend. Stir the mixture for at least 30 seconds to make sure that everything is blended together. The fragrance company should provide you with a recommended and max level of fragrance usage.

Add to container

Add the mixture to a plastic container or tin and allow to cool. You can add it to the refrigerator to speed up the cooling process. If you keep it in the fridge too long, you will need to let it return to room temperature before using it. This lets you know if your forumla is the right consistency. A formula may be solid at 40 degrees but may turn to liquid at a 70 degree room temperature. Once it has solidified to room temperature, it is ready to use.

Enjoy an epic beard

Once the product is applied to your beard, enjoy your epicness.
Standard Recipe
This is a standard homemade recipe that will produce some excellent product for your beard. Due to the heavy amount of shea butter, this is a very conditioning beard butter recipe. You can certainly adjust it after you make your first batch. Increasing the amount of liquid oils will make it a softer, and increasing the amount of shea butter will make it more firm. You can use any essential oil scents that we have listed below.
To make this recipe, just use the instructions listed above with the exact amounts shown below.
Shea Butter – 95%
Coconut Oil – 2.5%
Sweet Almond Oil – 2.5%
The ingredients are listed in percentages because you may want to make a small batch or large batch. As an example, we will show you how to make a 4 ounce batch. A 120 gram total should give you right around 4 ounces.
Shea Butter – 120 grams X 95%=114 grams
Coconut Oil – 120 grams X 2.5%=3 grams
Sweet Almond Oil – 120 grams X 2.5%=3 grams
So your DIY recipe=114 grams of Shea, 3 grams of coconut oil, 3 grams of sweet almond oil
Whipped Beard Butter Recipe
To make a whipped butter, you will need to take any recipe and cool it down a bit. Once it is cool, then you can put it in a large glass bowl and whip it with an electric beater. Yes, it is really that simple. This will incorporate some air into the product, and it will make it more fluffy in appearance.
Ingredients:
108 grams of shea butter
12 grams of carrier oils (any combo of argan, jojoba, coconut, sweet almond oil)
Essential Oils/Fragrance based on manufacturers guidelines
Creamy Beard Butter Recipe
Ingredients:
57 grams of shea butter
43 grams of mango butter
5 grams of Argan Oil
5 grams of Coconut Oil
Essential Oils/Fragrance based on manufacturers guidelines
All Natural Butter Recipe For Your Beard
To make an all natural product, you cannot use any synthetic ingredients. All butters and oils in this article are all natural. The only ingredient we have mentioned is synthetic fragrance. So, to make it natural, you will have to use no fragrance or essential oils only.
Ingredients:
57 grams of shea butter
43 grams of mango butter
5 grams of Argan Oil
5 grams of Coconut Oil
Essential Oils for scent (see below)
Essential Oil Blends For Your DIY Beard Butter
Here is a list of some great smelling EO blends. These are listed in ratios or parts. For example, 4-Lavender and 2-Peppermint would be 4 parts lavender to 2 parts peppermint. So for every 4 drops of lavender, use 2 drops peppermint.
Orange and Woody: 1 part Orange essential oil to 1 part cedarwood essential oil
Orange Patchouli: Orange and Patchouli 3:1
Here is a premade combo pack that has some great smelling blends already mixed up. You just need to add them to your product, and you won't have to worry about buying a bunch of different products to make your own.
Where To Get Ingredients
Most ingredients are in your local supermarket but you can get them at Amazon as well. Also, several organic grocery stores contain sections with essential oils and carrier oils in small volumes for cosmetics.
Here is a great price for shea butter and sweet almond oil from Amazon:
Shea Butter (check for current price), Sweet Almond Oil
Here is a great starter pack for essential oils. This allows you to create your own blend at a low cost.
Here are some low cost 3 ounce containers to keep your beard butter stored in:
Summary
While it may be fun to make your own recipes, and you get to experiment, sometimes you may just want to purchase a premade beard butter from a reputable company. We have a list of the top smelling beard butters from some great companies if you are interested in getting some already made.