Halloween Costumes For Guys With Beards
If you are looking for some of the best ideas for Halloween costumes for guys with beards or mustaches, then you have come to the right place.  We have scoured the interwebs to provide you with the ultimate list for dressing up.
This list will give you some great easy DIY ideas on how to dress when bearded or with a mustache.
If you have a beard, you are probably not going to shave it off just for Halloween, so the best thing that you can do is match your Halloween costume to your face.
One of our favorites is the Bearded Purple Pimp.  You just need to make sure you have your own beard for this one.
Best Costumes Ideas With Beards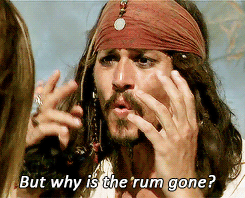 Captain Jack Sparrow.  To be the part you need the full costume from amazon.
The Most Interesting Man In The World – The Dos Equis Guy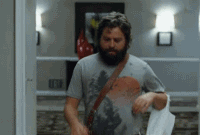 Alan from The Hangover.  For this you need the shirt, the beard, a man purse, and some jeans or white Dickies.  You could go full tilt with baby Carlos as well.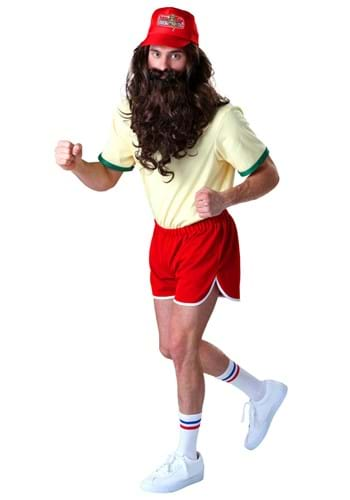 Forrest Gump Costume.  Depending on how big your beard is, this is a relatively cheap costume.  Grab a Bubba Gump hat, red running shorts and some white tennis shoes, and you are on your way.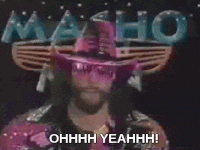 Randy The Macho Man Savage.  Ohhh Yeahhh!!  This full costume is awesome!
A Caveman
Gandalf from The Hobbit and The Lord of The Rings.  Now, unless you have an epic beard, you will probably need to purchase a beard costume for this one.  The good news is that you only need to get the robe and a staff.  You can get a grey beard for Gandalf The Grey or a white beard for Gandalf The White.
Steampunk is a great idea and there are so many ways you can dress up.  Grab some cool goggles
 The Dude from The Big Lebowski
Bob Ross
Jon Snow from Game of Thrones
[NO SPOILERS] I know you probably saw 1 million cosplay of Daenerys, But I wanted to share mine with you guys while waiting for the last season… from r/gameofthrones
A Bearded Version of Daenerys Targaryen (Haha just making sure you are paying attention)
Mugatu from Zoolander
Zeus the Sky and Thunder god
Amish man
Paul Bunyan or a Lumberjack
Wolverine.  Read here if you need help with your Wolverine Beard.
Papa Smurf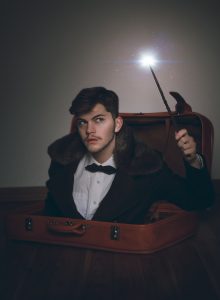 Magician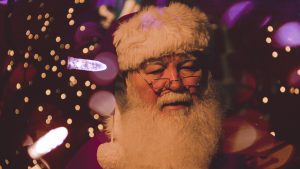 Santa Claus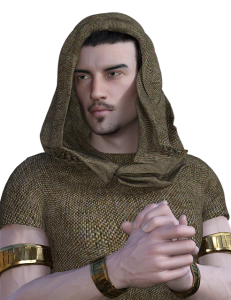 Friar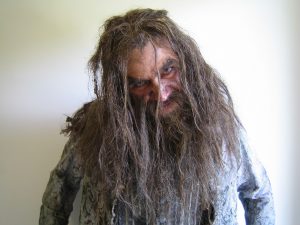 Rob Zombie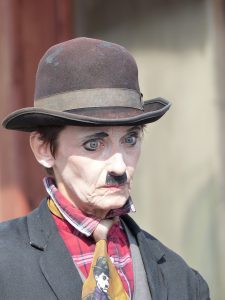 Charlie Chaplin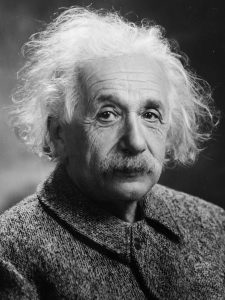 Albert Einstein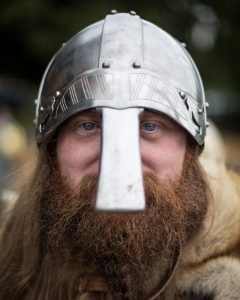 Viking
Middle Ages Man
List of some of the best costumes for bearded men at Halloween Costumes
Free Shipping on Orders over $65 at HalloweenCostumes.com
WWE Undertaker
Breaking Bad Heisenberg
Frederick Douglass
Ron Burgundy
Dwarf from Snow White
Silent Bob
Hagrid from Harry Potter
Bearded Purple Pimp
The Colonel
ZZ Top
Mullet and Mustache
Gunslinger
Summary
Hopefully, you were able to find some great ideas on how to dress up for Halloween, or for any event.
If we missed some, please add them below in the comments section.